PopLives #19: Brigie De Courcy
Every week this Q&A will find out what various heads in music, film, fashion, theatre, bukes, performance, tech stuff, and whatever else are consuming. Brigie De Courcy is the executive producer of Fair City, Ireland's longest-running soap opera. What …
Every week this Q&A will find out what various heads in music, film, fashion, theatre, bukes, performance, tech stuff, and whatever else are consuming.

Brigie De Courcy is the executive producer of Fair City, Ireland's longest-running soap opera.
What are you reading?
The Tunnels of Cu Chi by Tom Mangold and John Pennycate. A really interesting assessment of the Vietnamese who brought the war with America underground, and the 'tunnel rats' who tried to fight them there. I have visited the area, and been shown the trapdoors and the tunnels, and can only imagine how terrifying the entire event was.
Last film you saw and your verdict?
52 Pick Up, directed by John Frankenheimer from an Elmore Leonard novel. It's tense, atmospheric and beautifully plotted, with fine performances from Roy Scheider and Ann-Margret and especially Robert Trebor. It had poor reviews at the time, but it's due a reassessment.
You have a golden ticket to Easons, what magazine is first on your list?
We have been doing a bit of work on the house, so probably a kitchen / bathroom magazine. But more usually a bunch of those women's magazines where a jealous stepfather is always setting fire to the bride or slaying four.
What are your most clicked bookmarks?
Time-traps: Irish Times, Irish Independent, Media Guardian, RTE, Sky News, Stasty, a great Irish food blog. Money-traps: Amazon for books and DVDs, and various Irish holiday sites. We've had a couple of weeks in boats on the Shannon and Lough Erne. I keep tempting myself with getting back there.
Do you have a favourite podcast or radio programme? 
I listen to most of my radio on podcasts. So Playback, Mark Kermode and Simon Mayo, Marian Finucane, Claire Byrne – but the king is Joe Duffy. He should be on ten hours a day, piped into lifts and buses.
When you fall into a YouTube hole what's the general subject matter of the videos you're watching?
The usual old music and pandas on trampolines. Lately I've been obsessed with Kevin Sorbo in Hercules Disappointed. Seriously, look it up. It's the funniest thirteen seconds ever.
What song should we listen to right now?
Dusty Springfield's version of 'You Don't Own Me'. It's an anthem waiting to happen.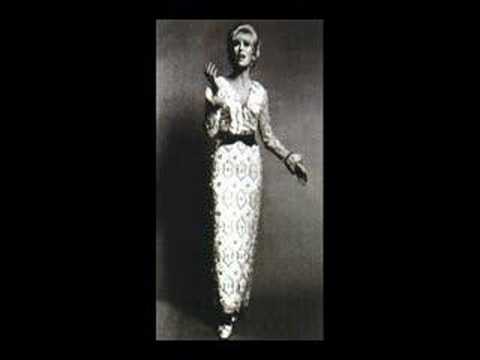 Which boxset/TV series do you have on the go at the moment?
Damages with Glenn Close, Ted Danson and in Season 3, Martin Short. Some of the best and most complex story-telling I have ever seen. Soap, a neglected sitcom from 1977-1981 with the wonderful Katherine Helmond and Richard Mulligan and a young Billy Crystal. It's still very funny, and casts a rather hilarious glance at the worst soap opera cliches. Breaking Bad, again, cracking story-telling. I found it slow to get into, but the character development and the increasingly dark situations make it unmissable. It needs more Kevin Sorbo, though. Disappointed!
Last gig/concert you went to and your verdict?
I go to a lot more theatre than I do gigs, but the last I was at was Tom Petty, and it was class.
Which app do you use the most?
I really like Guardian Eyewitness. It is simply a single photograph a day selected from all around the world that captures a beautiful or intriguing or challenging image.
And finally, if you watch one TV programme this month, make it…
Masterchef Ireland. Nick Munier and Dylan McGrath seem to care about the food, rather than hamming it up for the cameras, and it's beautifully put together.
Previously on PopLives: John Scott, Willie White, Niall Muckian, Phil Boyle, Angela Dorgan, Roise Goan, Joshua Gordon, Mick Minogue, Eilis Boyle, Annie Mac, Ben Frow, Michael McDermott, Sinead O'Connor,  Shane Langan, Kathy Scott, Eoghan Kidney, Michael Roe, and Phillip McMahon.