10 Things You Should Do At HWCH
Irish music has changed A LOT in 10 years; the scene, the sound, the bands, the ways of becoming successful, the audience. The Hard Working Class Heroes festival has seen, instigated and been part of plenty of that change since …
Irish music has changed A LOT in 10 years; the scene, the sound, the bands, the ways of becoming successful, the audience. The Hard Working Class Heroes festival has seen, instigated and been part of plenty of that change since its beginnings as a much smaller and pretty different beast a decade ago. This weekend, the festival reasserts itself as the primary platform for Irish independent music, and one of the best opportunities for binge-gigging in the capital.
The festival kicks off this evening with 100 bands playing across six venues over three days. The tickets, which you can buy here, are brilliantly priced: €45 for a weekend pass and €20 for a day ticket. The schedule of bands and where they are playing is here.
I've been to nearly every HWCH since it kicked off, aside from a couple I've missed by being out of the country (and unfortunately, I'm missing most of this year's festival because I'll be down in Cork), and it has always been a place where loads of things related to the Irish music scene become clearer. HWCH is a setting where hype can be justified if a band steps up to the mark, or fall if they just don't cut it. It can show who the punters really want to see and thus have a knock on impact on their bookings. It can bring a band you never even heard of to light. And it provides bands themselves with loads of opportunities to play to a different kind of crowd than their friends and family, meet industry heads, and chat with other bands.
So with all of those things in mind, I've made a list of 10 Things You Should Do At HWCH, for both punter and act alike, in no particular order after the jump.
10. Plan
There's an awful lot going over the weekend, so it's time to get the highlighter out. Make sure you set yourself a realistic trail, and that you're not running from one end of town to the other to catch back to back sets. Take an hour or so, and draw up a decent schedule that tries to fit everything you want to check out. Then smile smugly when your mates stress about missing sets and forgetting about panels they wanted to hit up.
9. Be ruthless
Each band only gets a half hour set to prove themselves. But hey, that doesn't mean you need to hang around for the whole thing. If they don't grab you within five or ten minutes, split. There are too many bands playing to stick around listening to something you're not that into.
8. What to learn how to interact with your fans? Go see Hudson Taylor.
They began as Harry and Alfie, busking on Grafton Street like so many acoustic hopefuls before them. They migrated to YouTube – the busking Main Street of the modern music industry – amassing a huge fan base through dedicated interaction, love for what they do, and ambition for where they want to be. Now all grown up (well, 18 and 20), there's a whack of big time off them, the kind of buzz that emanates from the haze of screaming girls, good looks, and hard grafting.
7. What to see why belonging to 'Irish music' doesn't mean you have to be based here? Go see Kool Thing.
Kool Thing: one half Dublin, the other half Australian and now with an additional (German?) live drummer, based in Berlin, making waves internationally. Don't miss them on Friday at 8.20pm in the Workmans. Here's their new video for PLAN.LIFE.GO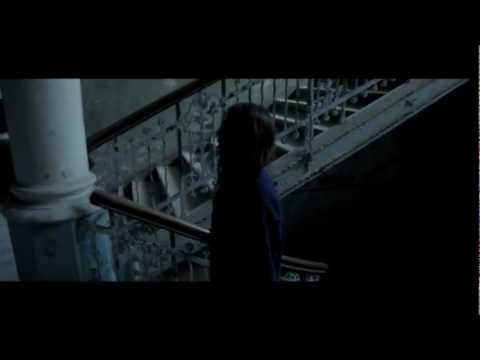 6. Attend panels
Think you know better than the industry dudes? Want to make a point, ask a question or just soak up some facts or opinions? Then the convention part of the festival if for you. Management, bands and brands, agents and technology are topics of choice this year, with some great guests including Arts & Crafts MGMT, Primary Talent, Hype Machine and more. Plus, there are the Band Tips sessions with radio heads, bloggers and representatives from international festivals in attendance to knock some savvy chatter around the room.
5. Visit the Pop-Up Shop
You can actually buy music, you know. Check it out here.
4. In a band? Go to the Speed Sessions
The Speed Sessions are a brilliant opportunity for bands to come face to face with people who for the most part are at the other end of unanswered emails. Journalists, bloggers, bookers, agents and other conference delegates will sit down with you for a few minutes, answer your questions, give you advice, and yes, take your CDs.
3. Check out the photo exhibition
The HWCH Photography exhibition is currently up in Twisted Pepper. It's deadly, especially my two favourite photos; a multiple exposure one of Toby Kaar and another really cool one of Leanne Harte.
2. Take advantage of free gigs
The festival's HWCH And The City strand has an impressive collection of pop up gigs happening in unlikely (and a few likely) spots around town. They're free, so no complaining about ticket prices blah blah blah. This year, The Loft in Twisted Pepper, DIT Aungier Street, the Jeanie Johnston (cool), DIT Bolton Street, Oxfam on Georges Street, Simon's Place, Urban Picnic, The Little Green Cafe and Bar, the Royal Hibernian Academy, Exchange, Hard Rock Cafe, the Budda Bag store, Gutter Book Shop, Dublin Ink, the Bernard Shaw, the Science Gallery, Chapters, Brioche, and Pacinos are all hosting gigs.
1. Talk to people
Word of mouth in my opinion is still the most powerful indicator of whether something is good or not. A recommendation from someone I trust is way more important than a cool video, a big PR push, strong label backing or nice shoes. So talk to people. Whose set is everyone raving about? What's the gig most of your mates are heading to? Where are the label people running off to? Who are the journos keen to see? Who is buzzing? The answer is blowing in the chatter.