25 Things To Do Now That Winter Is Coming
*Game of Thrones face* Looking out the window yesterday and today, there is an acute temptation to silently close the curtains, turn off the phone, unplug your broadband connection and reappear in March. Calling the end of September 'winter' might …
*Game of Thrones face*
Looking out the window yesterday and today, there is an acute temptation to silently close the curtains, turn off the phone, unplug your broadband connection and reappear in March. Calling the end of September 'winter' might seem a bit dramatic, and in reality I love the occasional cold and crisp weather of our winter months, but let's face it, it's generally inhospitable, wet, fireside, duvet-on-the-couch weather. As appealing as it seems, hibernation isn't the answer, and winter offers the opportunity to do stuff that isn't weather dependent. Like sit in and watch four episodes of Breaking Bad in a row (I may or may not spend most of my evenings doing this). But what else? Here are my recommendations for things to do now that winter is coming, after the jump:
1. Listen to 'Coexist'
The xx's second album is designed for hiding in your living room and drinking a glass of red wine. To be honest, I'm kind of surprised how quickly the buzz around this record has died down, because it's a beautiful piece of work.
2. Read Back To Blood
Tom Wolfe's first novel since 2005′s fantastic 'I Am Charlotte Simmons' is published in late October. If it's a patch on his last, it will be awesome.
3. Watch 'Moone Boy'
The 'new Father Ted' label might be slightly overstated, but 'Moone Boy' is beyond daycent. Sky 1, on Thursdays.

4. Keep up to date with MutantSpace's Culture Blog
One of my daily reads and a brilliant resource of what's going on in the slightly left of centre area of the visual art world and beyond.
5. Re-play Heavy Rain in anticipation of Beyond: Two Souls
Heavy Rain is my favourite PS game of all time. Yes, more than GTA and more than Call Of Duty. Beyond Two Souls won't be out until mid-2013, but it looks amazing, with Ellen Page staring as the lead character, Jodie Holmes
6. Listen to MoMA Talks: Conversations
Brush up on your art smarts by listening to this archive of discussions with artists, curators, lecturers and so on from MoMA.
7. Buy tickets to The Talk Of The Town
Emma Donoghue's upcoming play in the Dublin Theatre Festival about Maeve Brennan looks deadly.
8. Go to Talking TV Drama
Last year, Vince Gilligan rocked up to Galway to talk to budding screenwriters, and this year, Bryan Cogman, the executive story editor and writer of Game Of Thrones heads west.
9. Attend the Monthly General Meeting
The smartest and most eclectic salon in town is perfect Monday night winter brain fodder and entertainment.
10. Go to Sparks
The first ever Irish headline gig for Sparks happens in the Button Factory on October 29. About time! Tickets are a fairly hefty €35, but this is Sparks, so it'll be worth it.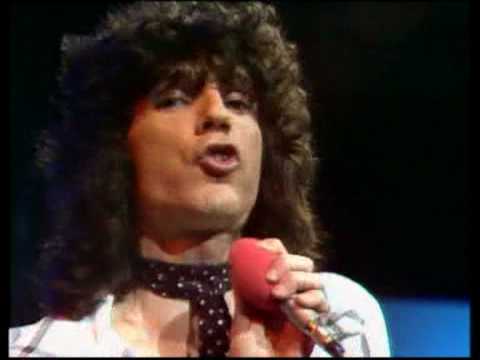 11. Check out Banter's Swedish House Mafia edition
Probably this biggest music controversy of the year in Ireland will be dissected this Wednesday (26th) at Twisted Pepper. Conor Behan (Spin 1038, GCN, DJ), Brian Boyd (The Irish Times), Mark Kavanagh (assistant editorIrish Daily Star, DJ) and Brian Spollen (MCD Concerts) will be in the house to mull it over.
12. Buy tickets to Lord of the Rings: The Two Towers in concert
The RTE Concert Orchestra will be playing the unforgettable soundtrack to Lord of the Rings: The Two Towers live at the O2 on October 28th. Everyone I know who went is still raving about the first one of these events in the Grand Canal Theatre.
13. Read How Music Works
David Byrne's thesis on musicology is probably the music book of the year. Read, learn and realise again how smart Byrne is.
14.Watch Homeland, Series 2
The (unexpected, I thought) winner of Best Drama at the Emmys is back for a second series of Claire Danes being brilliant and complicated terror plots unravelling.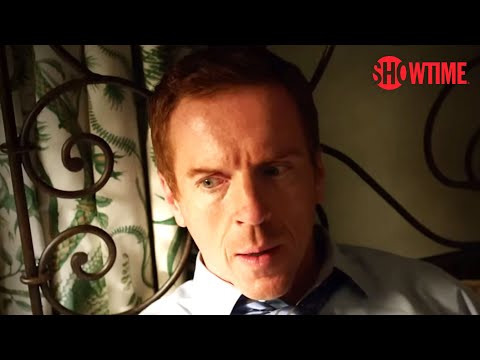 15. Download Garageband for iPad
If spending winter evenings messing around with a handy piece of music-making technology is your bag, then you need this. It's the best and most intuitive music-making app around, if you ask me.
16. Gig binge at HWCH
Festivals aren't just for the summer months, especially when they're held in (mostly) indoor venues like Hard Working Class Heroes. Free gigs, panels, and an opportunity to attend loads of sets from potential next big things with a decent price is what makes HWCH brilliant.
17. Await the programme of the Cork Film Festival
Want to sit in a dark room and watch loads of movies? Thankfully, there's a film festival scheduled for the winter months and Cork is it.
18. Enter the Irish Times Amateur Photographer of the Year competition
The details are here if you fancy a photographic project for yourself.
19. Go see Alice Maher: Becoming
The upcoming exhibition at IMMA's Earlsfort Terrace outpost should be a good one.
20: Faff around at Bram Stoker Festival
The website for this isn't giving too much away yet, but it's about time Ireland owned Bram Stoker and all of our Hallowe'en connections, so check it out.
21: Watch The Master
Probably the film I'm looking forward to mostly this winter. Should be here early November.

22: Celebrate John Cage's centennial
What would have been the great John Cage's 100th birthday has just past, so check out his more academic musings, lectures, talks and compositions over on Ubu.
23: Go to Make & Do-Do
Pantibar's popular craft night is the perfect rainy Thursday activity.
24: Download the RTE Doc on One app
Next to This American Life, this is my favourite radio app, a gold mine of Irish radio documentaries new and old.
25: Check out a new Dublin restaurant or cafe
Whether it's down to more sympathetic lease arrangements or the fact that dining out is one inconspicuous way people are still willing to engage with, there are new eateries popping up everywhere. If you can't find someone with a #BiteClub card to lig off, try Wuf, Brother Hubbard, The Fumbally, Musashi, Bagots Hutton, Dux & Co, 777, Jo'Burger Town, Terra Madre, or wait for whatever fills the (large) space on Fade Street.