Top 10 Things I'm Looking Forward To At Electric Picnic
It's Electric Picnic time this weekend, which means loads of people talking about how the first years were better, spotting Game Of Thrones cast members and RTE employees amongst the punters, queueing for Pieminister, raving about how Irish bands have …
It's Electric Picnic time this weekend, which means loads of people talking about how the first years were better, spotting Game Of Thrones cast members and RTE employees amongst the punters, queueing for Pieminister, raving about how Irish bands have upped their game, missing the thisispopbaby tent, spending way too much money on blow up mattresses, telling everyone they saw Azealia Banks in Whelans so, like, whatever, discovering a new favourite band, discovering an old favourite band, dancing, cracking open cans, bumping in to friends, and hoping the weather stays decent.
All things considered, Electric Picnic is probably Ireland's best music festival, given the diversity of genres it covers and the sidebar distractions – such as Mindfield – offer. It also has a heart in the shape of Body & Soul, now a stand alone festival increasingly looking like 'Electric Picnic: The Early Years'. This year, as always, The Ticket will be on site to deliver all the reviews, news, photos and other essential bits that make up the festival paper. But ahead of Friday's musical migration, here are the Top 10 Things I'm Looking Forward To At Electric Picnic.
10. Banter: How the Irish Media Failed Ireland with Jim Carroll, Carol Hunt (Sunday Independent), Simon Carswell (The Irish Times), John Ryan (Broadsheet.ie) and Enda Leahy (Mail on Sunday)
Banter comes into its own at festivals. I'm not sure if it's the narkiness from festival hangovers, or whether freewheeling festival fun provides scope for wider thought, argument, and loose canon opinions. Probably a little from column A, a little from column B, and a little from Pieminister. Anyway, if there's one thing it's easy to rant about, it's the Irish media. Pull up a pew and get ready to verbally spar.
Do say: Do you think there's a point in training reporters when all most new outlets are doing is aggregating?
Don't say: Can you upload my breakfast-crepe-that-looks-like-Ireland to Broadsheet please?
9. Algorhythm's Bodytonic line-up
The relationship between POD and Bodytonic has tended to take on the drama and rumour of a Latin American's soap opera over the past half a decade, but after ultimately being sidelined in a stage not really fit for what they do, the Bodytonic crew returns to Stradbally, this time with a full evening and night's programming on Sunday on the Algorhythm stage, a new house and techno stage in the woods. Anyone who danced themselves into overdrive at Chewy's Body & Soul set, or is gagging for the brilliance of Tonie Walsh and Aoife Ni Canna tag teaming, or indeed enjoys anything from Frankie G to Barry Redsetta, it's all here.
Do say: I've only been to Twisted Pepper 87 times this year, totally getting old.
Don't say: OMG, were you were at Guetta? ME TOO.
8. Lying down in Body & Soul
Respite from the bigger stages if offered within the grounds of Body & Soul. One quarter hippy, one quarter madouvih, one quarter chai, one quarter random, it's here that people discover new acts, end up in a hot tub at 3am, take off their shoes before going into a cafe tent, and tentatively roll cigarettes. Peace and quiet Stradbally style.
Do say: I really need to give you the number of my new Bikram teacher.
Don't say: Nuke the whales!
7. The Salty Dog Stage
Arguably the most fun stage at Electric Picnic, the Salty Dog is somewhere you accidentally end up late looking for a beer and end up having a raucous aul time watching some great bands (Ham Sandwich are regulars) rocking it.
Do say: arrrrrrrr.
Don't say: uughghghgh
photo via Propellor Palms
6. The vibe
For a festival that tips over the 30,000 mark, the Picnic has managed to keep itself in check with a nice bunch of punters as opposed to a nice punch from punters. Will lobbing in a more commercial headliner like The Killers will annoy all of the people who actually really liked 'Hot Fuss' but are now above it and bring in a different crowd? Probably not. If the weather stays fine, the sound doesn't bleed, and no one gets hurt, it's one of the best weekends you can have in Ireland.
Do say: I just met the nicest people and they gave me loads of cans!
Don't say: I miss Oxegen
photo via musicscene.ie
5. Bat For Lashes' new tunes
One of the most intriguing indie acts around hits Stradbally for the second time with a new record under her arm. There is no such thing as a bad Bat For Lashes gig. She's just interesting, musically, visually, lyrically, and all the rest. Will be one of the sets of the weekend so don't miss it.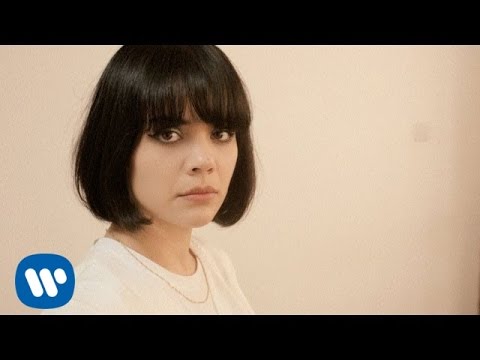 4. '212′
There's always THE TUNE at a festival. Whether it's Arcade Fire's Picnic debut of 'Wake Up', Austra rocking Body & Soul with 'Lose It' or Caribou playing 'Sun' as the sun comes out at Forbidden Fruit, and it already feels as though '212′ live will be an awesome moment at Electric Picnic. Yes, I'm predicting that before it even happens. No pressure, just get ready to go crazy at Azealia Banks.
Do say: It's a pity she's pushed her record back to 2013.
Don't say: "I'm a ruin you cunt" to someone who has never heard the song.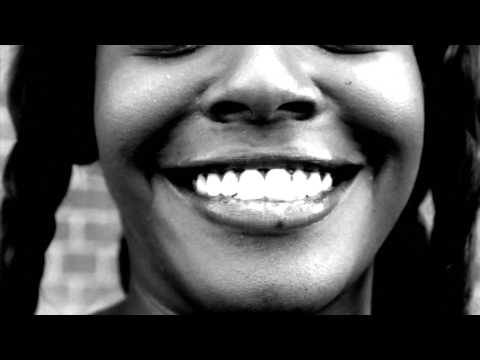 3. James Murphy's DJ set
With 'Shut Up And Play The Hits' in the ether, and hearts, eyes, limbs and souls warming anytime anyone plays LCD at a party or in a club ever, this should be one of the best DJ sets of the festival, along with Caribou V Four Tet.
Do say: Have you got your ticket for the Lighthouse?
Don't say: I never really got LCD Soundsytem to be honest.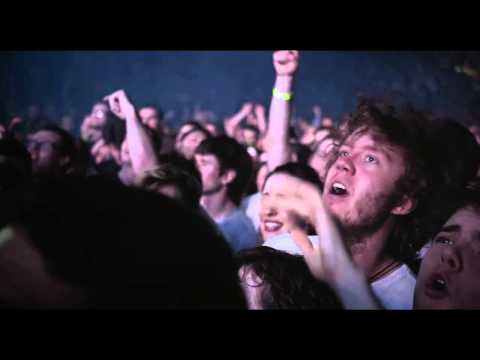 2. Patti Smith
The Godmother of Punk returns to Ireland following a ramshackle appearance at the Abbey earlier this year. Nobody can beat Patti Smith. Patti Smith is the coolest fucking person on the face of the planet. Patti Smith is awesome. Patti Smith rules. The end.
Do say: Check out my Horses tattoo!
Don't say: Why is she covering Bruce Springsteen?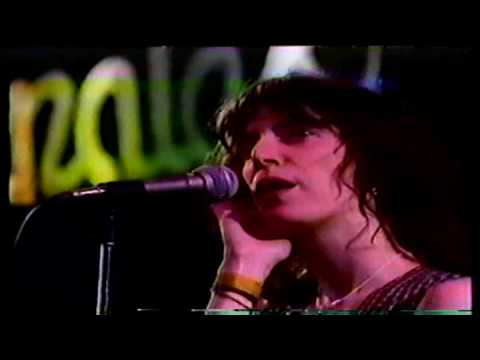 1. The xx
The xx are one of those bands that shouldn't really work at festivals, given the minimal nature of their sound, and the textures that evoke Bleeding Gums Murphy whispering in your ear "listen to the notes they're not playing", but that doesn't make them a bad festival band. In fact, given the right setting, the right attentive crowd, the right timeslot and – what's that? – oh yeah, one of the most anticipated albums of the year in their second upcoming LP 'Coexist', and you have yourself a swoony festival dream.
Do say: Nobody can nurture acts like Richard Russell.
Don't say: I think I heard this tune on the Sunday Game highlights.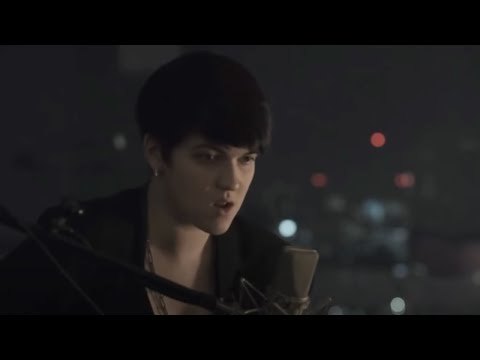 BONUS PLUGS
Come Rhyme With Me
Come to the Theatre Stage in Mindfield on Saturday at 3pm, where myself, my mate Ragin, and two special guests will be slamming and rhyming. There will be words.
Ignite talk Science Gallery
I'm doing a talk in the Science Gallery tent in Mindfield at 4pm about my favourite subject, Minority Report.