PopLives #16: Niall Muckian
Every week this Q&A will find out what various heads in music, film, fashion, theatre, bukes, performance, tech stuff, and whatever else are consuming. Niall Muckian runs the record label and artist management company Rubyworks. What are you reading? The …
Every week this Q&A will find out what various heads in music, film, fashion, theatre, bukes, performance, tech stuff, and whatever else are consuming.
Niall Muckian runs the record label and artist management company Rubyworks.
What are you reading?
The Price of Altruism. After watching a documentary about George Price, I was drawn to this story of a scientist who went from working on the Manhattan Project, to spending his life trying to understand and explain altruism before his eventual suicide in a squatters' flat in London. Of the 10 people at his funeral, two were the world's premier evolutionary biologists and the rest his homeless friends.
Last film you saw and your verdict?
The Dark Knight Rises, which was entertaining but not a patch on The Dark Knight.
You have a golden ticket to Easons, what magazine is first on your list?
NME or Wired.
What are your most clicked bookmarks?
I read a lot of music blogs/sites from Irish ones like State.ie and Nialler9 to NME, Paste, Pitchfork, music sections of the Guardian, the New York Times and the Irish Times.
Do you have a favourite podcast or radio programme?
BBC6 Music is on a lot in the house. They get very excited about discovering new artists, which is great to hear.
When you fall into a YouTube hole what's the general subject matter of the videos you're watching?
Mainly music videos. Youtube is pretty amazing for discovering new artists. It's one of the best ways we have to get exposure for our artists on an international level. But is a double-edged sword, as it's a challenge to get people to pay for songs that are free to watch.
What track should we listen to right now?
'All Those Friendly People', by Funeral Suits.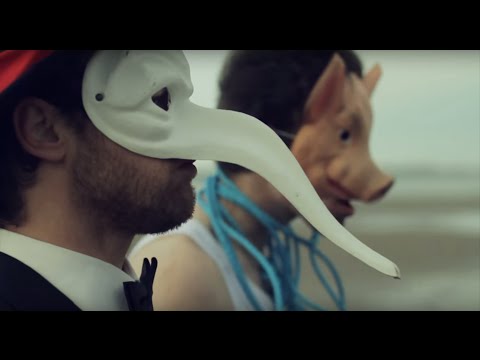 Which boxset/TV series do you have on the go at the moment?
Pretty sucked into the Breaking Bad series at the moment, yo.
Last gig/concert you went to and your verdict?
It was Josephine, one of our new signings. She's from Manchester, with a Liberian mother and Jamaican father but has grown up listening to Morrissey and Bjork, which really comes through in her music.
Which app do you use the most?
Email. It's never off unfortunately. Twitter is a close second. It's a great way to share information about the various artists we work with. A band like Rodrigo y Gabriela, could be playing on the other side of the world and you can see the fan reaction to the performance on Twitter, as it happens.
And finally, if you listen to one album this month, make it…
Wallis Bird's self-titled album.
As part of Rubyworks' 10th birthday, they are hosting three gigs; On Sunday 26th August, Rodrigo y Gabriela, Ryan Sheridan, Wallis Bird and Josephine will play at The Olympia Theatre. Tickets priced from €25.90 (including booking fee), are on sale now. On Monday 27th August, Fight Like Apes, The Minutes, Funeral Suits and Deap Vally will play in Whelan's.Tickets priced at €17.50 are on sale now. On Tuesday 28th August, they return to their spiritual home at Doyle's for a celebratory Ruby Sessions with an array of talent from across the roster. A small charitable donation is accepted (on the door) on behalf of The Simon Community. 
Previously on Pop Lives: Phil Boyle, Angela Dorgan, Roise Goan, Joshua Gordon, Mick Minogue, Eilis Boyle, Annie Mac, Ben Frow, Michael McDermott, Sinead O'Connor,  Shane Langan, Kathy Scott, Eoghan Kidney, Michael Roe, and Phillip McMahon.