PopLives #15: Phil Boyle
Phil Boyle aka Ghostboy is the resident DJ at Dublin club night Mother, and by day performs search engine optimisation at WhatClinic.com. What are you reading? I picked up a copy of Alex's Adventures In Numberland by Alex Bellos recently, …
Phil Boyle aka Ghostboy is the resident DJ at Dublin club night Mother, and by day performs search engine optimisation at WhatClinic.com.
What are you reading?
I picked up a copy of Alex's Adventures In Numberland by Alex Bellos recently, a book that explores the history of mathematics and tries to make the subject slightly less baffling by linking abstract concepts to real world examples. Mathematics is a subject I love and I wish it wasn't quite as feared or as hated as it seems to be, especially by school kids. Having studied pure and applied mathematics in college for four years there were bits I hated too, don't get me wrong, but the mental skill set a good grasp of mathematics can give you seems invaluable to me especially in a world driven by technology.
I'd love to understand better why so many children become so scared of mathematics and go on to hate it so I'm very interested see how the Project Maths programme is received. I often daydream that if I didn't have to work myself I'd spend my time not teaching maths directly but figuring out ways to make it easier for everyone to understand, which is why this book appealed to me.
Last film you saw and your verdict?
The Bourne Legacy, and while I wasn't expecting much it failed to meet even my lowly expectations. Without giving anything away when the end music started I honestly thought they were just about to get stuck into whatever it was they were supposed to be doing. The whole film felt like a very long prelude, as if the first act had been extended into a two hour film.
You have a golden ticket to Easons, what magazine is first on your list?
About the only magazine I buy regularly is Empire, usually when I'm getting on a plane, but their recent layout redesign was a complete disaster to my eyes. It's a real pity when that happens. The most recent issue isn't quite as confusingly laid out so maybe they're ironing things out though. While they do I've switched my attention to Wired magazine. I'd forgotten just how diverse and interesting their articles could be.
What are your most clicked bookmarks?
I work for a website on ways to get more people to go to the website so I'm online most of my working day. I use Google Analytics a lot. It still surprises me that they can give this product away for free to anyone who wants to use it. It's pretty phenomenal what it can do. I use Twitter regularly to find out what's happening right now. I know a lot of people still think it's just a bunch of idiots saying "I had toast for breakfast today. #ROFLCOPTER #LOLCANO" but I think it's pretty amazing that I can watch a rugby game and discuss it with my friends, the TV pundits and the rest of the world at the same time in real-time. I use Google Reader to keep track of the blogs I'm interested in and Soundcloud and YouTube to discover new music. I spend a lot of time on news websites too.
Do you have a favourite podcast or radio programme?
The podcast I look forward to the most is Mark Kermode and Simon Mayo's Film Reviews which comes out once a week on Fridays usually. There is an amazing chemistry between the two of them which makes it incredibly comfortable listening even when they're arguing which is quite often. I have an appreciation for Mark Kermode's depth of knowledge even if I regularly disagree with his opinions. It's well worth a listen if you like films, or like listening to two slightly grumpy, slightly old men chat for an hour and a half.
When you fall into a YouTube hole what's the general subject matter of the videos you're watching?
Music, music, music. I don't use YouTube for much else actually. I tend to go and listen to a new track I've been sent a link to, then either more from that artist or more from the label the release is on. It's great for catching up on releases you might have missed, remixes you might not have heard or for old rare versions vinyl only versions that aren't available on iTunes / Beatport / Juno etc.
What track should we listen to right now?
I can't just pick one so here are three:
Róisín Murphy – 'Simulation' Mano Le Tough remix
Whether fronting Moloko, performing solo or guesting for other producers I have always looked forward to hearing new music from Róisín Murphy. She has two new singles lined up. This one is out next week and gets the remix treatment from a friend of mine who moved to Berlin years ago to follow his musical dreams and it makes me so happy to see him doing so well.
Luca C & Brigante feat. Róisín Murphy – 'Flashlight' (Solomun Remix)
The second new track featuring Róisín in short succesion is Flashlight remixed here by Solomun, whose remix of Noir & Haze's Around earlier this year really impressed too. 
Hot Chip – 'Let Me Be Him'
I'm on a quest to make this track from the new Hot Chip album (which is great – go buy it!) an anthem. Get familiar with it before singing and shouting along at Electric Picnic in September.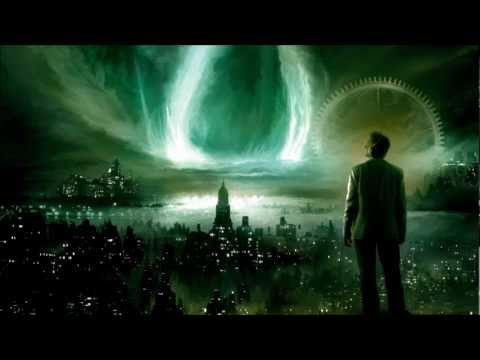 Which boxset/TV series do you have on the go at the moment?
I just finished watching the first two seasons of Boardwalk Empire which was fun but maybe not quite as good as I was expecting. It's great at times but I think it's let down somewhat by some fairly one-dimensional character development and story arcs. Disappointing overall. I'm also watching Breaking Bad, which manages to just about live up to all the hype. The most recent episodes have been breathtaking.
Last gig/concert you went to and your verdict?
Nile Rodgers / Chic in the Button Factory a few weeks ago. I'd seen them before and thought they were amazing and they were again here. An unbelievable back catalogue was exploited perfectly (unlike Madonna recently at the Aviva!). The only complaint I had was that it was a bit too quiet where we were standing. If you haven't seen Chic before make it your mission to go see them next time they're in town.
Which app do you use the most?
Boring, but it's the bog standard music app on the iPhone. I listen to music all the time. Other than that I use Echofon a lot which is a Twitter app, and I use TuneIn Radio to listen to talk radio mainly. More remarkable to me than the fact that I use any one app the most is the fact that I have 144 apps on my phone that all get some use, and that's after deleting a load of them. Our phones really are just small computers now that can do so many useful things. 20 years ago we were amazed by car phones with their huge battery packs. Things have moved on unbelievably quickly.
And finally, if you request one record in a club this month, make it…
Yacht – 'I Walked Alone' (Jacques Renault)
I recently rediscovered this remix and played it out in Mother. The roof nearly came off! It's one of those tracks that doesn't sound like much when you listen to it on little speakers but put it on in a club and the repetition, the swells, the bass, they all come together in an amazing fashion. It's one of those tracks that people go mad too even when they don't know what it is, much like The Magician's remix of Lykke Li's 'I Follow Rivers'. Jacques Renault is performing a DJ set as our guest in Mother on August 25th.

Previously on Pop Lives: Angela Dorgan, Roise Goan, Joshua Gordon, Mick Minogue, Eilis Boyle, Annie Mac, Ben Frow, Michael McDermott, Sinead O'Connor,  Shane Langan, Kathy Scott, Eoghan Kidney, Michael Roe, and Phillip McMahon.