Maeve Binchy dies aged 72
Light A Penny Candle, Circle Of Friends, Evening Class, Tara Road, Scarlet Feather. These are books that mean so much to people, warm, beautiful books, read tucked up on living room couches, on holiday sun loungers, under duvets, or at …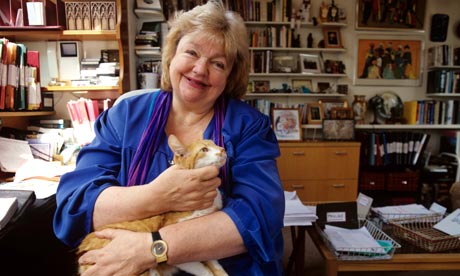 Light A Penny Candle, Circle Of Friends, Evening Class, Tara Road, Scarlet Feather. These are books that mean so much to people, warm, beautiful books, read tucked up on living room couches, on holiday sun loungers, under duvets, or at the kitchen table. So hearts sank all across Ireland and beyond this morning when it was learned that Maeve Binchy, one of Ireland's best loved and best selling writers has died after a short illness.
Her books were magical, bringing characters not so much to life as directly in front of you, documenting friendships, relationships, places in time as if they were unfolding just beyond the arc of the turning page. She inspired not only generations of readers with three decades of writing, but generations of writers, who yearned to have her capacity for empathy and accuracy. She was a fine columnist too, her words leaping off the page.
Like most journalists, I've had occasion to talk to her a few times over the years, and the last chat was just a few months ago. I have an email in my inbox from March 19th from her after chatting over the phone about the Irish Times short story competition and whether she would contribute her tips for our readers. Apart from being her usual hilarious, generous self she obliged straight away and her ten tips are listed here.
Rest in peace.