PopLives #9: Annie Mac
Every week this Q&A will find out what various heads in music, film, fashion, theatre, bukes, performance, tech stuff, and whatever else are consuming. Annie Mac is a DJ and radio presenter on BBC Radio 1 Photo by Justin De Souza …
Every week this Q&A will find out what various heads in music, film, fashion, theatre, bukes, performance, tech stuff, and whatever else are consuming.
Annie Mac is a DJ and radio presenter on BBC Radio 1
Photo by Justin De Souza
What are you reading?
I've just finished reading The Marriage Plot by Jeffrey Eugenides. It was really, really good.
Last film you saw and your verdict?
Prometheus in 3D. I was very excited about it and it looked incredible, however the plot was weak and it got very ridiculous at the end. Nothing really happened. My boyfriend fell asleep after twenty minutes. 
You have a golden ticket to Eason's, what magazine is first on your list?
I'm a sucker for Grazia.I buy it every week. I also have a subscription to The Week magazine, which is essential for me knowing what's going on in the world. 
What are your most clicked bookmarks?
Twitter, Facebook, WeTransfer (a file transfer site) and Radio 1, in that order. 
When you fall into a YouTube hole what's the general subject matter of the videos you're watching?
Always music. Most recently a new rapper called Iggy Azalea, I spent an hour looking at all her videos and watching interviews. 
What track should we listen to right now?
Jessie Ware, 'Wildest Moments'. A hypnotic ballad about an intense friendship. I can't stop listening to it.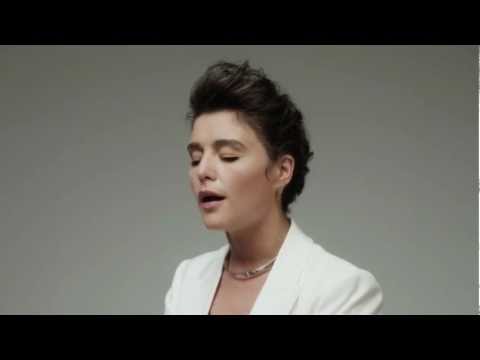 Which boxset/TV series do you have on the go at the moment?
I just finished season four of Breaking Bad and finished season five of Mad Men. I don't watch any TV ever unless it's on demand. Apart from boxsets, it's mainly documentaries I watch. Louis Theroux is my hero.
Last gig/concert you went to and your verdict?
It was a festival called Hideout Festival in Pag in Croatia. It was pretty phenomenal actually. I got straight off the plane into a three-hour car journey to a port where I got on a boat full of 300 people and DJ'd for four hours with some friends. The whole place is so breathtakingly beautiful, I would love to go back there for more than 24 hours.
Which app do you use the most?
After Twitter and Facebook and Instagram, I use the BBC iPlayer app so I can listen back to radio shows on my phone.. 
And finally, if you check out one DJ this month, make it…
Para One. An incredibly talented Frenchman who has just released an excellent LP called 'Passion'. He is a flawless DJ, playing everything from acid house to hip hop to RnB and garage and making it all sound perfectly seamless.
Previously on Pop Lives: Ben Frow, Michael McDermott, Sinead O'Connor,  Shane Langan, Kathy Scott, Eoghan Kidney, Michael Roe, and Phillip McMahon.