PopLives #8: Ben Frow
Every week this Q&A will find out what various heads in music, film, fashion, theatre, bukes, performance, tech stuff, and whatever else are consuming. Ben Frow is TV3's Director of Programming. Photo. Mark Stedman/Photocall Ireland What are you reading? The …
Every week this Q&A will find out what various heads in music, film, fashion, theatre, bukes, performance, tech stuff, and whatever else are consuming.
Ben Frow is TV3's Director of Programming.
Photo. Mark Stedman/Photocall Ireland
What are you reading?
The Bridesmaid, Ruth Rendell. I'm not a fan of the Wexford books but I love her thrillers. Apparently she sort of makes them up as she goes along which wouldn't really surprise me because nothing much happens and they often meander all over the shop but that's her genius because you find yourself being inextricably sucked into them. I like her writing as Barbara Vine even more. Perhaps I should create a pseudonym…
Last film you saw and your verdict?
Oh don't! Prometheus. So bitterly disappointing I don't care if there is going to be a sequel or not. It starts off fine but goes rapidly downhill in part two. How could he go so wrong? I bought the DVD of Marley and Me to cheer myself up. That never disappoints.
You have a golden ticket to Easons, what magazine is first on your list?
Martha Stewart Living. I know she's old news and a convicted fraud but I still aspire to make 'Good Things' like she (or more likely one of her many assistants) does.
What are your most clicked bookmarks?
What's a bookmark?
When you fall into a YouTube hole what's the general subject matter of the videos you're watching?
Old Abba Videos.  I still dream that one day there might be a new ABBA album.
What track should we listen to right now?
'Spectrum' by Florence & the Machine.  I'm trying to persuade (bully) my colleges into letting me use it for our autumn launch reel, but they are being very resistant.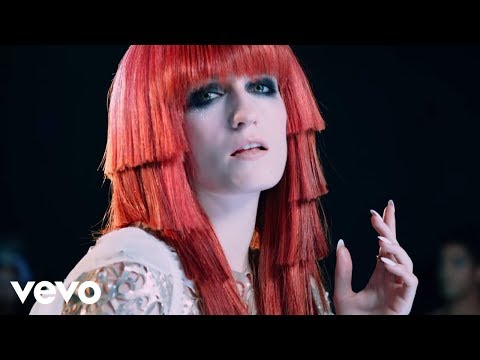 Which boxset/TV series do you have on the go at the moment?
The original Wallander. In Swedish. With subtitles. I've also just been directed towards The IT Crowd which, surprisingly, makes me laugh. Perhaps they will tell me what Bookmarking is.
Last gig you went to and your verdict?
I'm too old for gigs. I can't stand crowds and always panic about not getting home, but I REALLY enjoyed Strictly Come Dancing on Tour at the O2. A lovely old, sedate audience, and very pretty frocks.
Which app do you use the most?
Sky News.  I've got lots of other (free) ones, but I never use them
And finally, if we watch one television programme this month, make it…
Revenge on E4. I've seen all 22 episodes of this insanely enjoyable, bonkers drama and the last five minutes of the series is my TV highlight of the year so far… Tallafornia 2 has yet to air! And, secretly, I'd quite like to be Victoria Grayson.
Previously on Pop Lives: Michael McDermott, Sinead O'Connor,  Shane Langan, Kathy Scott, Eoghan Kidney, Michael Roe, and Phillip McMahon.