Pop Lives #6: Sinead O'Connor
Every week this Q&A will find out what various heads in music, film, fashion, theatre, bukes, performance, tech stuff, and whatever else are consuming.  Sinead O'Connor is a singer, musician and songwriter. Her latest critically acclaimed album How About I …
Every week this Q&A will find out what various heads in music, film, fashion, theatre, bukes, performance, tech stuff, and whatever else are consuming. 
Sinead O'Connor is a singer, musician and songwriter. Her latest critically acclaimed album How About I Be Me (and You Be You)? is out now.
What are you reading?
I'm reading a book called Psalm 91: Real-Life Stories Of God's Shield of Protection. Psalm 91 is my favourite. In Judaic tradition the psalms have magical uses. 91 is one I took the title of the first album from as well as a later album and I use it in songs now and then. In fact I wrote a song of it in an album called Theology, which is my favourite of all my records. If you say it out loud every day it would stop a bullet. It's very powerful.
Last film you saw and your verdict?
Last film I saw was The Last Waltz, a month or so ago when Levon Helm died. I'd never seen it before. I'd always thought they were old geezers because I can't abide that song 'The Night They Drove Old Dixie Down' and that's all I'd ever heard of The Band. Well, when I saw it I didn't know who was sexier frankly, Levon Helm or Robbie Robertson. I decided I would have broken Catholic tradition if asked and had a 'bandwich' with the pair of them. Ah no, but seriously I fell in love with the music. Dr John's song called 'Such A Night'. And Eric Clapton… gorgeous song called 'Ophelia' by the Band. Was impressed Helm could sing and play drums same time. Wow.
You have a golden ticket to Eason's, what magazine is first on your list?
First magazine on my list I'm afraid to say would be the National Enquirer. Because it's the only time I stop thinking.
What are your most clicked bookmarks?
Twitter.
When you fall into a YouTube hole what's the general subject matter of the videos you're watching?
Always music. If I start with Curtis Mayfield or Peter Tosh or Tina Turner live, I can't stop for hours.
What track should we listen to right now?
Peter Tosh's 'Reggaemylitis'.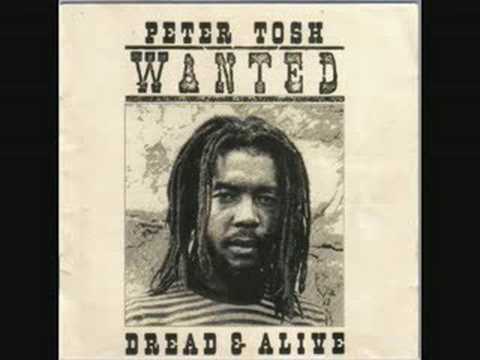 Which boxset/TV series do you have on the go at the moment?
I don't do TV really, I only listen to music.
Last album you listened to and your verdict?
Last album I heard that drove me mental (in good way) is my friend John Grant's forthcoming album. He wrote a song I covered on my recent album called 'Queen Of Denmark'. It's sick it's so good. All the lady singers are gonna be pulling each other's hair and lashes out to cover a song called It 'Doesn't Matter To Him'.
And finally, if you listen to one album this month, make it…
Curtis Mayfield's There's No Place Like America Today.
Previously on Pop Lives: Shane Langan, Kathy Scott, Eoghan Kidney, Michael Roe, and Phillip McMahon.