Back to The Streets
"Have you heard of The Streets?" "No." "Oh you will!" It was late 2001 and a friend of mine at DCU called Ronan Fitzgerald (who went on to write one of the best blogs about dance music ever), was chuckling at …
"Have you heard of The Streets?" "No." "Oh you will!" It was late 2001 and a friend of mine at DCU called Ronan Fitzgerald (who went on to write one of the best blogs about dance music ever), was chuckling at my musical ignorance towards what was about to become one of the most important acts of the decade. I'm thinking about this now, because I've just started to read The Story Of The Streets by Mike Skinner, an autobiography that will hopefully be as riveting as his music. Well, the first two albums, anyway.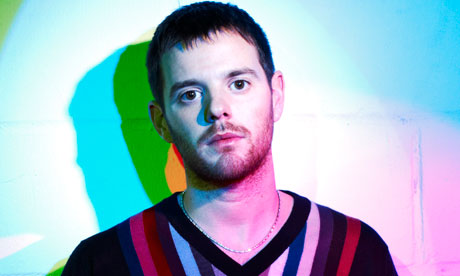 The book opens: "A song is a moment in time, but the time it takes to write that song might be many moments when opposing emotions are felt. I've talked about this a lot while taking cocaine on tour buses, but it's just as much of a bugbear for me when I'm not under the influence. If there's one illusion I'd like this book to lay to rest, it's the idea that a particular song or rap or whatever expresses one emotion and therefore the person who made it was necessarily feeling nothing but that emotion throughout its making. I don't know why setting everyone straight on this point has become so important to me over the years. Maybe I'll find out by the end of the last chapter."
In March 2002, Original Pirate Material came out. It opened with a pulsating orchestral call to battle in which Skinner, forsaking his Brummie tones for an inexplicable East London accent declared himself "45th generation Roman". That was it, I was sold hook, line, and Skinner. The cheese of chart garage and 2-step had sieved into this. Eminem had mastered turning his personal torture into hip-hop two years previously on The Marshall Mathers LP, but this was different. This wasn't just about one dude, but a scene, about a sound, about clubs that seemed alien in their distance and soundtrack given that music blogs were in their infancy, and articles on such things were relegated to anthropological features in DJ magazines. This was the soundtrack to a generation that tended to aspire to rather than relate to the lifestyles in Human Traffic. I was just gone 19, the Kitchen was about to close and Original Pirate Material was awesome.
In 2004, I was in love with A Grand Don't Come For Free, one of the finest albums of the decade, if not beyong. To call it a concept album almost patronises its genius, because this was a record that set a precedent that still hasn't been followed. In 21st century hip hop, perhaps only My Beautiful Dark Twisted Fantasy can beat it. That autumn, at university in Boston, I would lie by the Charles River with a budding music journalist friend (and now librarian), Jenna Wolf, and listen to the record over and over again. Skinner had revealed himself as someone who could truly push things forward.
Blinded By The Lights was THE tune. Nothing could beat the woozy, evocative synths, beat and lyrics. "That's the one, oi. How did he not find the baggy with his hand in my shoe? Way too close for me, ah well, at least they allowed me through. Should be a good night in here, Ramo in the main room…" Skinner was documenting club culture through hip hop, infused with Shane Meadows-directed drama. Soap opera rapper, milling about, spilling his feelings in the air? No. Skinner was on a trip, skimming stones across story lines of love, bromance, mashed nights out, falling out with friends. In the same way Arctic Monkeys made a few lads playing guitars feel exciting a couple of years later, he created poetry out of drinking cans, skinning up and necking pills. Even listening to 'Could Well Be In' now, it's sweeter than ever.
And then, two years later came that horrible feeling when an act you love goes a bit Pete Tong. The Hardest Way To Make An Easy Living was a desperate record. I remember the CD case practically falling from my hands in disappointment upon listening to it for a Sunday Tribune review. It was Skinner's burnout record. His clutching at straws continued two years later with another disappointment, Everything Is Borrowed. 
But The Streets and Skinner for me will always be those first two records – magic albums that no matter how much Plan B falsettos or raps have yet to be replicated within their genre or sentiment. And now, to read the book…