Pop Lives #1: Phillip McMahon
Every week this Q&A will find out what various heads in music, film, fashion, theatre, bukes, performance, tech stuff, and whatever else are consuming.  Philly McMahon is one half of thisispopbaby and writer of Alice In Funderland, which finishes its …
Every week this Q&A will find out what various heads in music, film, fashion, theatre, bukes, performance, tech stuff, and whatever else are consuming. 
Philly McMahon is one half of thisispopbaby and writer of Alice In Funderland, which finishes its six-week run at the Abbey on Saturday.
What are you reading?
I'm researching for a new play so I have a few things open at the moment. Bedtime read is 'Why Be Happy When You Can Be Normal?' by Jeanette Winterson (of 'Oranges Are Not The Only Fruit' fame). It's an interesting, but grim, memoir. I'm also reading some Martin Crimp plays, 'The Country' is on my desk right now. He's terrific.
Last film you saw and your verdict?
I watched an Australian movie called Head On recently. It's from 1998 and stars a young Alex Dimitriades who was recently seen in The Slap. Despite looking all nineties and low budget, it's an interesting look at tradition versus sexuality and features some really good performances, especially from Paul Capsis as trans character Jonny/Toola.
You have a golden ticket to Easons, what magazine is first on your list?
I'm not a big magazine person. My other half would be stock piling HEAT and the like, but I tend to be an online merchant these days. For old times sake I might pick up a copy of Attitude, or a photography magazine to try and finally work the settings on my SLR. After that, anything with a bit of glamour in it!
What are your most clicked bookmarks?
Ha! I never thought that bookmarks would feel so personal! There are various blogs I used to check in with, but nowadays I drop in on PantiBlog once a day. News sites I check in with are the Guardian and Irish Times and other than that I'm glued to social media sites, following links and rabbit holes via tweets and updates.
When you fall into a YouTube hole what's the general subject matter of the videos you're watching?
PS22 School Choir New York. Adorable, talented, inspirational, uplifting.
What track should we listen to right now?
Ben Howard – The Fear.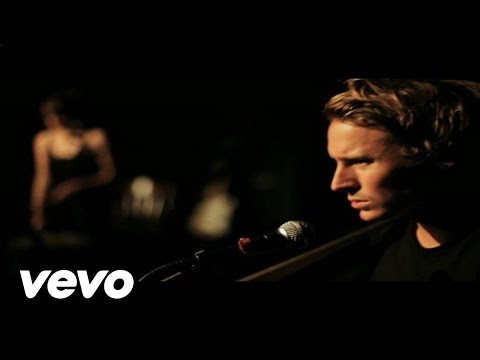 Which boxset do you have on the go at the moment?
Just started Breaking Bad – I tend not to watch much telly and never catch anything while it's on, so usually get stuck into a marathon of recommended shows. I'm only on EP 03, but it's cracking so far and I'm assured it really takes off. I'm really late to this party, I know!
 Last gig you went to and your verdict?
I was at Jay Brannan the other week at the Button Factory, supported by Late Fragments. The venue is looking great and the sound is really good – both acts were in top form, as were the crowd. Deadly night.
Which app do you use the most?
At the moment, Instagram.
And finally, if you see one theatre production this month, make it…
It's all about Dublin Dance Festival this month. Philip Connaughton from Alice In Funderland can be seen in more than one piece in the festival, so really looking forward to it!