We're All Indie Now
A Joyful Slog, directed by John Breslin for Dublin Community Television, is a new documentary examining some of Ireland's DIY bands and the surrounding culture and periphery heads on the Irish music scene. You can watch it right here. It's …
A Joyful Slog, directed by John Breslin for Dublin Community Television, is a new documentary examining some of Ireland's DIY bands and the surrounding culture and periphery heads on the Irish music scene.
You can watch it right here. It's an hour long, so put the kettle on: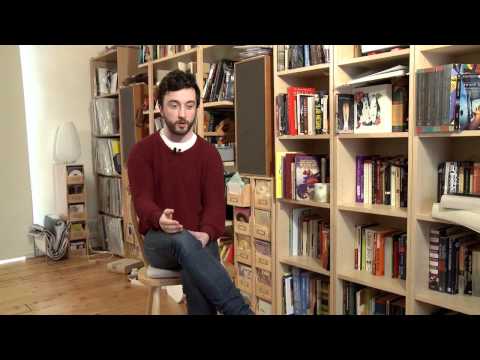 "The Irish music industry has always been DIY," Jim Carroll says in the doc, "it's the most logical thing to do. If someone isn't going to pay for you to record an album, record the album and put it out yourself."
The structure of DIY has always been built on the punk paradox that it's an economy not based on capital. It's an economy based on collaboration, using free resources, and ultilising tools that anyone can use, so everyone becomes a gatekeeper. There's also the weirdness that while the internet and technology democratised those previously expensive fields of communication and surrounding technologies, it has also killed things like record stores and their sales, simultaneously fulfilling and competing with the entire encompassing industry.
"I'd like to think it isn't over and done with…" – Julie Collins from the late Road Records says at one point. But record stores don't make sense anymore just as record stores. While everything might be niche, niche is also required to be everything. It's an impossible idea to realise. It's this multi-specialisation that people who take things into their own hands understand. So the drummer also becomes the label exec, the guitarist is the driver and the mate is the PR strategist. Once there's a realisation that skills are things that can be learned and implemented using free tools. And once the investment isn't a monetary one, then there's nothing to lose but time and energy, and everything to be gained.
"DIY doesn't mean do it all yourself, it means collaborate," Rory Friers from And So I Watch You From Afar says at one point. Once that collaboration clicks in, gaps are filled.
"It's a slightly ridiculous industry," Leagues O'Toole concludes of the music industry. Ridiculous as it may be, watching this doc is a good signpost for anyone looking to learn the landmarks of the Irish music industry right now.