What's in The Ticket today – and your plugs
Music, movies and one of the best Irish albums of Twenty Fourteen in The Ticket from The Irish Times
The Rover: Guy Pearce on hating fame, learning from Neighbours and roaming the outback in The Rover
God Knows & mynameisjOhn: what happened when Godknows Jonas the rapper met John Lillis the producer to create one of the best Irish albums of the year
Fresh Ré: how a grainy hand-held video of two young lads from Celbridge doing their version of Rihanna and Calvin Harris's "We Found Love" worked wonders for the Co Kildare band
Simple Minds: 37 years and 16 albums on, Jim Kerr and friends are still going forward
Dinosaur 13: fossil hunter, the subject of Todd Douglas Miller's documentary, on how the biggest T rex fossil ever found saw him and his family caught in the jaws of a legal row that ended in prison
Mercury Music Prize: so who's going to win the gong this year?
Plus CD reviews (including Ergodos Musicians, Luke Adult Song, Mozart's Sister, Lower, Courteeners, Gulp, Adult Jazz, Jackie Daly & Matt Cranitch, John Fullbright, Ergodos Musicians, Sean Jones etc), film reviews (The Expendables 3, Hector and the Hunt for Happiness, Moebius, We Gotta Get Out of This Place, The Rover, Dinosaur 13, The Congress), games, apps, listings, movie quiz, news and much, much more.
That's your winning Ticket in The Irish Times today in print, online and the best of The Ticket on the app.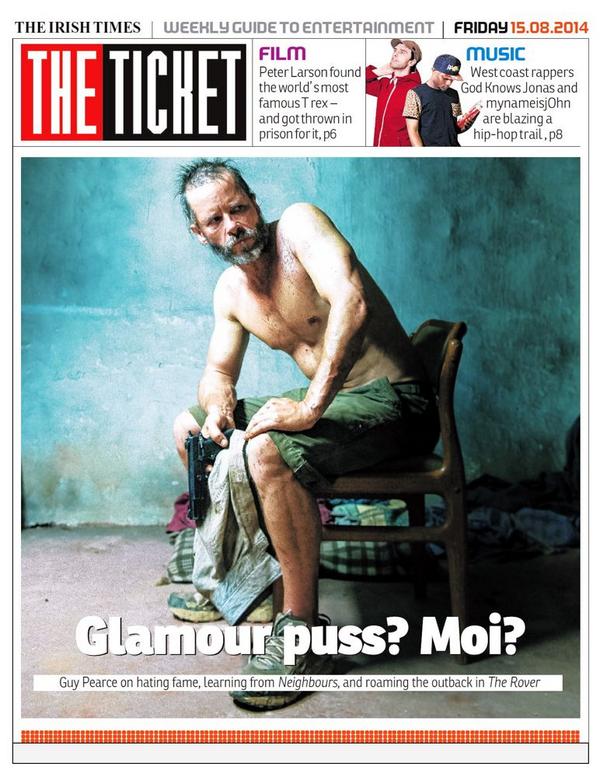 Banter at CultureTECH plug: Banter will be heading to Derry on Friday September 19 for a Culture Night out as part of this year's CultureTECH festival. Joining us at the historic St Augustine's Church in the heart of the city on the night will be Jamie Byng (publisher and managing director of Canongate), John Leland (New York Times journalist and author of Hip: The History), Steve Carson (Head of BBC Northern Ireland Productions and formerly Chief Editorial Advisor and Director, Factual Group at RTÉ) and Hannah Donovan (co-founder and design Director at This Is My Jam and previously Head of Creative for Last.fm)
Banter podcast plug: check out all 26 podcasts from the Banter team to date – including interviews with award-winning authors Eimear McBride and Donal Ryan, the awesome John Grant, social campaigner Peter McVerry, film-maker Gerard Barrett and actor Jack Reynor, David Gray and many more plus discussions on Dublin media, alternative spaces and where the money is at in the GAA – here. Subscribe via the iTunes store or, for Android users, this link. The Banter podcasts are produced by Tanya White
The OTR plugs service is now open for business. Please feel free to plug and recommend stuff away to your heart's content, but remember some simple rules: (a) declare an interest where one should be declared, (b) plugs are accepted on the whim of OTR and may be edited for length/clarity/common sense and (c) plugs which mention a commercial sponsor are really ads and will probably not be published in this slot. HON TIPP!