What's in The Ticket today – and your plugs
The best in music and movies reviews and features from the all-star Ticket team (and Donald Clarke)
Oculus: you might know Karen Gillan as Amy Pond, Dr Who's erstwhile assistant, but this time out she's properly scary in Oculus – and will soon be seen in Marvel's Guardians of the Galaxy as the villain Nebula
Gary Numan: he's still electric
Pusha T: from Clipse to Larry King, Terrence "Pusha T" Thornton has had a starry run.
Road: William Dunlop on the documentary that explores how he and his brother Michael came to pull on their biker boots to follow their late dad Robert and uncle Joey onto the open road.
Big Gay Sing: ahead of the karaoke-like celebration that encourges audience participation, Lauren Murphy finds out what it is about singing in a group that is so therapeutic. Plus the karaoke choices which always work.
Bang the Beat: sounds from the dance music underground including Pangaea, Claro Intelecto, Vernon, Donato Dozzy, Rawaat, Claire and Eamon Harkin
Plus CD reviews (including Jack White, First Aid Kit, Broken Twin, Roddy Frame, The Hot Sprockets, Chrissie Hynde, St Paul & The Broken Bones, "Hyperdub 10.1″, LCD Soundsystem, Monocled Man, Wolfgang Muthspiel/Larry Grenadier/Brian Blade, We Three Banjo, Kris Delmhorst), film reviews (Pulp: A Film About Life Death and Supermarkets, 22 Jump Street, When I Saw You, Cheap Thrills, Fruitvale Station, Grace of Monaco, The Dirties), games, apps, listings, movie quiz, news and much, much more.
That's your winning Ticket in The Irish Times today in print, online and the best of The Ticket on the app.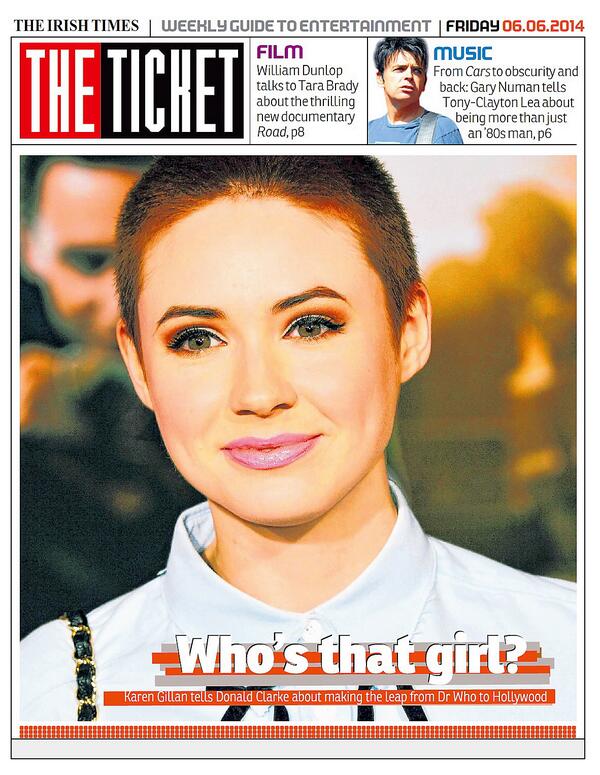 Banter podcast plug: Banter continues in the podcasting business with new episodes from our previous adventures in talking going live every week. You can listen to or download our latest podcast, an interview with The Observer's editor John Mulholland recorded at Other Voices in Dingle, here. You can also catch up previous episodes here or subscribe via the iTunes store or, for Android users, this link. The Banter podcasts are produced by Tanya White for Old Hat.
The OTR plugs service is now open for business. Please feel free to plug and recommend stuff away to your heart's content, but remember some simple rules: (a) declare an interest where one should be declared, (b) plugs are accepted on the whim of OTR and may be edited for length/clarity/common sense and (c) plugs which mention a commercial sponsor are really ads and will probably not be published in this slot. Hurling, bloody hell.