What's in The Ticket today – and your plugs
The best in music and movies from The Ticket – free with The Irish Times today
James Blunt: the return of the man the pop world loves to hate with a new album "Moon Landing".
Parquet Courts: the Brooklyn punk rockers and Electric Picnic thrillers on why being on the road is not for the faint of heart
Lady Lamb the Beekeeper: Aly Spaltro on finding her voice on the graveyard shift in a video store
The Fifth Estate: Daniel Bruhl, the actor who was ace as Niki Lauda in Rush, on playing Wikileaks dude Julian Assange
Prince Avalanche: David Gordon on his tale of two highway road workers who spend the summer of 1988 away from their city lives
Plus CD reviews (including Jonathan Wilson, Lorde, Sights Distorted, Tindersticks, Moby, Paul McCartney, Pearl Jam, Darkside, Hackney Colliery Brass Band, Redivider, John Abercrombie Quartet, Rod PIcott, Caroline Moreau etc), film reviews (The Fifth Estate, Baggage Claim, Nobody's Daughter, The Crash Reel, Le Week-End, Emperor), games, apps, listings, movie quiz, news and much, much more.
That's your winning Ticket in The Irish Times today in print, online and the best of The Ticket on the app.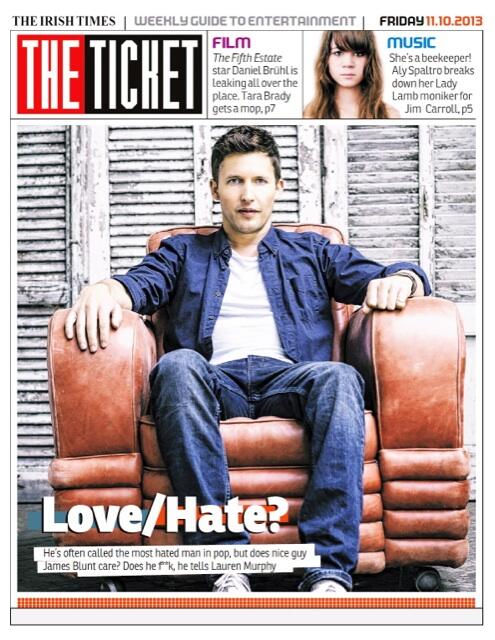 The OTR plugs service is now open for business. Please feel free to plug and recommend stuff away to your heart's content, but remember some simple rules: (a) declare an interest where one should be declared, (b) plugs are accepted on the whim of OTR and may be edited for length/clarity/common sense and (c) plugs which mention a commercial sponsor are really ads and will probably not be published in this slot. Germany 2, Ireland 0