What's in The Ticket today – and your plugs
Flight: Oscar nominee (take one) Denzel Washington talks hitting the bottle with Tara Brady. Zero Dark Thirty: Oscar nominee (take two) Jessica Chastain chews over the controversy surrounding Kathryn Bigelow's new film about the hunt for Osama Bin Laden. Biffy …
Flight: Oscar nominee (take one) Denzel Washington talks hitting the bottle with Tara Brady.
Zero Dark Thirty: Oscar nominee (take two) Jessica Chastain chews over the controversy surrounding Kathryn Bigelow's new film about the hunt for Osama Bin Laden.
Biffy Clyro: ahead of the release of new album "Opposities" today and Irish dates in March, Biffy Clyro frontman Simon Neill on their approach to stadium rock.
Local Natives: frontman Taylor Rice on what the band have learned from touring with Arcade Fire and The National – and why the long run is very important to them
New Found Sounds: the podcast with the best new Irish music including Ana Gog, Lie-Ins, Empty Lungs and many more.
Plus CD reviews (including Marianne Faithfull, Local Natives, Esben & The Witch, Parquet Courts, Biffy Clyro, A$AP Rocky, "Studio One Ironsides", "Zero Dark Thirty OST", Rudresh Mahanthappa, Birds of Chicago, Jason Robinson, Muireann Nic Amhlaoibh, Bassekou Kouyate & Ngoni ba etc), films (The Last Stand, Lincoln, Zero Dark Thirty, This where we take our stand), games (No No Kuni: Wraith of the White Witch, Sing Party, Anarchy Reigns), apps (Joe Danger Touch), listings, news and much, much more.
That's your winning Ticket in The Irish Times today in print, online and the best of The Ticket on the app.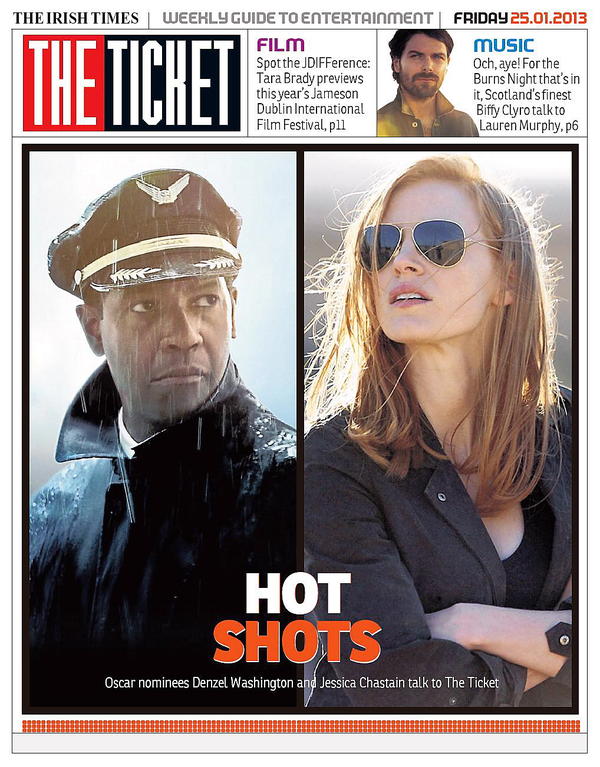 Glider plug: if it's the last Friday of the month (and payday), it's time for Glider at the Workman's Club, Dublin 2. Playing this, that and the other upstairs from 10pm and downstairs from 11.30pm will be Jonny Tiernan, Piotrek & Shrem (The Andrews' Sisters' Brothers) and myself. Admission is free.
The OTR plugs service is now open for business. Please feel free to plug and recommend stuff away to your heart's content, but remember some simple rules: (a) declare an interest where one should be declared, (b) plugs are accepted on the whim of OTR and may be edited for length/clarity/common sense and (c) plugs which mention a commercial sponsor are really ads and will probably not be published in this slot. Ballboys of the world, unite and take over.