Why Les Transmusicales is still working 34 years on
If it's December, it must mean catching the plane and train to Rennes. Thanks to the talent-scouting skills of long-time musical director Jean-Louis Brossard, the city's Trans Musicales festival has been attracting fans, media, professionals and bands to the French …
If it's December, it must mean catching the plane and train to Rennes. Thanks to the talent-scouting skills of long-time musical director Jean-Louis Brossard, the city's Trans Musicales festival has been attracting fans, media, professionals and bands to the French city for the last 34 years. We may think some Irish events have earned their spurs after 5 or 10 outings, but 34 years is quite a tally.
Les Trans is a much different beast to what we have become accustomed to from festivals here. Instead of the top-heavy nature of Irish and UK festival bills, Les Trans provides a slew of newbies with a chance to impress in the giant hangars in Parc Expo on the edge of the city.
The big headliners you'd figure that a 12,000 capacity event needs to pay the bills are nowhere to be seen – Rachid Taha and Vitalic are the biggest names who played the festival last weekend – with new, emerging acts like Petite Noir, Sinkane, Nick Waterhouse, Phoebe-Jean and Lou Doillon to the fore.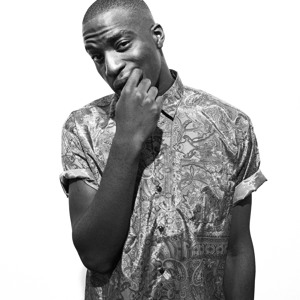 Les étoiles des Rennes: Petite Noir (gauche) et Lou Doillon
Add the fact that Les Trans have invested heavily in production to turn four or five hangars in an industrial park, not what you'd call natural venues, into proper music-friendly spaces and you've a festival to be admired.
While you can understand why increasingly risk-adverse promoters stick to the summer months when it comes to festivals, it's still striking that there are not more winter events of this ilk on the calendar. Promoters may argue that bad weather may discourage fans, yet we haven't exactly had great summer weather in recent times.
As Les Trans shows, a decent bill, a good location and attention to detail will always win through. We're already planning for Trans number 35 next year.