"Thriller" at 30
There's a superb piece by Steve Greenberg here about how "Thriller", 30 years old this month, changed the world. He talks at great length about the huge sales tally, the singles, the videos turning on MTV audiences, how black pop …
There's a superb piece by Steve Greenberg here about how "Thriller", 30 years old this month, changed the world. He talks at great length about the huge sales tally, the singles, the videos turning on MTV audiences, how black pop trumped rock and all the other record industry facts and figures. And he also talks about the artist at the heart of it all, the former child star who was already a huge star but who became a gigantic, worldwide superstar on the back of that album.
"The thing which never ceases to amaze me is that Michael Jackson pulled off what is perhaps the rarest trick in any field", writes Greenberg. "After more than a decade of being an absolutely huge superstar…he somehow found an extra gear and suddenly transcended mere superstardom, redefining the very notion of how big someone in his field could be."
It's quite hard to imagine an artist like Jackson and an album like "Thriller" coming to the fore in quite the same fashion again. Too much has changed for a record of that sort to have the same resonance again. Pop's machines and machinations are different. Try to imagine Jackson operating in an era of Twitter. Try to imagine Jackson doing a Rihanna and flying around the world with a couple of hundred hacks onboard the plane. Try to imagine Jackson moonwalking across a stage having the same wow factor in 2012. Try – and shudder – to imagine Jackson hawking his wares on The X Factor or American Idol like everyone else.
Musically, "Thriller" was quite the perfect record, a set of songs which brought everyone to the yard, a pop record which swings and sounds remarkably fresh today. As you'd imagine, there are many stories and myths behind its recording – all those Quincy Jones' yarns, for instance – but the truth is that we haven't seen a record like it since. Greenberg believes that you can never say never in this regard, but it's hard to see how it could happen. Thanks to the all-seeing-eyes of pop reality TV shows, audiences are now way more aware and knowledgable about what happens behind the scenes with acts. It's not cynicism, more that sense of seen-it-all-before. We know how pop works and there are no secrets or mysteries anymore around it. The kind of distinctive, striking, colourful videos with which Jackson spread the word about his talents are still being made, but you could never imagine anything matching the palaver that the "Thriller" video caused when it was first aired.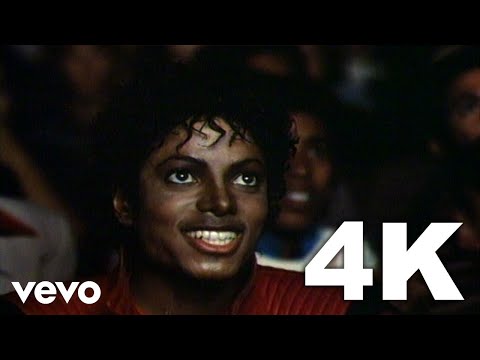 Jackson never created anything as astonishing as "Thriller" again. He tried, but it proved to be beyond him. There were notions and plans to hook him up with a hip producer, but nothing worked. Instead, he became a troubled star, a man whose every action was a tabloid headline and who lived an increasingly bizarre lifetyle. You kept wondering if he wished he could go back to a time before "Thriller", a time before it all went crazy, a time before the boy in the bubble became the man in the mirror. You also wondered if he still cared about the music, if he still was hearing music in his head that he wanted to bring to the world.
Because when you listen to "Thriller" today, you still get that thrill. That thrill never left. It's pop music as it was also supposed to be, a freewheeling collection of brilliant tunes put in place by a kid at the very top of his game. When we remember Jackson, let's remember him the way he was and sounded 30 years ago.