Start the week with a wrap
I chaired a bunch of panels at the Hard Working Class Heroes Convention in Dublin last month. For those of you who weren't in the room and who want to see what all the fuss was about or hear what …
I chaired a bunch of panels at the Hard Working Class Heroes Convention in Dublin last month. For those of you who weren't in the room and who want to see what all the fuss was about or hear what was said, the videos are here.
Pete Namlook RIP. The hugely prolific electronic and ambient producer was 51 years of age.
Want to have a look inside your favourite rapper's brain? Here you go
Some choice food for thought from Helienne Lindvall on streaming services and the financial payback for songwriters. Here's what Galaxie 500 make of the new maths. Meanwhile, Zoe Keating believes that the real value of streaming is data.
Inside Spotify: here's how the big beast on the streaming beat operates.
Mo' hip-hop: how hip-hop fashion sites like Four Pins and Put This On are putting some 'hood into legacy menswear. Not an over-sized FUBU t-shirt in sight, stat.
Meet Oliver Luckett, the man who helps celebs and stars build social media audiences. Oy vey, OTR salutes a social media guru. The end must be nigh.
Readers may remember a mention here a while back of Alex Wilhelm, the Crazed Hits blogger who discovered a bunch of pop acts and songwriters like Katy Perry, LMFAO, Ke$ha, Owl City and Drake for before anyone else from his bedroom in the 'burbs outside Berlin. Well, dude has just gone and joined the A team.
Even mo' hip-hop: the 18 best movies starring rappers. No love for Ice-T in Leprechaun in the Hood, though.
Music journalists bitching about word counts, fees and how no-one takes your art seriously, sit up and start salivating because here comes long-form music journalism buzz Uncool!
The day James Brown came to Harlem.
Why data is the new hustle in the music business.
Writer, pop fan and St Etienne bloke Bob Stanley on 60 years of the UK charts. He reckons that "the British charts still have cache and credibility, here and abroad". Hmmm. Anyone know, without resorting to Google, what's the Number One single across the water today? Thought so.
Why listening to vinyl and cassettes allows us to connect with music in a different way than MP3s.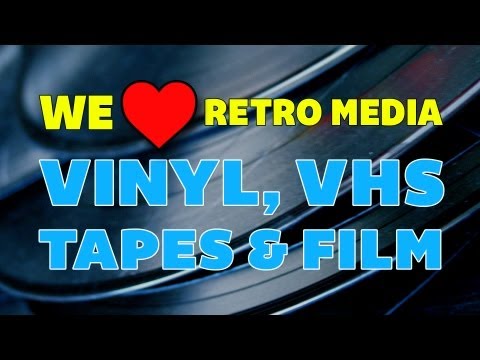 Meanwhile, many folks are saying no to all of the above. Numbers listening to online radiocasts and streaming services continues to grow. Wait till you see the JNLR figures for Radio OTR.
Meet Barack Obama's geek squad.
Bandtips: how to get a booking agent to book your band and the ins and outs of a management contract.
2013, the year of MySpace? There's a lot of interesting noise coming from that quarter, like this and this, as MySpace duo Tim and Chris Vanderhook talk up a revved-up return to the social media market. The new secret sauce? Music discovery: "the promise of discovery and sharing new, good music was never really fulfilled by other services out there. It's an unfulfilled promise that nobody ever really executed on." Aside: both links contain photos of Justin Timberlake.
Why 'build it and they will come' doesn't always work for start-ups.
Prediction from New York magazine: the next generation gap will be around online privacy.
14 reasons to give away your music for free – and six reasons why "if you want to get paid for music you should play it live" is an idiotic argument.
Brilliant piece about why journalists writing about the movie business miss the point again and again.
2013: the year of Bowie? There's a massive retrospective upcoming next year at London's V&A, he has been papped walking around New York buying sandwiches and Bowie '13 sounds right. To whet your appetite (is it time for lunch yet?), here's the Sound & Vision documentary from a while back.