What's in The Ticket today – and your plugs
Stitches: Geordie comedian Ross Noble talks about playing a zombie clown with a taste for making "balloon" animals from his victim's innards in Irish comedy horror flick Stitches. Bat For Lashes: how Natasha Khan spent a three year gap between …
Stitches: Geordie comedian Ross Noble talks about playing a zombie clown with a taste for making "balloon" animals from his victim's innards in Irish comedy horror flick Stitches.
Bat For Lashes: how Natasha Khan spent a three year gap between album honing her domestic skills, rather than her creative ones.
Hit So Hard: feminist lesbian mother and former Hole drummer Patty Schemel talks about filming Courtney Love and co for music doc Hit So Hard, which will be screened at the OneTwoOneTwo music doc festival in Dublin next weekend. Plus the 5 must-sees at the fest.
Ruby Sparks: Zoe Kazan talks about her debut screenplay
Movie Bites: we tackle ratatouille for, well, Ratatouille. Movie Bites with Aoife McElwain.
Plus CD reviews (including Tame Impala, Bat For Lashes, How to Dress Well, Bettye LaVette, Martha Wainwright, Menomena, Rez Abbasi Trio, Metamorphoses, Kirsty McColl, King Crimson, John Hiatt etc), films (Hit & Run, Hotel Transylvania, On the Road, Ruby Sparks, Dreamtime Revisited, Pusher), games (Tokyo Jungle, Resident Evil 6, Just Dance 4), apps (SwiftKey 3), listings, news and much, much more.
That's your winning Ticket in The Irish Times today in print, online and the best of The Ticket on the app.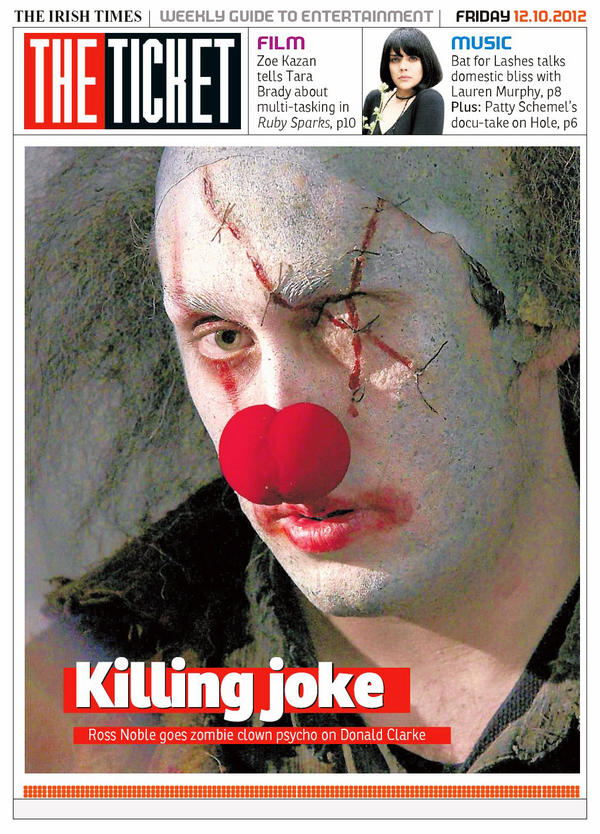 The OTR plugs service is now open for business. Please feel free to plug and recommend stuff away to your heart's content, but remember some simple rules: (a) declare an interest where one should be declared, (b) plugs are accepted on the whim of OTR and may be edited for length/clarity/common sense and (c) plugs which mention a commercial sponsor are really ads and will probably not be published in this slot. This is the book you need to buy and read this weekend.