Hard Working Class Heroes preview
It's nearly time. From Thursday until Saturday, the annual Hard Working Class Heroes festival will take over a selection of Dublin city-centre venues again. There's a full dancecard for the weekend, between the nightly gigs (including, DOI, the now annual …
It's nearly time. From Thursday until Saturday, the annual Hard Working Class Heroes festival will take over a selection of Dublin city-centre venues again. There's a full dancecard for the weekend, between the nightly gigs (including, DOI, the now annual OTR vs Nialler9 mud-wrestling night in the Workman's Club), the free shows around the city during the day, the convention (DOI eile: as has been the case since 2009, I'm involved with programming and hosting this part of the festival), a photography exhibition and much more. After all the fussing and fuming over the lack of profile for Irish acts at a certain drink-fueled festival last week, how fortuitous that those peformers and everyone else who backed their stance can now come out and support new Irish acts next weekend.
The festival marks 10 years on the go this year, which is a considerable achievement. I don't think Brian Carroll (no relation) had this in mind when he kicked off with a weekend in the Project Arts Centre back in 2003. As the law of averages dictates, many of the acts who have appeared at HWCH passim have gone onto greater things, some are still around and more still have disappeared without a trace. You'd expect nothing else. Certainly, anyone expecting anything else from an autumnal appearance at a Dublin festival, where you're one of 100 acts playing, without putting in the legwork themselves should really get their head examined.
There have always been moans and groans about HWCH, who gets to play, how the bands are selected and what exactly it's all about (yes, I've criticised the event before in the past too, in fairness). You get this with events of a similar ilk in any other small city, to be honest, from SXSW to The Great Escape, especially when it's so easy to now transmit your moans and groans to the masses. It's much harder to get off your hoop and do something about it, which is why hats off to the people behind Children of the Fat, a two-night, free alternative gig happening in Sweeney Mongrel's next weekend. Check out full details of the event here and if it tickes your fancy, head along. Every successful event eventually begets a fringe so perhaps this is the start of that? Certainly far more productive and healthy than bellyaching from the bleachers, as I have learned.
Now, on with the show. After the jump, I've listed the seven acts playing HWCH this year that I think you should check out (aside from the acts playing OTR vs Nialler9, of course). See you out on the streets next weekend.

Slow Skies (Saturday, Workman's Club, 8.20pm)
Here's what we wrote about Karen Sheridan back in May: "lots to savor on the two tracks we've heard to date from Karen Sheridan, also a member of previously buzzed about trio Kasette. Both "Oscar" and especially "Walk Me Home" match her voice with subtle, folky, memorable melodies." Check out this lush Brendan Canty flick for "Across the Sea".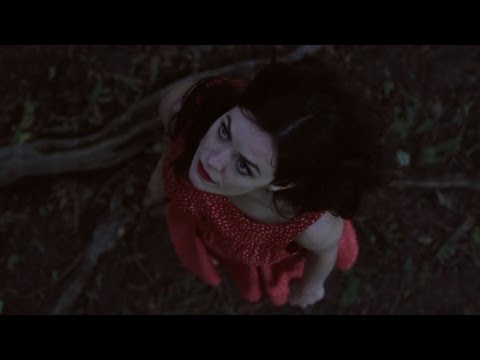 Niamh Regan (Saturday, Mercantile, 8.20pm)
We featured the then 16 year old Galway singer-songwriter here back in summer 2011. Since then, she has formed a new band (Niamh and the Roots), played her first festival show at Knockanstockan and done a bunch of writing and recording. Really intrigued to hear what her live show is like.

 
The Strypes (Saturday, Meeting House Square, 8pm)
The Strypes are the band who stole the show every single time they played at this summer's Electric Picnic. Another batch of young guns (more teenagers on the HWCH bill of fare please, rather than jaded oldsters going thru' the motions), The Strypes are Cavan schoolkids with the chops and versatility to play retro-mod licks like no-one else around at the moment. It's the sound of Carnaby Street basement blues delivered in thick Cavan accents. You're going to love them.
Faws (Saturday, Twisted Pepper, 10pm)
The "mysterious" Dublin producer finally comes out of the shadows – though he'll probably play the set enveloped in dense dry ice to keep up the enigmatic hustle. Regardless of his fondness for anonymity, Faws' brace of EPs have been quite wonderful, full of spooky, broody, haunting downbeat bleeps and hisses.
The Spook of the Thirteenth Lock (Friday, 10.30pm, Grand Social)
Veterans by HWCH standards (they played an OTR night at the festival back in 2009), the Spook of the Thirteenth Lock's latest album "The Brutal Here & Now" is one of the year's classiest releases. The band's slew of influences has always been intriguing, but the band's ability to turn those sounds into strong, dramatic songs and to continually up their peformance game means they're always ones to watch.
Tandem Felix (Thursday, 9.10pm, Grand Social)
A band who've began to feature in the despatches with great regularity of late, Tandem Felix's domain is spikey, spacey indie rock which comes with some interesting pop and quasi-classical shades in the mix. Along with fellow smarties Spies and Cloud Castle Lake, Tandem Felix are a gang to be reckoned with.
Twin Terrace (Thursday, 9.40pm, Mercantile)
Formerly of Dublin punky wannabes Vodkopter, Dubliner Gavin Redmond now specialises in dreamy rock and pop tunes which will remind you a little of what Elliott Smith sounded like back in the day. "Plural", his excellent album of melancholic, slow-motion indie-pop gems, is the one to check out.