Make A Move time in Limerick
Now this is what we call a festival. This weekend's Make A Move festival of all things hip-hop kicks off tomorrow night in Limerick with a full schedule of live music, club nights, workshops, discussion panels, screenings and block parties …
Now this is what we call a festival. This weekend's Make A Move festival of all things hip-hop kicks off tomorrow night in Limerick with a full schedule of live music, club nights, workshops, discussion panels, screenings and block parties for the weekend.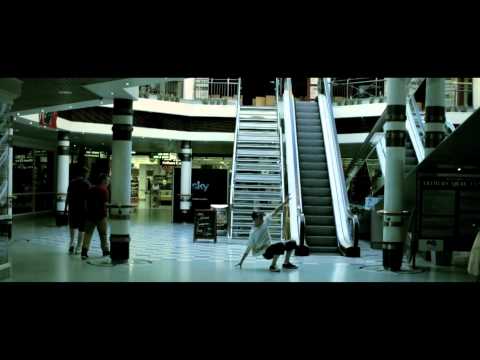 Musically, you've the Hot 8 Brass Band (Dolan's Warehouse, Thursday), Lethal Dialect and Temper-Mental MissElayneous (Bourke's, Thursday), Scary Eire originators Mek and Ri-Ra (Blind Pig, Friday) and an all-ages Tackie Jam with Voice (New Orleans), DJ P.U.D.G.E (LA), Stevie G (Junior Jam & Red FM Cork) and guests (Daghdha Church, Friday).
Saturday sees a ton of stuff around the city including a block party in Bedford Row with various MCs and DJs, the Park Paint Parade in the Peopke's Park with artists such as Maser, Rask, Solus, Aerbyeoin, Dish Pig and many more, DJ Koncept, a skate competition and a MC battle.
There's also a couple of interesting panel discussions over the weekend. We're in town tomorrow night for a Banter panel on Irish hip-hop with Paul Tarpey (Cheebah), Kieran Nolan (founder of irishhiphop.com), Temper-Mental MissElayneous and mynameisjOhn discussing the past, present and future of the scene.
Friday will see a panel of academics, street artists and community activists discussing graffiti in Limerick, while there will be a screening of Limerick native Brian "B+" Cross' Mochilla films followed by a Q&A with him conducted by Peter Curtin (The Block, Spin Southwest) on Saturday. All of these discussions take place in the Daghdha Studio Space.
Also, make sure you check out Celtic Funk Warriors, Paul Tarpey's photo exhibition looking at Irish hip-hop moves in the early 1990s (Limerick Printmakers, Sarsfield St., Thursday to Saturday)
Full information on all of the above and other Make A Move events here.