SXSW Music: it's taco time
You know the real business of the week has begun when the Austin police department make 6th Street a no-cycling zone and you move to the back-lanes to get from venue to venue without mowing down some slow-moving hipsters. I …
You know the real business of the week has begun when the Austin police department make 6th Street a no-cycling zone and you move to the back-lanes to get from venue to venue without mowing down some slow-moving hipsters. I wonder is mowing down slow-moving hipsters an actual crime in this state? At least I know there's a decent bail bondsman at 7th and Red River.
On with the snappy reviews of the good stuff.

Long-time OTR faves NewVillager opened my day with a lovely, laidback set of shiny high-in-the-sky pop tunes. They already had one great tune to their credit ("Rich Doors") and the good news is that there are more where that came from on their forthcoming debut album. K.Flay is a Chicago-born, San Francisco-based rapper, singer and beat-maker with psychology and sociology degrees from Stanford University (maybe that explains her onstage quip about "existential reckonings") who rocked the room with sharp-as-a-tack rhythms and rhymes. She's superfly and sassy and you wouldn't mess with her. "Messin' With My Head" is the keeper to take away with you.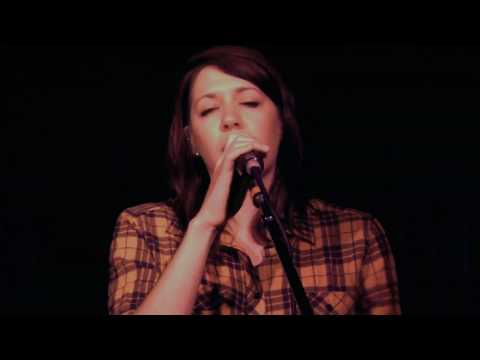 Braids were awesome. No, scratch that, Braids were superb. Four geeky indie kids making gauzey, psychedelic dreamy avant-pop music with oodles of potential. It's simple, but spellbinding. If you haven't done so already, their "Native Speaker" album should be on your hit-list.
While I was waiting for Hooray for Earth to get their shit together (for some reason, there was a comedian on before them – no, a real comedian, big laughs like), I went elsewhere to be wowed by Jeremy Messersmith (harmonies to die for) and Lost In the Trees (huge orchestral pop with perfectly pitched poise and arrangements from a band with fiddle, accordian and a bad-ass tuba as well as some dashing tunes). The Boston-born, NYC-based HFE, though, were worth the wait – there's tons going on in here and it could all get a little tangled but they keep the ball on the pitch. Dirty Projectors' pop with a pinch of this and a dab of that.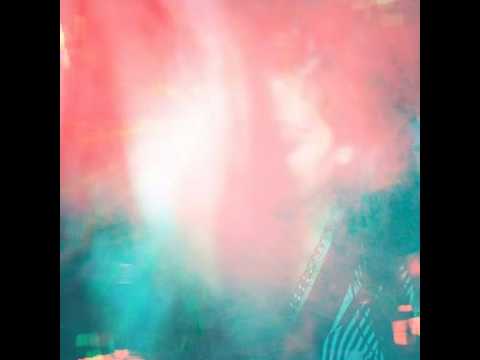 Next, four acts for the crossover future hits file. The shorthand on Oh Land could be "if you like Lykke Li, you'll love this Danish ballerina". Huge pop tunes, striking frontwoman, great moves (what else would you expect from a Danish ballerina?); her soon-come album is going to be blow your tiny little mind.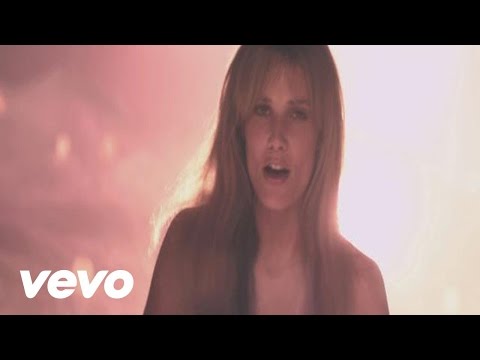 I was already a fan of Young the Giant and their tune "My Body" before I came to TX but I'll be leaving as an evangalist for their sound. Here's a band who play it like they mean it and have a whole string of robust, radio-friendly rock tunes to back it all up. You're going to love 'em.
Most of you will know Foster the People already through their smoking groove "Pumped Up Kicks" from last year (one of The Far Side's Tune of 2010, fact fans) and, yes, thankfully there's much more sunnysideup delights where that came from. Instead of being one of those sets where you went 'dudes, will you play the hit?', you just got on down to other nuggets like "Houdini".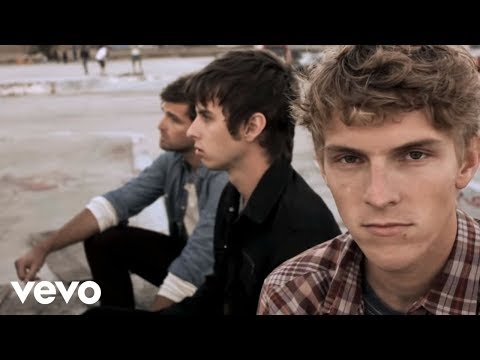 Another act with eyes firmly on the crossover are Young Buffalo, three young lads from Oxford, Mississipi who were in the SXSW frame before and then went away to write a rake of superb, sparkling, swaggering indie-pop tunes with folky undertones. If you haven't heard "Catapilah" already, make amends pronto.
Near the end of a long night (and day), on the other side of town far away from the main drag, Ava Luna knocked my socks off. I've been a fan of them for a while but their live show is glorious and puts them in a whole new place. There's seven of them – a chorus of three girls doing the sassy girl group shimmy on one side and the boys on the other side keeping an arty, soulful beat with a frenzied frontman giving it David Byrne-like yadda-yadda out front – and they have this gorgeous awkward, infectious pop thing down pat. A band to put a smile on your gob.
Other acts who caught my eye and ear as I pedalled like Lance Armstrong (hey, c'mon, give a brother a break here) around the live music capital of the world included Cloud Nothings (way, way, way better than on record – rocket-powered fuzzy indie pop), Little Red (beaming doo-wop-influenced classic pop from Oz), 1,2,3 (looking forward to hearing their debut album on French Kiss based on this show) and Grouplove ("Colours" is the biggest tune you'll ever hear from a band who don't look remotely how I imagined they would look based on that sound. Look, it was late when I wrote that memo to self).
It's time to kick it all off again. It's Groundhog Day in a way – Hayes Carll is playing in the hotel lobby and he was playing here a year ago too. In the meantime, though, the dude has got hooked up with a lot of media attention and gigs. There's a moral in there.