The randomiser says "hola"
The countdown for Primavera 2010 has begun in earnest. A clatter of OTR readers will be there in force – as will OTR, natch – so lob all recommendations, tips and questions this way and we'll see what the wisdom …
The countdown for Primavera 2010 has begun in earnest. A clatter of OTR readers will be there in force – as will OTR, natch – so lob all recommendations, tips and questions this way and we'll see what the wisdom of this crowd produces. Full post-event coverage of the best festival around to come next week.
Speaking of festivals, our friends at Oxegen have blogs! Yes, there are now blogs on the website penned by three folks behind the scenes – production manager Duchess, enhancements officer Niall and event control person Sinead. We reckon one of 'em must be a shoe-in for an Irish Blog Award next year. Just a pity that (a) there is no way for people to comment on the blogs or (b) that Dinny himself hasn't written one. Man, we'd pay mad money to read a blog from Dinny.
Best pop interview of the year! Forget about yawnsome trysts with the boring Courtney Love, here's the real shizzle. Lady Gaga! Caitlin Moran! On the piss in Berlin! Literally!
Eircom begin their "graduated response" campaign against illegal music downloading today. Per John's report, "during the pilot phase, Eircom has agreed to process about 50 IP addresses a week. Irma is using a third-party firm, Dtecnet, to identify Eircom customers who are sharing, and not simply downloading, a specific list of its members' copyrighted works on peer-to-peer networks."
The power of three: OTR is a firm believer in following up on any act or album or track which three different people recommend in the space of a few days. Last week, OTR reader Clom, our mate Paul and the mighty Flying Lotus all bigged up the new album "Splazsh" from Actress to us. Deep is the way of the walk: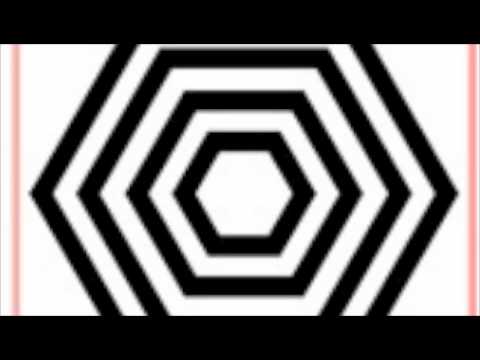 Why Blur drummer Dave Rowntree decided to become a legal eagle
Organised by the Contemporary Music Centre, the one-day Future Of Music in the Digital World conference will feature words of wisdom (or otherwise) from Mary Hanafin (Minister for Tourism, Culture and Sport), Mícheál Ó Súilleabháin, Gerd Leonhard, Andrew Dubber and Bill Whelan. The event will be held at the Coach House (Dublin Castle, Dublin 2) on June 11 and you can find out full information here.
You know it's festival season when The Guardian start running stories like this. Also on the festival tip: music fests which are saying no to sponsorship and what does your choice of festival say about you. Expect the latter idea to be ripped off by a couple of commissioning editors by the end of the week.
Event for the diary: "Popical Island #1″ is the debut compilation from the Popical Island stable of acts including So Cow, Land Lovers, Yeh Deadlies and Groom, to be launched at an all-day bash at Whelan's in Dublin on June 19.
From the "ooh la la" department: the Let's French festival of all things Gallic returns to the streets of Dublin from June 16 to 21 for its fifth outing. Acts sur le block will include Sophie Delila, Mellino (formerly of Les Negresses Vertes) and Francis Le Bras and there will also be a screening of Gainsbourg (Vie héroïque), Joann Sfar's new biopic of the Gallic singing and carousing legend. More info ici.
Via Maman Poulet, Tipperary North TD Michael Lowry gets on the Oxegen buzz. Let's hope MCD did him a deal on those tickets. After all, as we're sure the promoter remembers, the deputy was the one who helped to bring Feile to Thurles all those years ago.
The future for record stores: toned pecs and abs. We'll let you decide if this a good look for your local customer-friendly record store clerk.
One for the musos in the audience – check out the various courses, schemes and awards on offer right now from Music Network including the Making Overtures course, the Performance & Touring Award and the Young Musicwide Award. Deadlines for all three are coming soon so don't shilly-shally.
We're practically salivating at the thought of "Mansion on the Hill" author Fred Goodman applying the tell-all treatment to Warner Music Group boss (and the man who wrote tunes for Celine Dion and Dionne Warwick, fact fans) Edgar Bronfman Jr. Hey, what do you mean you haven't read "Mansion on the Hill"? Anyway, Fortune's Fool: Edgar Bronfman, Jr., Warner Music, and an Industry in Crisis will be published this summer and we're told to expect the story of "the Seagram heir's music-business adventures at Universal and Warner Music, and what went terribly wrong." Yep, OTR is excited.
Are we the only ones bored stupid by the sheer overkill of fawning newspaper and magazine features about the fecking Stones and the making of "Exile on Main Street"? It's no wonder the music business is FUBAR when so many folks spend their time getting nostalgic about an album recorded nearly 40 years ago.
And finally, we did mention that we're going to Primavera, right?