Malcom McLaren RIP
The truly unique Malcom McLaren has died. The Sex Pistols, Bow Wow Wow and New York Dolls' manager, punk rock impressario, music-maker, motormouth, commentator, fashionista, artist, rock'n'roll swindler and would-be mayor of London had been suffering from cancer for quite …
The truly unique Malcom McLaren has died. The Sex Pistols, Bow Wow Wow and New York Dolls' manager, punk rock impressario, music-maker, motormouth, commentator, fashionista, artist, rock'n'roll swindler and would-be mayor of London had been suffering from cancer for quite some time. We shall never see his likes again. Some quotes from an interview I did with him in 1998 after the jump.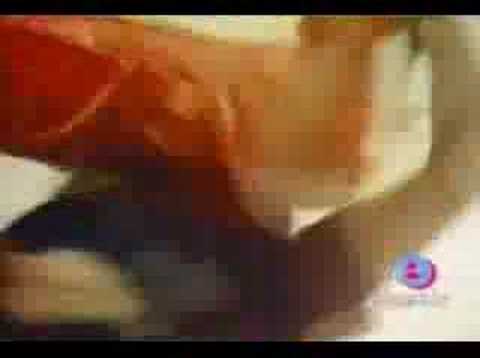 Quotes taken from interview done with Malcom McLaren for Muse magazine, September 1998
"The biggest problem the music industry has is that they are the least fashionable. They haven't kept abreast sufficiently with the tastes and the desires of the new generation. The over-riding culture became demystified and became less magical and in essence less interesting for people to dig further and research. You have these giant record malls, filled with the A to Z of pop culture, becoming museums because they're not crossing over to the world that young kids are interested in, the visual world, the interactive world.
"Pop music and pop culture are a phenomenon of the 20th Century, that's for sure. I don't know if it's going to be a phenomenon of the 21st Century. It's part of the cultural quandry right now and music doesn't necessarily play as important a role as it once did. It seems to have become rather corporate. The art of the DJ, the person who makes music out of other people's music, that's what people like. It's not about genres, it's about somebody's taste. We live with the cult of personality in that regard and the DJ is a tastemaker and the event that he creates is what most young people want to experience and be a part of but they don't need to take away a CD at the end of the day.
"It's a very different way of looking at it. It's about taking the library which exists and remaking it. It's recycling which is very much a part of a post-modern world but it's not necessarily pointing to a future. What Alan McGee says is right – there is the marking of an end of an era wheter people like it or not, we are coming to the end, the turkey has been cooked, we've laid it all down, what else is there?
"We're beginning to realise that branding does not work, it is all about values and quality. It's sell, sell, sell, sell and taking away the romanticism in the culture that makes people want to change things. Marketing has taken over everything and ideas have been thrown out the window, there's no development, it's just sell! We're becoming suspicious – do we really believe in these brands? And inadvertently, the imminient recession is down to this, everyone is trying to sell what is basically the same thing, the same system and that thing was not very interesting to begin with.
"I do think that there is a desire and a need for people to put philosophy back into politics. Did you hear William Hague's speech at the party conference last week? There was nothing there! He used the word "British" about eighty-eight times. I don't know what he is talking about, what does British mean now? Is there even such a thing as British? Thanks to the SNP, we are moving further and further away from that word and it's because of the SNP that such decentralisation is becoming more fashionable. That's down to a general worldwide desire that people have for individual identities in a world which is been branded everywhere and the quality is dying accordingly."
"We do live in a karaoke world and Tony Blair is probably the first karoke prime minister, we do have this sense of recyling. The Pistols were mouthing the words of the group they were in, pretending they're still in but that group has long left the race. In their original form, they were a much more chaotic and angry offspring, but it was a group that promoted an attitude that can be nothing other than a karoke attitude today."