OTR's spring jukebox
16 albums and tunes currently on the jukebox at OTR HQ Prins Thomas "Prins Thomas" (Full Pupp) Seven glorious cosmic wigouts from the Norwegian psychedelic don. Sounds for dancing on the ceiling in outer space. Gonjasufi "A Sufi & A …
16 albums and tunes currently on the jukebox at OTR HQ
Prins Thomas "Prins Thomas" (Full Pupp)
Seven glorious cosmic wigouts from the Norwegian psychedelic don. Sounds for dancing on the ceiling in outer space.
Gonjasufi "A Sufi & A Killer" (Warp)
Far-fidelity desert blues from Las Vegas yoga teacher Sumach Ecks with production help from Flying Lotus, The Gaslamp Killer and Mainframe. You get twisted, fuzzy, incandescent beats and you get the warped, raspy visions of Ecks. Deep gear.
The Bewitched Hands On Top Of Our Heads "Work" (April77)
Beautiful slice of tough melodic choral pop from a French combo who are on our must-see at SXSW list.
The Redneck Manifesto "Friendship" (Richter Collective)
The soundtrack for driving out of the city at dusk and hitting the autobahn at speed. A devilishly alluring return to pole position from TRM. Their time is now.
Cults "Go Outside" (Self release)
I know more about what you ate for lunch yesterday than I do about Cults (well, that was until they responded to an email from Pitchfork). "Go Outside" is shining, smiling indie pop with a touch of chilly ice to its gleeful swing. It will probably turn out to be a Muse side-project featuring Lady Gaga.
Ali Farka Toure & Toumani Diabate "Ali & Toumani" (World Circuit)
2005′s "In the Heart of the Moon" was a work of beautiful, pristine, timeless majesty and this second album of duets between the Malian masters, recorded in London as opposed to Bamako, is a deep, enriching and powerful conversation between two men who know when to pause and when to play. Sublime.
Penguin Prison "Something I'm Not" (Neon Gold)
A prime electropop cut from New Yorker Chris Glover. The more you hear it, the more you want to hear it.
Humanzi "Kingdom Of Ghosts" (Firstborn Is Dead)
Words one never expected to write: the new Humanzi album is a thing of thunderous intent and magical swagger. Gone are the ingredients which scuppered their debut, to be replaced by a lean album of raw power, dark corner and, most importantly of all, a bunch of bang-on tunes. Maybe all bands who record duff debuts should head to Berlin.
Arthur Russell "Love Is Overtaking Me" (Rough Trade)
I'm currently reading Tim Lawrence's thoroughly enjoyable "Hold On To Your Dreams" biography about the life and times and many, many creative twists of Arthur Russell and it's songs from this album, released in 2008 and featuring some of Russell's more folky/pop tunes, which keep coming to mind.
Various "Brownswood Bubblers Five" (Brownswood)
The latest check-your-head bubblers from Gilles Peterson's label, with cuts from Dam-Funk, Sa-Ra dude Shafiq Husayn, Trilogy's glorious torch song "Brother Don't Cry" and Electric Wire Hustle's anthemic "They Don't Want".
Keb Darge & Paul Weller "Lost & Found" (BBE)
Deep soul, blues and r'n'b as selected by Darge and Weller. Much rug-cutting over the last few weeks to Major Lance, The Brothers Of Soul, The Radiants and, of course, Big Mama Thornton.
Cathy Davey "Habit" (from forthcoming album)
What you'll be swooning to in the months ahead. A monster song with a heart of gold and a mind to mine the dark side.
Dark Room Notes/O Emperor "K9 Sessions" (K9 Sessions)
Three tracks apiece from both groups as recorded by Shane Cullen at K9 Studios for Cathal Funge's Icon show on Phantom FM. Radio sessions of this ilk give bands the opportunity to either put a new shape on the hits or, as here, try out new tunes for size. Dark Room Notes' "Wall Of Waves" has a magnificent electronic itch to it and is a great snapshot of where their new songs are at, while O Emperor's "Don't Mind Me" has the sort of the skyscraping melodies beneath its wings which the Waterford/Cork band seem to conjure up with effortless ease.
Raheem DeVaughn "I Don't Care" (Sony)
A taster for "The Love & War MasterPeace" from the former Tower Records clerk now sweeping all before him with soulful r'n'b. This year's Raphael Saadiq.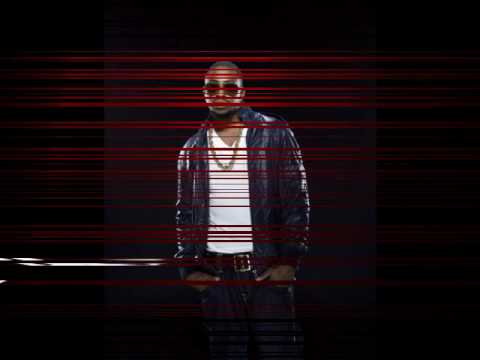 John Grant "Queen of Denmark" (Bella Union)
Forthcoming solo album from the former dude from The Czars featuring Grant in tandem with Midlake. Elegant and graceful folk and pop tunes topped with that swoonsome, rich, bittersweet voice. Like chocolate, but better.
Gil Scott-Heron "I'm New Here" (XL)
It may be only 28 minutes in length, but Gil Scott-Heron's comeback album is producing thrills you won't find on albums twice the length. Over Richard Russell's primal, sparse, eerie, raw backdrop, Scott-Heron lets fly with raw, powerful voodoo blues.