On The Record at Sonar
Much has changed at Sonar since the first time I found myself standing on that astroturf in the middle of Barcelona's CCCB/MACBA in June 1999 taking it all in. Back then, Sonar was something of a bit of a best …
Much has changed at Sonar since the first time I found myself standing on that astroturf in the middle of Barcelona's CCCB/MACBA in June 1999 taking it all in. Back then, Sonar was something of a bit of a best kept secret beyond Catalunya and wasn't attracting the kind of heat and traction which was to soon come its way. In fact, as I was reminded this year, myself and my two companions represented a very exotic breed that year: the first very pale Irish yahoos to find their way to Sonar. If only the poor Catalans had known then that we were actually the acceptable face of Irish yahoos…..

By 2002 or 2003, Sonar had established itself as the go-to place to hear and experience electronic music in the sun in Europe. A couple of years of quality bills and good times helped to spread the word, though there is a belief amongst some that Sonar has peaked, that it's not longer as good as it used to be, but that's a feeling common to long-running fests and events everywhere. This was Sonar's 16th run-out and, at this stage, every single strand of electronic music has had an outing, as the festival seeks to both catch new sounds as they crystalise or pay tribute to the old school.
Come June, thousands still roll up to Barcelona to take in the sights, enjoy the thrills and (inevitably) worship at the altar of Jeff Mills. The riutual remains more or less the same. By day, the action happens within the walls of the CCCB and MACBA, while a gigantic exhibition hall in the 'burbs provides the official site for raving at night.
In recent years, fringe club nights and beach parties have sprouted like mushrooms to cater for those who really don't really want to trek all the way out to a building better suited to showing off new tractors. As with fringe events worldwide, though, it's worth remembering that there actually wouldn't be a fringe without the main event to attract audiences to the city in the first place.
There were some interesting shapes to Sonar 2009. I'm sure the Primavera bookers were none too happy to see Sonar steal some of their thunder with a triple-whammy of Animal Collective, Fever Ray and Crystal Castles. But in a year when people are counting every cent, I'm sure the presence of these acts on the Saturday night bill would have persuaded many to cough up for a ticket.
Animal Collective's performance on the big stage was very much to the manor born. They opened with a trippy, glitchy version of "My Girls" and built a really confident, hugely psychedelic momentum from there. All lasers, constantly belching smoke machines and gothy, slo-mo, icy electronic pop-rubs, Fever Ray were magnificent, with every note from the album worth relishing. Crystal Castle's Alice Glass did a Wavves, throwing a strop and some punches at a security man. Yawn.
In terms of "new" sounds, there was a big showing for those producers finding interesting things to do in the space between hip-hop and electronics. I'm really digging Dorian Concept's "When Planet Explodes" album at the moment and his taut, exciting live set was a perfect teaser for where his head is at. Others from that school with no name (the post-FlyLo/HudMo?) who impressed included Onra (the Parisian kid with the jones for Bollywood and Vietnamese sound sources), Mike Slott (the Dublin-born fella who is one of the standouts on the All-City "7 x 7 Beat" compilation), Lukid (a set which was a bit like a tricked-out, wonky take on his "Foma" album) and Rustie (champion freak-outs from the youthful contender).
Then, there were the old-stagers enjoying another lease of life. I'm a huge fan of "Inspiration Information", the collaboration between Ethio-jazz grandmaster Mulatu Astatke and London funk-niks the Heliocentrics. Their live set initially suffered the slings and arrows of a blown bass amp and a dodgy pedal, but the band did bed down and dug out some slinky rhythms and mesmerising grooves. Close your eyes and you could well be back in one of Mulatu's Addis Ababa haunts.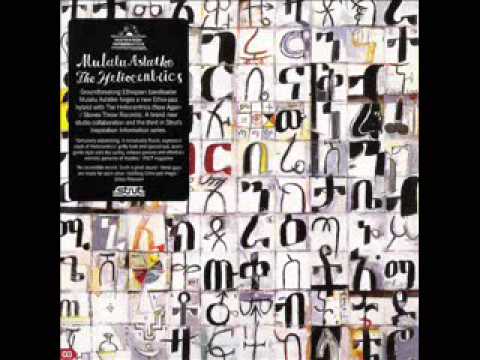 Close your eyes listening to Konono No 1 and you're likely to be transported to the mean streets of Kinshasa. The Congolese act bring another sort of fever to Barcelona in the shape of those gloriously warped and freaky thumb-pianos. They're the kind of thing you'll be hearing in your dreams for weeks to come. Every time those thumb-pianos kicked in, the room roared along.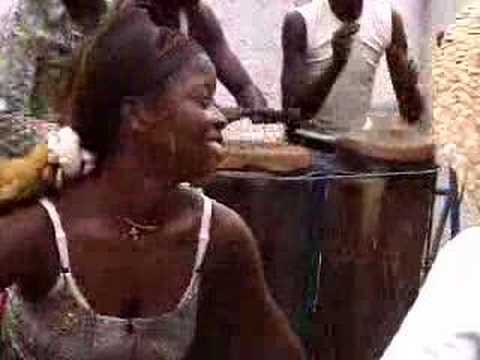 And then, there was Omar Souleyman, live and direct from Syria. It was the best Middle East rave you've probably never been to, Souleyman directing things on the mic as his musicians twiddled and turned the dials. Check out the "Highway to Hassake" album, the Sublime Frequences compilation culled for over 500 cassette releases, to get some Souleyman in your life.

Other highlights: Orbital proving that there is always a right time for tracks like "Chime", La Roux throwing down some very sprighly leftfield pop shapes, the bass-tastic brass of Bass Clef at full swing and the sight of Bomb Squad dude and Public Enemy co-founder Hank Shocklee beaming broadly as he rocked a tent with premier league dubstep. Now, if only Hank could persuade Chuck D to turn up the bass too…
(I was at Sonar to compile a special Red Bull Music Academy show for The Far Side on Phantom 105.2 which will be broadcast next Tuesday, June 30. Tune in then to hear interviews with Hank Shocklee, Mulatu Astatke, Malcom Catto from the Heliocentrics, Mike Slott, Dorian Concept and many more)