The randomiser says "Lenihan to consider snark levy on blog comments for December budget"
Electric Picnic launch tomorrow evening, people. You know the drill – drinks, minor local celebs, journalists looking for cocktail sausages, a man called Marmite looking over his shoulder, a press release with no typos, circus elephants, Lovely Girls, trumpets. Me, …
Electric Picnic launch tomorrow evening, people. You know the drill – drinks, minor local celebs, journalists looking for cocktail sausages, a man called Marmite looking over his shoulder, a press release with no typos, circus elephants, Lovely Girls, trumpets. Me, I'm strictly DDL (Don't Do Launches) but I kept hearing things all weekend and not just greyhound tips. Names. Acts. Legends. For instance, we heard the name of one act who thinks he's a legend (and he most certainly is not). There was also mention of an act who really is a legend (oh yes, he is). And an act who put on one of the best live shows we've ever seen (man, they were awesome). Plus an act who have just finished a sell-out Irish tour and have the biggest song on Irish radio right now (granted, the lead singer gave the game away at the end of their gig on Thursday night). Please note that On The Record does not accept any responsibility if any or none of the above appear on a list tomorrow night.
Hopefully, Two Door Cinema Club will be on that list. Love this tune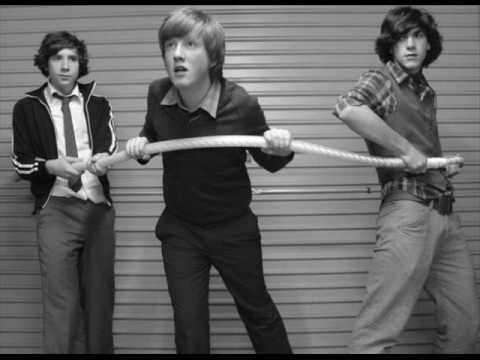 Old media redux: Zine Day takes place in the Bernard Shaw, Dublin next Saturday (April 18) from 1pm. The aim is to produce a zine from start to finish in one day. Will St Legar, Gareth Williamson (Play That Song I Like) and myself are the old dogs who will be doing some mentoring so if you want to contribute (or simply get high on the smell of PrittStick), please come along.
Where are my manners? There is yet another new blog on the Irish Times blogging block. The latest arrival is MiniByte, Ciara O'Brien's technology blog. Drop over and make her feel at home. More blogs warming up on the sideline.
This week, On The Record is (really, really, really) going to sign up to Twitter (maybe) just to follow Tim Westwood. Comedy gold, people.
Randy Cain, Delfonics' founder member, RIP
Record Store Day happens next Saturday (April 18) and a couple of independent Irish record shops are putting on in-stores and the like. In Dublin, you will find Jape and a load of other acts (list not to hand) playing live at Road Records, while Heathers, 202s, One Day International, Story of Hair and others play at Tower Records. In Mullingar, you'll find The Aftermath, Ever27, Innate, Arrow In The Sky, Not Men But Giants and others playing at E2. If there are other record shops around the country who have stuff going on as part of Record Store Day, please feel free to use the comments field below to do some plugging.
Bring out your jazzers! "Way Out West" is a 14-track compilation CD from the Improvised Music Company featuring new jazz from such talents as Mike Nielsen, Hugh Buckley, Trihornophone, Organics, Morla, Dorothy Murphy's Circleways, Francesco Turrisi Trio, Zoid, Metier and others. The CD will be give away free with the April issue of the Journal of Music. Alternatively, be one of the first 100 folks to show up to the "Way Out West" launch show at the Button Factory, Dublin on April 21 and you'll go home with a free CD. The show will feature sets from Metier, Francesco Turrisi Trio, Trihornophone, Dorothy Murphy's Circleways, Mike Nielsen and Organics.
Bandstand Busking is a new-ish thingy from the good folks at Ragged Words in which they take a band and a London bandstand, stick one on the other and film what happens. Actually, it's not so new because they've already filmed a ton of acts including Hauschka, Wildbirds and Peacedrums, The Hours, Speech Debelle (wearing a snazzy hat), Loney Dear and many more.
It's all go-go-go at the Oh Yeah music centre in Belfast. Aside from the Belfast Music Tour, which will put a bunch of folks on a bus and cart them around the city's musical must-see locations, and a brand new music exhibition debuting on April 22, they've also joined forces with the Strummerville charity to build two new rehearsal rooms at the centre. Oh Yeah and Strummerville start dancing on May 2 with a series of workshops and an evening gig featuring The Wild Wolves, Dan Smith, Panama Kings and Axis Of.
To end, some more Yeahs. I've been really digging "It's Blitz", the new album from the Yeah Yeah Yeahs, these past few weeks. In case you haven't heard it, check out Animal Collective's remix of "Zero" and here's a video of the band performing that same song and "Heads Will Roll" on Later last week.