SXSW Music 2009 – we're jamming
Another day, another tattoo. The sun is blazing down on Austin, the cops are getting itchy (c'mon guys, you know you are) and thousands of indie music fans are out there racing in the streets. First Bruce reference today. There …
Another day, another tattoo. The sun is blazing down on Austin, the cops are getting itchy (c'mon guys, you know you are) and thousands of indie music fans are out there racing in the streets. First Bruce reference today. There may be more.
While the number of official delegates is obviously down on previous years (and there certainly ain't a whole lot going on in the convention centre to bring in more of them – the panel topics forone seem to be the same as they were when I first came to SXSWin 2000), there seems to be a bigger number of Joe Indie Rock Fans out and about. They're here to check out the free shows by day and take their chances with what comes their way at night. Official badges may enjoy a freemium at night when you get first in the door, but there's still more going on than anyone can take in, regardless of the badge around their neck.
Yesterday's highlights? Here's three to get things rolling. The Hold Steady playing in a lean-to at the back of a pub, blasting out the giddiest 45 minutes of blue-collar rock'n'roll I've heard in yonks to an audience made up of dudes and dudesses who looked like they walked out of a Craig Finn song. A show to put a big broad smile on your gob. This band are flying on all cylinders at the moment.
Grizzly Bear playing in a church and putting some skin on the bones of songs from forthcoming you've-got-to-hear-this album "Veckatimest". Yep, they also played some of the classics – and that spooky version of "He Hit Me (And It Felt Like A Kiss)" is their classic of a classic – but it was the newer melodies and harmonies which promise to beget greater greatness.
Edward Sharpe & The Magnetic Zeroes doing the hippie shake. No, you probably haven't heard of them and what harm? A dozen freaks from Los Angeles who probably arrived in TX on a ramshackle vegetable oil-powered bus last used by The Merry Pranksters. A band who are totally out there – few have a backing singer who squirts essence at her fellow band members before they begin to play to ensure good vibes – but in a good way. Skyscraping tunes which burst into light at every possible moment.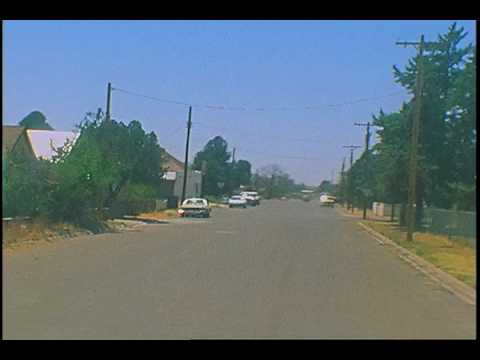 And the best of the rest? Music maestro please

Loch Lomond: if the world needs a new Port O'Brien, look no further. All fiddles a-fiddling and harmones a-twittering. Neat
New Villager: a big hit on this blog thanks to "Rich Doors" and going to be a big hit elsewhere too if they can keep up the quality of the thumping tunes heard today
J Tillman: Fleet Fox flying solo with songs which are robust and distinctive enough to cut their own dash.
Wavves: dude looks likes the infamous Pedro who is about to split Dublin and head for Canada. This dude makes a rattle like the most demented surf-punk ever to hit the waves. Scuzzy in a truly awesome way.
School of Seven Bells: one of my favourite all-time SXSW stumble-ons was Secret Machines, a band I ended up going to see because I thought their poster was brilliant. Ex-Secret Machine Ben Curtis has been joined by identical twins Alejandra and Claudia Deheza for this heavenly excursion into pristine pop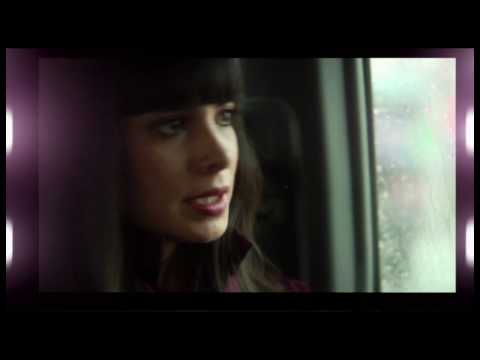 Dark Meat: holy fuck, what was that? Monster ensemble from Athens, Georgia making the kind of scuzzy, sleazy alternative hullabaloo which you could only get from a gang of honey-munching monsters who know that sonic showmanship is right next to godliness. Also get two bonus points for using a leaf-blower to blow coloured paper into the audience.
Dirty Projectors: played a ton of tunes from soon-come album "Bitte Orca" on Domino. Harmonies and melodies from the r'n'b playbook locked into place by pebbledash guitars and keyboards. Darn tooting intriguing.
Girls: a tip from a reader of this blog and thank you very much to Fiona for that. Four-piece from San Francisco playing stuttering, jittering, slacking indie-rock which threatens to fall apart, but always maintains its balance. One truly awesome tune called "Lust for Life" to take away with us.
Rural Alberta Advantage: yep, they're Canucks. Hugely playful mix of vocal squalls and tricked-out beats like folky farmers discovering minimal disco. For once, one plus one equalled 11.
The Soft Pack: a band formerly known as The Muslims who play as if their life and lift back home depend on it. And boy, that power-pop punk jangle as on "Parasites" and "Nightlife" slays 'em.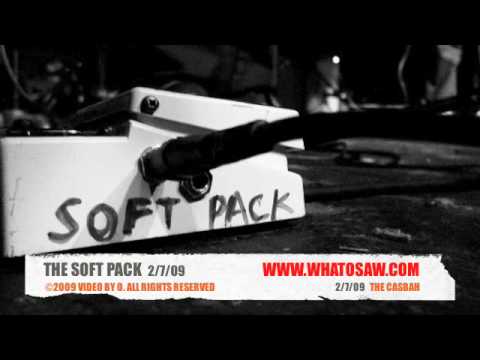 Tweak Bird: another tip (big up Nathan), another winner. Two dudes reworking the punk-rock arty blues with gritty, headsdownnononsense intent. Drummer and guitarist. Drummer also has a gong. Guitarist also has, uhm, a check shirt. On the edge where metal, prog and punk meet up for a echilada mole.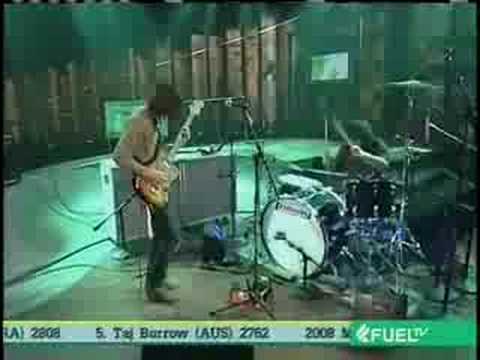 Telepathe: "Chome's On It" is the marker for a set of similarly smart electronic-pop coming from the Brookyln duo's collective subsconsciousness. They really are too cool for school and that's fine with us.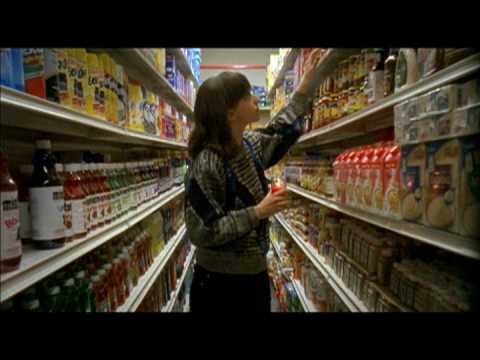 Abe Vigoda: I loved their "Skeleton" album from last year and, after finally seeing them live, will go back and love it even more. Full-frontal jerky punk-rock with odd bits here and there to keep you on your toes.
Langhorne Slim: dude rips it up with the sort of ballsy folksy pop you'd travel many a long day through the badlands to find. His album from last year "Langhorne Slim and the War Eagles" is the one to get cosy with if you're curious for more of this sound with ants in its pants.