The randomiser says "snark!"
A few flurries of aul' snow KO'd the first meeting of musical greats keen to get their share of the digital pie. A pity because On The Record is extremely keen to hear all about the Featured Artists Coalition and …
A few flurries of aul' snow KO'd the first meeting of musical greats keen to get their share of the digital pie. A pity because On The Record is extremely keen to hear all about the Featured Artists Coalition and their merry men. Lovin' this quote from Billy "Buddy, can you spare a dime?" Bragg about social media: "everybody's making a shitload of money except us."
Doom and gloom in the record industry? No-one has obviously told Indiecater Records who continue to fight the good fight and release some decent tunes inbetween throwing punches. Their latest one is the first of four EPs from Idaho band The Very Most. Get a free taste of the action in the shape of "April Is the Kindest Month" here
Snobs in Dublin 4? Who knew? Can't wait for the next garden fete on Shrewsbury Road.
TMI! Erykah Badu and Jay Electronica announce the birth of their baby via Twitter. And not just the announcement either, as Pitchfork report in great detail before concluding: "this has to be the weirdest leap any major artist has ever taken into the post-everything Web 2.0 universe. The sense of mystery and remove that great artists once projected has now given way to this rampant, almost pathological oversharing, and now pretty much anyone with an internet connection can learn about every squishy moment of Erykah Badu's labor. Maybe it's time for the artists of the world to get off the damn computer."
Prince takes a page from Dylan Haskins' playbook and puts on a gig in his gaff. Obviously, he must be still having Croker issues. Dude needs to have a word with Mundy and Sharon Shannon. The LA Times, natch, were present and correct when the Prince housequake was going down.
Long Tail evangelist Chris Anderson puts the case for giving it all away. Well, he would, wouldn't he, seeing as he has a new book about free-conomics coming out in a couple of months.
It's not just Baile Atha Cliath that is seeing high ticket sales leading to low turnouts. Greg Kot reports from the Windy City on how some acts are finding out the hard way. He notes a Neil Young gig where Shakey's $250 plus service fees wallet-grab led to a half-empty arena.
Win! From Slate magazine, Ron Rosenbaum gives Billy Joel one hell of a kicking. Choice quote? "He thinks people can't stand him because he dresses wrong or doesn't look right. Billy Joel, they can't stand you because of your music; because of your stupid, smug attitude; because of the way you ripped off your betters to produce music that rarely reaches the level even of mediocrity. You could dress completely au courant and people would still loathe your lame lyrics."
The more I listen to the new Fever Ray album, the more I find to love, especially lines like "we talk about love/We talk about dishwasher tablets". Here's the video for "If I Had A Heart"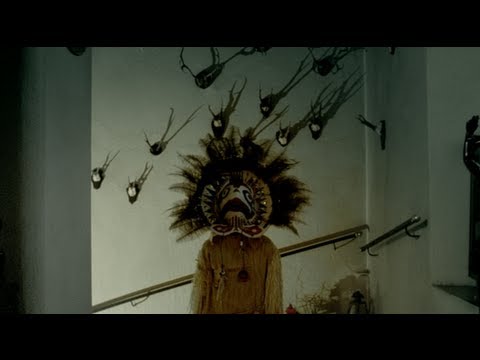 Finally, heeeeeeere's Bruce giving it large at the Superbowl (part one and part two)