The first randomiser of the year of the Ox
The best smackdown yet for the kind of nonsensical begobery which has produced tripe like "There's No-One As Irish as Barack Obama"? That would be Fintan O'Toole's excellent piece in Saturday's paper on why this particular play in the endless, …
The best smackdown yet for the kind of nonsensical begobery which has produced tripe like "There's No-One As Irish as Barack Obama"? That would be Fintan O'Toole's excellent piece in Saturday's paper on why this particular play in the endless, tiresome game of claiming everyone as Irish deserves a red card.
I feel some readers are about to do that "I don't know who Chris Brown is" dance all over again. Per Forbes magazine, Taylor Swift was the top-selling artist in 2008. Further proof that niche is the new mainstream.
It may be time for Scary Eire to revamp "Dole Q" for the 21st century. You know things are getting bad when you have pieces here, there and everywhere about people signing on for the first time.
Really like "Traffic Music" from Icelandic band Hjaltalin who were just mighty at Eurosonic the other week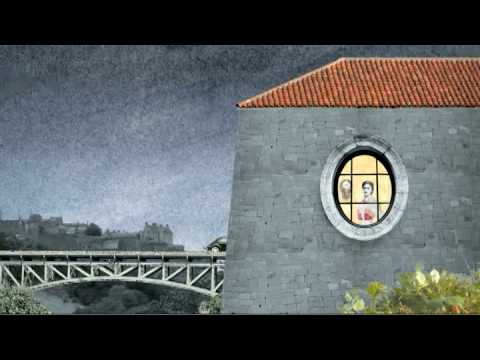 The pazz and jop writers have spoken. Per Village Voice's annual wrap of what the critics thought, TV On The Radio's "Dear Science" was the best album of 2008 – M.I.A.'s "Paper Planes" got the best single nod.
Our thread on the closure of Road Records continues to bring in interesting contributions, thoughtful comments, insightful debunks and paranoid allegations.
A night at the flicks (1): Frost/Nixon is a high stakes set-piece interview recast as a boxing match. In the red corner, the TV presenter as challenger, hoping this clash will bring gravitas as well as box-office gold. In the blue corner, the ex-prez as champion, looking for redemption and easy pickings. Top-notch acting (especially Frank Langella, who even gets Nixon's jowls down pat, and all the support cast) and excellent pacing. Hey, maybe some film director could shoot an encounter with Lou Reed like that. Or just even shoot Lou Reed.
Anyone else jumping up and down about Damages? That's the new TV-on-DVD addiction round at On The Record's gaff. It's an excellent tale of double-crossing, treble-crossing and quadruple-crossing (not to mention plot twists which you just never see coming) as a big ol' class action has a lot of attorneys running around trying to work out what is going on. As much as Glenn Close is excellent as the legal eagle bitch from hell (she's even terrifying when she's just smiling at people), it's the casting of Ted "Cheers" Danson as the baddie which is the really inspired move here. Season two has just kicked off on RTE so get with Season One on DVD pronto.
A night at the flicks (2): Milk. Superb performance from Sean Penn as Harvey Milk, the San Francisco community activist who became the city's first openly gay elected rep. Aside from getting Penn to give the performance of a lifetime, director Gus Van Sant also deserves applause for a fantastic celebration of San Fran in full bloom in the 1970s. A couple of quibbles aside – for instance, the reasons why fellow council rep Dan Smith felt compelled to shoot Milk in the end remain a bit of a mystery, though Josh Brolin does play up the character's broodiness well – Milk is a fine charmer.
The soundtrack to the weekend? Ah, c'mon, you have to ask? That would be "Working On A Dream", the new album from Bruce Springsteen. Really like Kitty Empire's description of it as "a record with a big doggy grin on its face".
And finally, here's the awesome video from the Wachowski brothers for "Epilepsy Is Dancing" from Antony & The Johnsons