Spot Festival in Denmark – the round-up
Sweeping generalisation one: most Danish bands feature at least six or seven members. Seriously, it's like they went down to the Band Shop and said "supersize us please". Maybe there's something about it in the Lisbon Treaty. I mean, it …
Sweeping generalisation one: most Danish bands feature at least six or seven members. Seriously, it's like they went down to the Band Shop and said "supersize us please". Maybe there's something about it in the Lisbon Treaty. I mean, it covers everything else, right?
The new Alphabeat? That may well be Dúné, a big bunch (yep, sweeping generalisation one applies here, there were seven of them onstage) of kids playing high-energy punky, metally, ravey pop. A packed tent screamed and screamed and then screamed some more at these under-age rascals. The only people not screaming were horrified twentysomething hipsters looking askance at what was happening. Yes dudes, they're younger and better than you.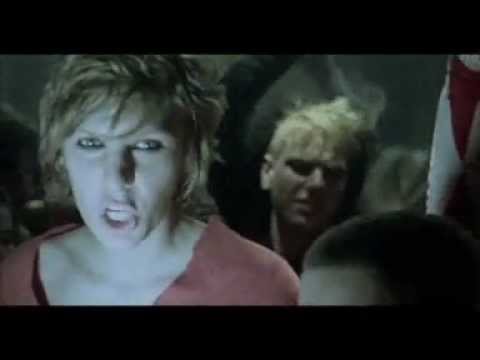 But there were younger acts at Spot. On the Friday afternoon, there was consternation in the corrider as people jostled with security to get into one heaving room. I thought it would come to fisticuffs at one stage. Inside, you had to push your way to the very front to see what was going on. Behold Electrojuice, one 14 year old and one 15 year old armed with an iBook and a mixer pumping out evil bass-tastic electro with all manner of twists and turns to it. It was the kind of thing you could imagine wowing the hordes at Sonar some summer. Delightful
Other acts who made me nod my head over the weekend included The Radio Dept (a lush Swedish version of New Order before they became bloated and boring), Hymns From Nineveh (like Bon Iver, Jonas Peterson abandoned the big city for a cellar in the countryside to write his tunes), Atoi (freak-folk abandonment with kooky bits and pieces, including a weird-as-they-come remix/reworking of Bjork's "Army Of Me), Jong Pang (Abders Rhedin puts together another big bloody band to play extra-terrestrial Broken Social Scene pop), Monkey Cup Dress (see video for "Honolulu" below) and Snoleoparden (former Ravi Shankar student turns into Nordic Panda Bear dude).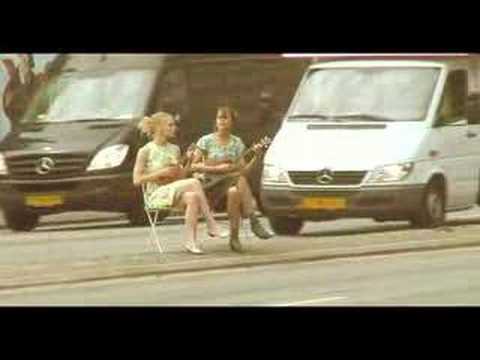 Sweeping generalisation two: every Danish band seems to feature a female cello player. Like sweeping generalisation one, you can probably chalk this down to the Danish educational system and the fact that students seem to take the idea of making and playing music very seriously.
If you think the Irish government is taking its time to pony up cash for rock and pop ventures, remember that it took 25 years for the Danish government to see the light and begin to fund ventures like Spot and the Rosa international music office. That was one of many interesting nuggets of info discovered at Saturday morning's speed dating session where Danish and international delegates had 10 minutes to pick each other's brains.
Sweeping generalisation three: the Danish music industry is peopled by some very smart cookies with some smashing ideas. While Denmark may be a bit like Ireland (not only did we both join the EU on the same day but we share have a fondness for dairy products and Friesian heifers), its music industry is far more advanced with dozens and dozens of thriving, ambitious, professional, forward-looking labels, management companies, publishing companies and business which do all of the above and a whole lot more beside. And they also network like it's going of fashion. As we see again and again, the Irish just don't do the network thing very well or even at all.
Oh and the city of Arhus is gorgeous. Well worth a visit. Especially the beach. But probably not at 4.30am.