Most Serene Republic competition
Canucks The Most Serene Republic are in Ireland this week and play shows in Dublin (Whelan's, Wednesday), Galway (Roisin Dubh, Thursday) and Cork (Cyprus Avenue Friday) Thanks to Aiken Promotions, we have a pair of tickets to give away for …
Canucks The Most Serene Republic are in Ireland this week and play shows in Dublin (Whelan's, Wednesday), Galway (Roisin Dubh, Thursday) and Cork (Cyprus Avenue Friday)
Thanks to Aiken Promotions, we have a pair of tickets to give away for each show in our dastardly competition.
As all you bright and well-connected On The Record readers know, the Stanley Cup play-offs are underway at the moment and the Detroit Redwings slaughtered the Pittsburgh Penguins 4-0 in Game One on Saturday night…. You did know that, right? Hold on, you did realise that ice-hockey's premier mash-up was on at the moment? No?
Well… Whatever, all you have to do is study the following clips of ice-hockey action (warning: one of them is X-rated) and imagine what RTE football pundits Eamon Dunphy, Liam Brady, Johnny Giles and, sure why not, Bill O'Herlihy would have to say about them. That's right, Jim has fixed it, you are the pundits. Remember to tell me which show (Dublin, Galway or Cork) you'd like to go to see. Entries close noon Wednesday and the wittiest ones win.
Goal!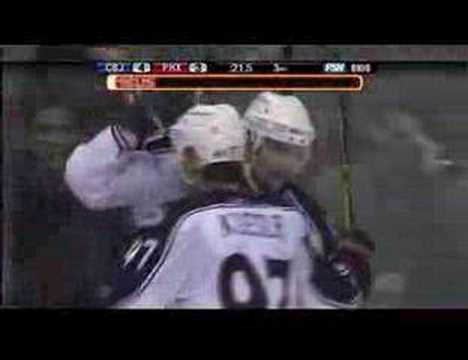 Handbags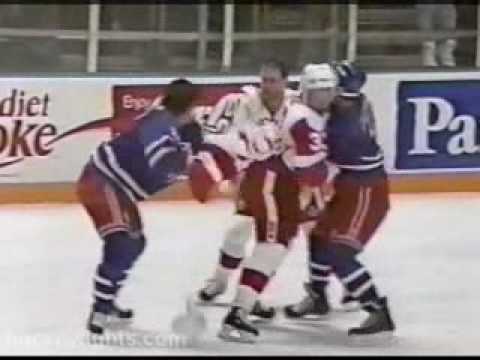 Ouch!
And here are the band in action. I'm assuming they're ice-hockey fans