SXSW 2008 – Saturday night fever
Band Of The Day They are called White Shoes & The Couples Company. I think I was in love with them the first time I even heard the name. They're from Jakarta, Indonesia – like, how many indie bands making …
Band Of The Day
They are called White Shoes & The Couples Company. I think I was in love with them the first time I even heard the name. They're from Jakarta, Indonesia – like, how many indie bands making their own back-to-the-future sounds do you know from downtown Jakarta? I mean, c'mon. A breath of fresh air on the last night of SXSW 2008, White Shoes (lots of bands with 'white' in their name this year – hey, it's a trend) came onstage and we all start swooning with delight. At this stage of the game – they're band number 80something for me – it's becoming a blur and the bands are starting to sound the same. Or, like, that awful, terrible, ridiculous, pointless band who played just before White Shoes, sounding like The Blizzards fronted by Paddy Casey playing the greatest hit of The Coronas. Yeah, that bad.
Then, White Shoes appear and, you know what, they deserve a new paragraph of their own. On a new page

A bunch of happy-as-you like kids playing sunnysideup pop with lots of glammy straight-no-chaser oohs and aahs, the band exude charm and gumption and sass. You know right away – and oh boy, she knows it too – that their lead singer is a star. Aprilia Apsar pouts and smiles and points her fingers a lot like all stars do. She also does a spot of singing. Then, the drummer gets in on the act, playing a wicked drum solo and ending by juggling his drumsticks. You have to smile. The music too is quite wonderful – all retro-facing, darling, old-fashioned songs to learn and sing. Put on your White Shoes today. Electric Picnic bookers, get booking.
More Bands I Remember From The Last Day & Night of SXSW 2008
Health. Back in 1920, a young music writer called Jimmy Joyce took a whole load of mushrooms before reviewing Health for his Ulysses-Sounds-awesome blog. Here's what he had to say about them then: "Way to catch rattlesnakes. Night Michel Gunn gave us the box. Tuning up. Tootling. Brasses braying asses through uptrunks. Doublebasses helpless, gashes in their sides. Woodwinds mooing cows. Semigrand open crocodile music hath jaws. Woodwind like Goodwin's name". And people thinking writing about music is like dancing about architecture? Tsk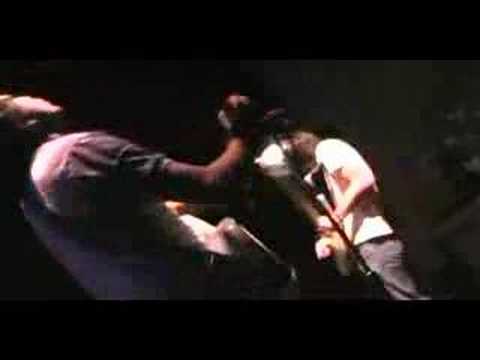 Cathy Davey. This was Cathy Davey's garlic gig. The room, the day-stage at the convention centre, stunk of garlic from whatever they were cooking in the canteen. But it would take more than garlic (or big wooden crosses) to stop her these days. Is this really the same singer who suffered from nerves when it came to live gigs a while ago? Another "tsk" goes in here. Fabulous. As pop as she wants to be and as tough as she can be.
Liam Finn. Son of the Finn of the Crowded House. Playing his last gig at SXSW and he decides to have fun. Psychedelic jam-band-orama with more than a hint of super-friendly popness that comes from the Da. His new album might well be your spring surprise
Kimya Dawson. Away, away, away from the madness of Sixth Street. Away to Waterloo Park, where the free Mess With Texas all-day jamboree is going down. Hundreds of people, three stages, lots of good vibes, lots of open bars, lots of food and two security men. Imagine that in Baile Atha Cliath, eh? Dawson spins his folky, child-like tales and you listen to every word. Juno means she's a bit of a frightened rabbit in the sunny glare but she, and those songs, can handle it.
Santogold. Santi White has the power. The girl from Philly is the new Grace Jones, bombing out tunes loaded with bass and topped with hooks. She's going to be called the new M.I.A. for a while but we dig her S1W-style accomplices and her super-assured strut.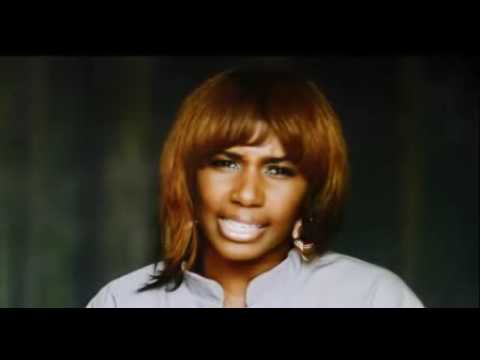 Mika Miko. Five kids from California making the kind of racket The Ramones would make if they had hung out in CA instead of NY.