SXSW 2008 – the report from Wednesday
Band of the Day. They're called White Denim and they sound so swell that you'll smile the minute you hear them. In fact, they sounded so good I went to see them twice yesterday afternoon. Led by James Petralli, a …
Band of the Day.
They're called White Denim and they sound so swell that you'll smile the minute you hear them. In fact, they sounded so good I went to see them twice yesterday afternoon. Led by James Petralli, a would-be baseball pro who decided his real mission in life was to be a singer channelling the spirit of James Brown at the Apollo, and featuring a bass player who looks like he has yet to start shaving and starring a drummer who messes with that kit like he's just found it for the first time, White Denim kick your ass with garage ramalama, sleazy, funky soulful licks and sheer raw power. You're going to love them.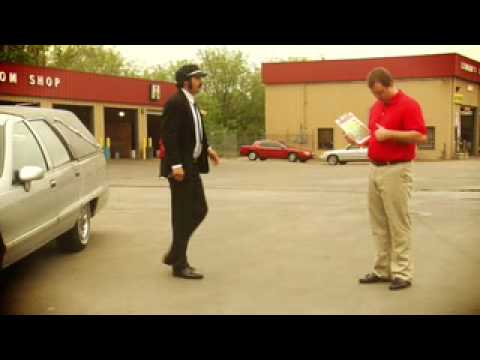 Second Best Band of the Day. So Good, In Fact, You'll Go See Them Again
Times New Viking. Short, spikey tunes brimful of distortion and charm. They're from Columbus, Ohio but don't hold that against them. They have a lot of Spaceman 3 in their record collections, I reckon.
Other Good Stuff
Bob Lind. What do you mean you don't know Bob Lind? Richard Hawley fans, Bob Lind is the guy that Hawley nicked all his licks (and threads) from, especially his "Since There Were Circles" album. Hes written songs which have been covered by everyone from The Four Tops to Glen Campbell. He played at midnight last night on the 18th floor of a hotel to a couple of dozen people and it was utterly compelling, especially the between song banter. Fans of Sixties folk-rock, check him out.
White Williams. His "Smoke" album is the business, but his live show in a wee pokey bar way out in the badlands of east Austin was deliriously good. Only known example of a natural fusion between palm wine music and slow-mo Dan Deacon-like 'lectronics. Or else someone spiked our tacos.
Bon Iver. Hush, children, hush, master at work. Apparently, Justin Vernon wrote all the spooked-out country-noir tunes on the "For Emma, Forever Ago" album during a three month spell in a cabin in out-there Wisconsin. More people should do the same thing. Awesome, atmospheric and spell-binding performance which made you move closer to the stage. People compare Vernon's Bon Iver work to Iron & Wine but this is way better.
Why? Delicious mumblathon horizontal hip-hop from the Why? gang as the Anticon vibe goes downtown and pulls some chicks and then gets dumped at 3am in an all-night diner miles from anywhere.
Panther. Two dudes from Portland, Oregon making a big funky racket. All the stoned jams from their "14 Kt God" album with added panache.
Ra Ra Riot. They would be the best band in the world ever if Arcade Fire didn't exist. Still, a pleasant, youthful blur with demonic fiddles and cellos.
The Kills. Yeah, Alison from The Kills is the coolest singer in rawk right now. Like, you need me to elaborate on this?
Yacht. Turning that "I Believe in You, Your Magic Is Real" album into the most fun you can have at a live show unless you're an Everton fan who's just heard the result from the Fiorentina game.
Silje Nes. My night ended with this lass from Bergen, Norway and her drumming foil playing tunes from the fantastic "Ame's Room" album. Bliss