Border Lives seeks stories from Irish abroad
Project is documenting the stories of people living in Border regions during the Troubles
Sarah Bryden
For the past 18 months I have been working with a team on a unique video storytelling project called Border Lives. Based in Omagh, Co Tyrone, the mission of our project is to ensure the stories and experiences of those living in the Border region during the Northern Ireland conflict are captured and shared in innovative ways that are accessible to audiences locally, regionally and internationally.
Over the last 12 months we have created six short films gathering a breadth of perspectives of everyday life during the Troubles, which were screened in various locations around the Border last month.
Now our team has launched an international social media campaign inviting people who once lived on the border between Northern Ireland and the Republic but are now based abroad to tell us their stories.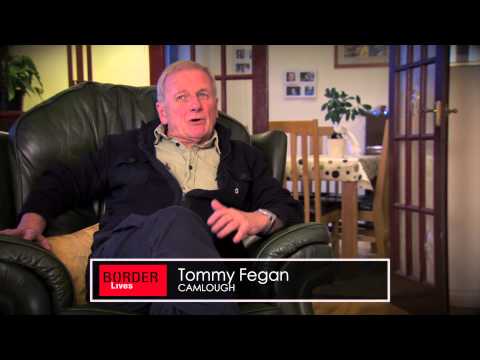 We want to encourage the diaspora to tell their own Border Lives stories by sharing memories and experiences and detailing how life has changed since moving away.
One example of a story we have received is from Kelleyanne Ross:
"I remember weekly visits to Newry with my family. My Dad was in the Irish army at the time and at that time he had to get permission to go up the north. The army used to let us past. They would open the window to see six of us kids in the back seat (probably going mad). My Mam would always say 'you don't want take one of these kids away?' They would laugh and just let us past.
"Once just after we were just past we heard two gunshots and the two British soldiers were shot. Another time there was a checkpoint somewhere. My Dad being in the army sensed something wasn't right so turned around and took another route home, and when we got to Dundalk he went to the barracks and informed them of what he seen. Anyway a couple of weeks later a man came up to me and Mam in Crazy Prices store and threatened to kill her in the shop.
"Basically my Dad's senses were right when he saw that checkpoint and it wasn't actually British soldiers, it was men dressed as soldiers and they had recognised my Mam's face from turning around. They threatened her to keep her mouth shut. Mostly though I remember Mam making us pretend you were asleep when coming home, as you couldn't really take much home it was silly things like cans of mineral well that's what they said. It was probably beer and you weren't really allowed to take a lot home so we would be sitting on top of the them pretending to be asleep so they would just let us past."
Our team has designed a special Facebook app for people living abroad to use to share their stories with us, and we are also inviting them to use the hashtag #BorderLives to tell their stories on Facebook and Twitter. You can also email your stories to me at s.bryden@tyronedonegalpartenrship.org.
All stories and content sent to us will be reviewed by the Border Lives team and those we choose for publication will be shared on our website, social media sites and even showcased at a major project presentation of the Border Lives Project in Stormont on September 30th.
Your memories, anecdotes and stories can be funny, sad, motivating, emotional or inspiring; you can also share photographs or videos, all of which will add to our campaign.
For more information, email s.bryden@tyronedonegalpartenrship.org or visit our website at borderlives.eu.
Sarah Bryden is social media officer for Border Lives. The project is run by Tyrone Donegal Partnership and funded by the European Union's PEACE III Programme, managed for the Special EU Programmes Body by Pobal.