Our parades in… Australia
Recently arrived Irish help make St Patrick's Day events Down Under among the biggest in the world
With so many newly arrived Irish joining well-established communities in Australia in recent years, the St Patrick's Day celebrations have been reinvigorated, morphing into annual festivals and family events. Here, president of the Perth parade Karen Hennessy and president of the Sydney parade John Roper share their plans:
Karen Hennessy, Perth: St Patricks Day celebrations this year in Western Australia have turned into a week-long festival of community spirit, bringing all community groups together under one banner or shamrock.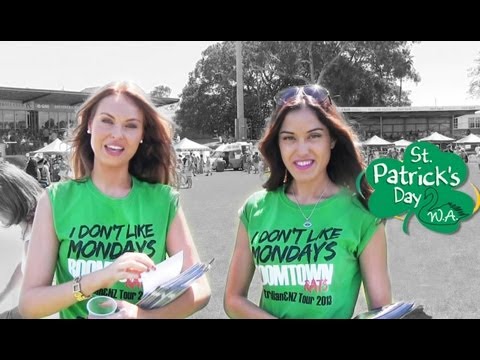 To provide an alternative for families who didn't want to bring their kids to the pub on St Patrick's Day, the Irish Families in Perth social network organised a meet up in Whiteman Park in 2012, with a barbecue, Irish music and activities for the children. From there, the idea formed to restart the parade, which had stopped four years previously.
After founding a St Patrick's Day committee last year, I felt it was important to celebrate our heritage with our new Perth family. It was a huge success, with more than 30 groups participating, including floats, marching bands, GAA clubs, and local businesses with Irish connections.
We are not hosting a parade just for the Irish community, we are holding this event to say thank you to this beautiful land. Perth has given us great opportunities and what better way to give thanks than on our Irish national holiday.
In the lead up to the big day, Irish events will be happening all over Perth with proceeds from these events assisting the St Patrick's Festival WA and its associated charity The Claddagh Association, a voluntary not-for-profit organisation which has assisted Irish people in Western Australia in times of crisis since 1997.
The parade itself will be bigger, brighter and louder than 2013, kicking off at 10am on March 16th. 500 patricpants will be led by our New honury consulate and watched by an enthuastic green crowd. The weather forcast is sunny and 29 degrees the perfect place for a party in Perth. stpatricksfestivalwa.com
John Roper, Sydney: The Sydney St Patrick's Day Parade & Family Day is the one of the oldest St Patrick's Day parades in the world. Celebrations have taken place in the city since 1810, when governor Lachlan Macquarie declared an official day of celebration for the Irish and those of Irish heritage. More than 200 years later, we are still celebrating with an annual street parade and family day on the third Sunday of March.
The Sydney St Patrick's Day Parade & Family Day is the fourth largest in the world after New York, Dublin and Boston, and it's the only St Patrick's Day event in the world this size that is 100 per cent organised and funded by the Irish community.
Along with the usual array of fabulous floats, marching bands and walking groups, this year the parade will also celebrate the 1000-year anniversary of the Battle of Clontarf. To that end, two fighting societies, Danelaw and Vanguard, will be re-enact Brian Boru's victorious routing of Viking warriors down the streets of Sydney's CBD.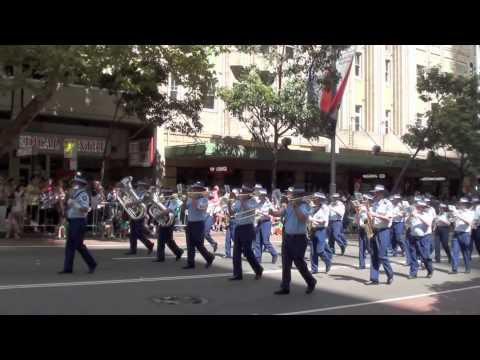 The Sydney St Patrick's Day Parade & Family Day has a broad range of activities for the young and the young at heart. Irish festivities take over the lush surroundings of Sydney's Hyde Park for a day, where spectators can enjoy a range of traditional and modern Irish music performed from the main stage.
As a community-funded event, the Irish community in Sydney is very proud and protective of its parade and family day. While it has had its ups and downs over the year, the past decade has seen the parade go from strength to strength. I am fortunate that I've inherited a parade that is healthy, hearty and one of the must-see events in the city.
I decided to put my hand up to take on the president's role after the previous committee stood down after five years in their positions. Along with my new young committee, this marks something of a generational change for the event. I felt the parade was in need of a facelift and my plan is to not only ensure the Sydney St Patrick's Day Parade remains the preeminent parade in the country, but it is an event that people from all over Australia, as well as from overseas, come to this great city of ours to celebrate every year. stpatricksday.org.au
The Queensland Irish Festival began on Sunday and runs until next Monday, March 17th. The parade takes place through the streets of Brisbane on Saturday. See brisbaneirishfestival.com.au. Adelaide will also host a parade on Saturday, with other Irish-themed events taking place throughout the week. See irishclub.org.au
Are you planning a celebration or parade for St Patrick's Day abroad? Tell us about it by emailing emigration@irishtimes.com.