Outdated perceptions: is emigration always a 'tragedy'?
Challenging conceptions of emigrants as victims, voting rights for Irish abroad, and other stories you may have missed
In today's newspaper, Jennifer O'Connell writes from her temporary home in Sydney about the Irish immigrants she has recently met who are happy to be there, and don't see themselves as "victims". Do you agree with what she has to say? You can leave a comment in the section below her article, where the debate about voluntary vs involuntary migration is heating up.
On a related topic, Ronan McGreevy reported on Monday about recently published research by Trinity College Dublin which described the perception of emigration as a permanent move abroad as "outdated". The study of Irish graduates and Polish immigrants in Ireland found both groups were highly mobile and move back and forth a lot between their home countries and abroad. Read more about the research findings here.
Other emigration bits and bobs from the last few days:
Mark Hennessy reported last week on a meeting of emigrants' groups in the UK to discuss voting rights for the Irish abroad in presidential elections, which is the topic to be debated at the next meeting of the Constitutional Convention at the end of this month.
Paddy O'Gorman spoke with people preparing to emigrate on the Today programme on Radio One this morning. Listen back here.
TG4′s new chat show Róisín started on Monday with a discussion about "emigration in 2013″. Host Róisín O'Hara was joined in studio by two parents whose son had recently moved to Australia, and by a woman who has just returned from Perth for her family to meet her daughter for the first time. Watch the full episode here. There will be regular contributions from other emigrants via Skype throughout the series. The Latchikos, who travel regularly between Ireland and Sydney, performed 'Bondi Junction' on the show.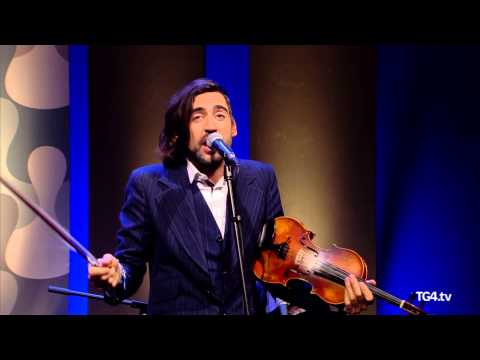 RTE Radio's Doc on One on Saturday was Peter Daly – Good Cop/Bad Cop, the story of an 80-year-old Donegal man who's tainted NYPD career led to a 10 year jail sentence for  a 100kg drug bust in 1970s New York, a "unique tale of emigration, corruption, intrigue, regret and loyalty". Listen or download the podcast here.