'We need to support those who leave'
A survey of young emigrants to Canada and the UK found the experience was largely positive
Ciara Kenny
In central London last summer, a nurse, journalist, business graduate, beautician, construction worker, architect and medical student gathered in a circle at the office of the Federation of Irish Societies to talk about jobs, relationships, personal finances and homesickness. They had not met before, but they had several things in common; all were Irish, under 25, and had left home in the past two years in search of better opportunities across the water.
"We all know youth emigration has become a huge issue in Ireland," says Marie-Claire McAleer, senior research and policy officer with the National Youth Council of Ireland (NYCI), who chaired the discussion. "The Central Statistics Office provides us with estimated numbers, but we have no record of the reasons people have for leaving, their experiences once they go, what challenges they encounter, how they transition, what supports would have made their emigration easier, and what advice they might have for other young people considering emigrating."
The London meeting was the first of a series of focus groups in the UK and Canada organised by NYCI last year in an effort to find answers to some of these questions, and explore the impact of emigration on those who have recently moved away. The findings, published in an NYCI report yesterday, make for interesting reading.
The experience of moving to another country was described as an enriching and positive one by the majority of young people who participated. Most said they had left Ireland by choice, but that their decision had been motivated primarily by the lack of opportunities for them in Ireland.
"Some… were really excited to go, while others said they hadn't really wanted to emigrate but had to. Having trained as solicitors or engineers but not being able to find work was making them depressed. But even those people said the experience has been the making of them," McAleer says.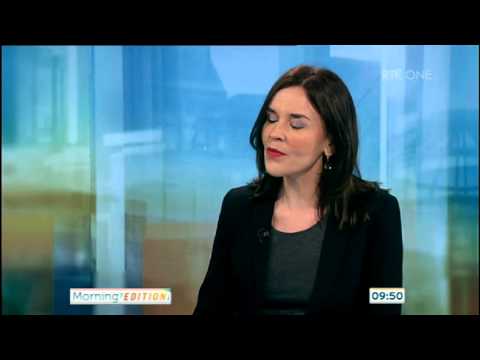 The London group spoke positively about the cultural diversity, an active social scene, good career prospects and the opportunity to see and do new things in the UK, while the Canadian cohort praised the outdoors lifestyle, good weather and the large population of young Irish people, which made making new friends easier.
Despite the benefits, they missed simple things from home. The silence of country life, playing golf and driving a car were mentioned, and among the long list of Irish tastes they longed for were Tayto crisps, brown scones, Sunday dinners, Guinness and "proper chocolate". Some in the Canada group said they missed the freedom of travel in Ireland, as even a trip between cities in Canada could take hours on a plane.
Social life
"The ones in the UK, although closer to home, were not saved from homesickness," McAleer says. "They still missed the people, the craic, and the Irish sense of humour, and many mentioned how affected they were by the impact . . . on parents and siblings."
Some had been surprised at how hard it was to say goodbye to friends and family, while others experienced more difficulty settling than they expected, or became homesick or lonely at other times since. "They all encountered challenges, whether they left by choice or not," McAleer says.
Participants in both the UK and Canada relied heavily on Irish support systems and social networks to make friends and career connections. GAA clubs, the London Irish Centre, the Irish Canadian Immigration Centre in Toronto and local branches of the Irish chambers of commerce were commonly cited as having played an important role in helping them to settle and meet new people, especially in the first few months. One young man said if he needed assistance in London, he would contact the GAA first rather than the Irish embassy.
Jobs
While some of those travelling to Canada had researched the jobs market in advance and were well prepared, others were taken by surprise by the differences between the Irish and Canadian systems, and were left feeling "bewildered", "frustrated" and "disheartened".
"Many thought they would be able to walk straight into a job, but the reality was quite different," McAleer says. "Even though there was work available, it took eight weeks or longer to secure a position. Networking is much more important there than in Ireland too, and they all agreed that you have to be tenacious, almost aggressive, about chasing up a job."
For certain occupations, such as engineering or occupational therapy, candidates need to get their Irish qualifications accredited in Canada and some may need to do more studying or sit exams. "This is costly and can take months. Many weren't aware of this, and had to take jobs in bars or restaurants to get by," McAleer says.
Finances
For all respondents, in both the UK and Canada, funding was the biggest obstacle. Financing the move abroad, and visas for Canada, required a lot of saving in advance, which was particularly difficult for those who were unemployed. Supporting themselves financially while waiting to find work and be paid abroad was compounded by the expense of a first month's rent and a deposit on a place to live. Many had to rely on parents to fund them for the first few months.
"Many of them said that without the support of their parents, emigration wouldn't have been an option. You need a significant financial reserve to get by in another country until you find a job," McAleer says.
The lack of a credit history in the UK was another challenge, which had caused difficulties for people in the London group when opening a bank account, renting a home or getting a mobile-phone contract.

Future
Despite the challenges, the young emigrants who participated had a "very positive outlook on life and the situation they were in", McAleer says.
"Overall, they showed an overwhelming determination to succeed in their new lives. There is a pervasive negativity around the issue of emigration, but on the whole, the experiences of these young people had been very positive," McAleer says.
Some spoke about the initial anger at feeling forced out of their own country because of a lack of opportunities, but said those negative feelings had subsided once they settled into their lives abroad.
Several participants said that, while they were enthusiastic about the opportunity to travel and work abroad while they were young, they would be angry if the economy didn't improve enough to offer them the chance to live in Ireland again.
Opinions were mixed as to whether or not they would return to live in Ireland in the long term. For some, emigration was a temporary solution and they hoped to move back if the economy improved, while others said it would depend on the job they had, their social life or whether they were in a relationship in the future.
Most respondents in the London group thought it unlikely they would be back living in Ireland within five years, with some saying they intended to travel more, or to go to live somewhere else.
When asked what could have been done to make their migration easier, those in Canada proposed workshops on visas and employment opportunities for prospective emigrants. They also thought a grant could be given to unemployed people wanting to emigrate for work.
"Emigration is a reality, it is happening, and we need to support those who are leaving before they go," says McAleer, "so they are as equipped and empowered as they can be in order to make the move a success."
Jenny Conlon (27), business development executive, London
I left Ireland… After finishing a journalism masters in Dublin. I worked for eight months, interning in Irish magazines and producing a radio show for a Dublin station. I was working for free to build up experience but couldn't do it any more.It was time for a change.
I chose London because… it seemed like the best place to look for a career in media, and it is not too far from home. Some of my friends have moved to Canada and Australia but that would be too far for me.
Moving over… I didn't really have a plan. I'd highly advise one, but I'm glad I didn't know what was ahead of me. Simple things like setting up a bank account can be a nightmare as you need bills and proof of address. I underestimated how long the job interview process takes, the competition is fierce over here. Starting up costs are definitely not cheap and the price of rent is really high.
London is… a really exciting place. There are so many things to see, you could never get bored. I just ran the London marathon, I wouldn't have done something like that if I'd stayed in Ireland. I have made an amazing group of English friends since moving to Fulham. We all take turns making a Sunday roast.
I miss… my sister, who is nine years younger than me. If I'm not home for a few months I feel I am missing out on things in my family life. Setting up a whole new life in a new place is challenging but I think it has made me a better person.
My future plan is… to stay here for a few years. I find Ireland quite a negative place, which would not encourage me to go back any time soon. I've met someone here too which might affect my decision to go home or not. If I have kids though, I would want to raise them in Ireland.
Eoin Hayes (25), management consultant, Connecticut
I left Ireland… for the US after finishing my degree in chemical engineering from UCC in 2009. I worked in odd jobs for five months, before moving back to Ireland to work more odd jobs, none in my area of training and all for minimum wage. In 2011 I was accepted to London Business School, and lived in the UK until last September when I moved to the US.
I chose the US because… I am an American citizen. I really wanted to stay in Ireland or London, but for someone at my level jobs are so much easier to come by over here, especially well-paying interesting ones.
The hardest thing about moving… is leaving good friends behind and having to build a network and group of friends again from scratch.
The US is… still the land of opportunity. Despite all its problems, you can nearly feel the positivity in the air. The atmosphere of austerity is suffocating and poisonous in Europe, and that doesn't exist in America.
In the future… I want to return to Ireland, but at this stage in my career, I'm going to have to wait for things to get much better. I've just joined a new company and they're looking for a long-term commitment. I also have a significant amount of debt to pay off so taking a pay cut to go back to Ireland isn't an option. My ultimate goal is to enter public life in Ireland, however. We deserve better than what Irish politics has offered in recent memory, and hopefully I can be part of changing that.
This article appears in the Life pages of The Irish Times today.
Related: Call to prepare people properly for emigration: NYCI says Government is failing to adequately address youth emigration or support the needs of young people leaving in search of work; NYCI report on youth migration published; One in four have had family member emigrate.