Getting the visa, finding the work
In the first of a series on major employment destinations, Canada is in the spotlight
When Canadian immigration minister Jason Kenney came here last October, he was the first member of cabinet to travel abroad to recruit foreign workers in more than 40 years. With its English-speaking, highly educated workforce, Ireland could provide Canada with people to fill acute labour shortages in the construction, IT, healthcare and service sectors while offering underemployed Irish people "opportunity and prosperity", he told Ryan Tubridy on The Late Late Show .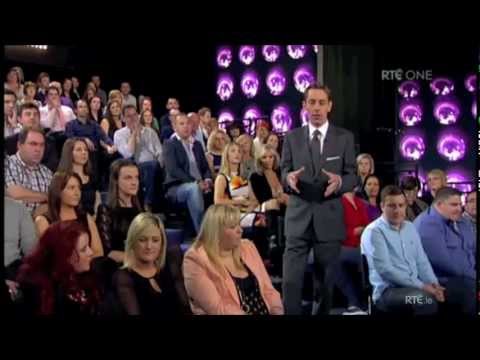 But anyone following migration trends would question whether this high-profile trip was necessary, as the number of Irish people moving to Canada has been increasing exponentially since the downturn. A total of 6,680 went there on temporary work visas last year, up from 1,970 in 2006. Many took spouses and children, who are not accounted for in the figures. Some 890 Irish people were granted permanent residency last year, an increase of 228 on the previous year and almost triple the 2006 figure. The numbers would be much higher if visa quotas were not in place.
When the application system for the International Experience Canada (IEC) working-holiday programme opened to Irish 18- to 35-year-olds at the end of January, the quota of 6,350, up from 5,000 the previous year, was filled in 48 hours.
The IEC quota for Irish people will be increased to 10,700 next year, however, and the length of stay permitted under the scheme has been extended from one year to two. Those who get at least 12 months' skilled work experience in Canada are then eligible to apply for permanent residency under the Canadian Experience Class (CEC) programme. "Canada is using the Irish as a pilot," says Chris Willis, an immigration consultant with Canadian Visa Specialists. "Ireland is the only country entitled to a two-year work permit, and by dropping the skilled-work requirement from 24 months to 12 months for CEC applications, they have created a pathway for the Irish to stay. "
There is "definite evidence" of a desire for more permanency among the Irish community in Canada, says Cathy Murphy, executive director of the Irish Canadian Immigration Centre, which gives support and advice to newly arrived Irish people. "Last year, people might have come over on a year visa, waiting to see how things were panning out in Ireland before deciding whether to stay or not. Now they know their chances of finding work if they go back to Ireland are even slimmer, so they are opting to stay," she says. "The majority of my appointments and queries are now about permanent residency, and I wouldn't be surprised if this year's figure is double what it was last year."
Since the centre opened at the beginning of last year, Murphy has noticed a discernible shift in the demographic of Irish arrivals seeking advice, away from young single people and couples and towards those in their late 30s and early 40s who are moving over with children.
Location, location, location
While the "trendy, well-branded cities" of Toronto and Vancouver are still the most popular destinations for young Irish people, the competitive employment markets and high cost of living in both places are driving workers, especially those with families, to smaller, lesser-known cities in the western provinces.
According to Murphy, the best opportunities available to Irish workers lie in Saskatchewan and Alberta, particularly for skilled tradesmen such as plumbers, electricians and carpenters. Both provinces are rich in natural resources, and have seen a significant rise in the number of Irish people arriving over the past two years to work in the mines around Regina and Saskatoon in Saskatchewan, or the oil sands near Edmonton, Calgary and Fort McMurray in Alberta.
At least 75,000 skilled workers will be needed to fill labour shortages in Saskatchewan alone over the next five years, according to a report by the Frontier Centre for Public Policy, an independent think tank in Canada. Demand will be particularly high in the areas of technology, construction, mineral exploration, agriculture and petroleum.
Irish engineers and construction workers are building strong reputations for themselves across the country. Ruairí Spillane, who moved to Vancouver from Co Kerry in 2008 and runs the Moving2Canada.com information website for Irish people, has recently opened a recruitment agency to connect Irish workers in these sectors with employers. "Canada is facing a huge shortage of construction and engineering professionals with experience," he says. "The companies we work with are keen to find more Irish workers as they have a good balance of technical ability, people skills and work ethic."
There is hope for jobseekers with experience in other fields, too. The Saskatchewan jobs website has more than 12,000 vacancies listed, and although the majority are in mining, construction and agriculture, there are thousands of other jobs on offer across all sectors.
The list of eligible occupations for the Federal Skilled Worker programme, which opens for applications tomorrow, gives a good indication of the types of skills in demand across the country.
Nine of the 24 occupations are in engineering, with computer programmers, physiotherapists, occupational therapists and land surveyors also needed. The Federal Skilled Trades list includes 43 occupations, ranging from carpenters to ironworkers, electricians and scaffolders.
Long job hunts
Those who do not have qualifications or skills that are in demand should prepare themselves for a lengthy hunt for the perfect job, says Murphy. The unemployment rate in Canada is about 7 per cent and there is tough competition in many industries, especially in the bigger cities.
"There is a misconception in Ireland that Canada is a land of opportunity for all," she says. "There are great possibilities here for a lot of people, but those in low-demand professions are not going to get off the plane and walk straight into a permanent position."
Young professionals arriving in Toronto or Vancouver should expect to be looking for a job for three or four months, sometimes longer, Murphy warns. "A lot of Canadians would like to be living in these cities too but can't, because they have to go where the jobs are," she says.
"It is easy to find temporary office work or a job in a bar to tide you over, but if you are in a profession like accountancy, marketing or architecture, for example, you are looking at a long job hunt."
In order to apply for professional jobs in areas such as engineering, speech therapy, occupational therapy and law, candidates will need to get their Irish qualifications accredited, which can take several months. Some industries require candidates to do further study or sit exams to attain accreditation. Childcare workers need to be fully vetted, which can also take a long time.
It is important to manage your expectations and to take enough money to support yourself while searching for work.
"But for most, it is worth the wait," she says. "Canada is a lovely place to live for young people and for families, and there are good opportunities here for people who are willing to go where the work is."
Do you have your own tips or suggestions for finding work in Canada? Add them in the comments section below this article.
Working in Canada: Finding the jobs, sorting the paperwork
Unless you have skills that are in demand in Canada or manage to secure a job at one of the recruitment fairs here, such as the Working Abroad Expo, it can be difficult to apply for jobs before leaving Ireland as employers usually want a Canadian address on an application. But there is still a lot of preparation jobseekers can do before moving.
Tradesmen need to take accreditation papers, and graduates should have copies of academic transcripts. Applicants will be expected to have "Canadianised" their CV, which can also be done using the examples and templates on Moving2Canada.com, which is run by Ruairí Spillane.
"Canadian employers are very particular about how a resumé is laid out and the typical Irish CV is nowhere near the standard they expect," says Spillane. "Also, you are entering Canada as an immigrant, which means you need to work harder to impress employers as you are competing against candidates with local experience."
Across all sectors, networking plays a much bigger role when it comes to finding a job in Canada than in Ireland. Spillane estimates that more than half of all vacancies are not advertised online, so making contacts is vital. "If an employer needs to hire someone, they will ask their employees if they can recommend someone first," he says. "Irish people tend to waste their time applying for jobs on busy jobs' boards but you're competing with the rest of the herd. We have great personalities so networking is much easier."
Jobseekers should have their resumé on LinkedIn, join industry groups online, go to conferences for their sector, and attend networking events. "Get comfortable telling people what you do and how they can help you. Your goal is to find a job, but don't get lost in that. Your focus should be to build contacts and learn more about how you can improve your employability."
The Ireland-Canada Chamber of Commerce, which has six branches, holds events to help the Irish community to connect. The Irish Canadian Immigration Centre (ICIC) website has a comprehensive list of Canadian job websites, while Irishjobs.ca, also run by ICIC, has advertisements targeted at Irish workers, as well as a guide to applying for jobs.
Visas
The majority of Irish people enter Canada on an International Experience Canada (IEC) working-holiday visa, which allows people aged 18-35 from Ireland to work legally in Canada for up to two years. The quota of 6,350 visas for Irish people this year has already been filled, but next year 10,700 will be available to Irish people. Applications open next January.
The Federal Skilled Workers programme opens tomorrow to workers whose occupation is one of 24 in demand in Canada. It is limited to 5,000 visas per year for all nationalities, but those with a job offer can still qualify even if the quota has been filled. Applicants must have at least one year of paid experience and fulfil certain criteria including a language test. Qualifications must be assessed by an independent accreditor.
The Federal Skilled Trades programme has a list of 43 skilled trades in demand. Applicants must have at least two years' paid experience in the previous five years, and have either a job offer for a full year or a certificate of qualification.
Employers can apply for a Labour Market Opinion (LMO) on behalf of a worker if they can prove they cannot find a suitable Canadian candidate to fill a position. The LMO allows the person to work for one specific employer and can provide a stepping stone to permanent residency, but does not provide security for the employee if they lose their job.
The Canadian Experience Class (CEC) programme offers permanent residency to those with at least 12 months' skilled work experience in Canada. They must apply at least four months before their visa expires, and pass a language and medical test. It can take up to 12 months to process but it is possible to get a bridging visa until the CEC is issued. It can cost up to $1,200 in application and medical fees.
The Provincial Nominee Program (PNP) nominates workers based on the immigration needs of the specific province and their intention to settle there. It is an alternative option to the CEC for those who want to stay permanently.
The Business Immigration Program is open to experienced investors, entrepreneurs and the self-employed.
Permanent residents can sponsor their spouse, common-law partner, conjugal partner, dependent child or other eligible relative to become a permanent resident under the Family Sponsorship Program.
The Citizenship and Immigration Canada website has useful information on visas, including an online questionnaire to help you decide what type of visa to apply for. Note that different rules apply for Quebec.
This article appears in the print edition of the newspaper today. For information about finding a place to live in Canada, see Go west for a new home in Canada.