Digging for Fire: return of the emigrant and return to emigration
With themes of emigration and social and political struggle, the 22-year-old play by Declan Hughes will still resonate with young audiences today
Diego Fasciati
A new production of Digging for Fire by Declan Hughes will preview from tonight at Project Arts Centre. Originally produced in 1991, this play powerfully explores the dreams and ambitions of seven college friends on the brink of turning 30. Set against the backdrop of mass emigration of the 80s and disillusionment with the political establishment, Digging for Fire perfectly captures the zeitgeist of a society that is about to change: the first woman president has just been elected and the economic boom is looming.
Brendan and Clare, a young professional married couple, host a reunion with old college friends in honour of Emily and Danny, both on a visit to Ireland from their newly adopted home of New York. As everyone gathers round to hear stories of life in the Big Apple, old rivalries and the resentment of unachieved ambition begin to surface. And while Emily and Danny impress with stories of success, the questions of "home" and "sense of belonging" are more complex:
DANNY: And what happens when you don't have a sense of place? When I arrived in New York for the first time – And as the cab swung past that graveyard and I got my first glimpse of the Manhattan skyline, I felt like I was coming home. The landscape was alive in my dreams, the streets were memories from a thousand movies, the city was mine.
RORY: Well you have a sense of place, Danny. It just happens to be somebody else's place.
DANNY: No it doesn't, it's as much Ireland as Dublin is, millions of Irish went out and invented it, as much, probably more than any invented this poxy post-colonial backwater.
BREDA: So what's the problem? You don't like it here, fine, you don't live here; you feel at home there, great, you live there. What's the big deal?
DANNY: The big deal, the big deal is, that there is as much here as here is … and I don't believe the here you're describing exists here. To me, here is more like … there.
As the arguments about Ireland, politics, social justice and talk radio gather momentum, nostalgia is gradually eroded and the true events of the past emerge in a combination of emotional savagery and wicked humour. Will Emily and Danny return "home" and what does "home" mean anyway?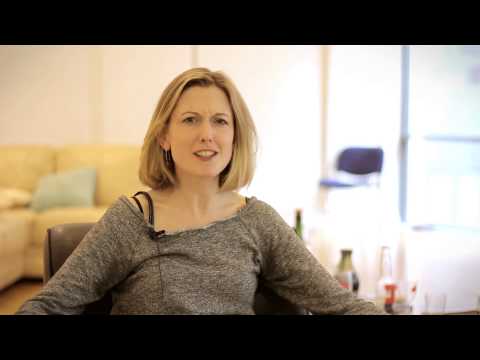 For almost two decades emigration was replaced by immigration. But now, 22 years after the original production, we are asking all these questions again. With this new production Rough Magic looks at how reality has measured up to the aspiration of that time, how much or how little we have changed. In its themes of emigration and social and political struggle, there is much in the play that resonates today and with which the current generation of emigrants will identify.
To further explore the themes of the play and engage audiences, Rough Magic is also presenting Roughly Speaking: A Public Conversation, a series of talks on various issues raised in the play. The impressive line-up of speakers includes Paul Brady, Anne Enright, Diarmaid Ferriter, Áine Lawlor, Roy Foster, Catríona Crowe, Jim Carroll and Ann Marie Hourihane, and will cover topics ranging from music and advertising, to culture, social and economic history, and emigration.
There will also be two public play readings: The Lament For Arthur Cleary by Dermot Bolger, a seminal exploration of the experience of the returning native in 80s Dublin; and Declan Hughes' Shiver, produced in 2003 – one of the few plays to tackle capitalist insanity and spiritual collapse as they were happening.
Digging for Fire is at Project Arts Centre 18th April – 4th May. See projectartscentre.ie. All talks and readings are free but ticketed, call (01) 881 9613 to reserve a place or email box-office@projectartscentre.ie.
Diego Fasciati is executive producer of Rough Magic Theatre Company.