'The Emigrants Story': a ballad for modern Ireland
Jack Carey tells Generation Emigration about the story behind the song Luka Bloom has praised as a ballad for 'Irish people everywhere who miss home'
Jack Carey's debut single about 21st century emigration has been played all over the world since its release a few weeks ago, and praised by the likes of Luka Bloom, John Spillane, Don Baker and Johnny Logan. Here, he tells Generation Emigration about the inspiration behind the song.

'The Emigrants Story' is a tribute to Irish people and their unbreakable spirit, written in an attempt to capture the general mood in Ireland today. It's honest, written from the heart by two friends of mine from Carlow, Paul Kealy (lyricist) and Ciaran Brennan (composer), to tell the story of so many Irish people who have had to leave these shores, and those who stayed behind.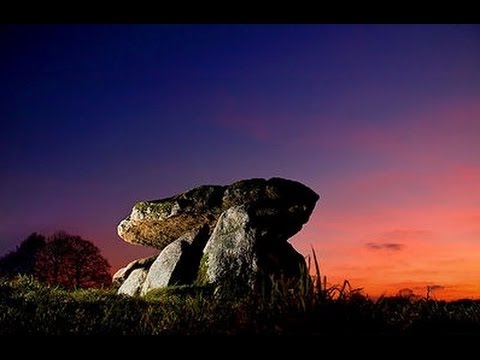 Both the writers have been directly affected by the recession. Ciaran recently emigrated to Australia himself, and both have friends and family who have lost jobs and have had to emigrate in search of work.
The ballad is about someone who has to leave loved ones, friends and Ireland behind, yet believes in his heart he will return again someday when times are better. It captures the emotions people have been going through in recent years. There's a lot of pain and sadness out there, times are very difficult for so many people – people who have worked hard all their lives and feel angry and let down by those in power.
But there is a lot of hope out there too. As a nation we are a tremendously proud, strong and resourceful people. That hope and strength is reflected in the song. We have been through tough times before, and we will get through them again. A lot of people identify with the song because it's a song for the times we are living through, a ballad for modern Ireland, an anthem of sorts.
Ireland has a wonderful tradition of storytelling and song writing. This song fits lends itself to that same tradition and like all great ballads, documents another chapter of our country's history.
I grew up surrounded by storytellers, folk singers and musicians. I've been singing and playing music for years, but at family gatherings and in local bars rather than professionally. I would be more known as a blacksmith and hurl maker than a singer until recently. When Paul and Ciaran first approached me with the ballad, I instantly felt a strong connection with the lyrics and melody. It made a strong impression on me and I knew I had to sing it, to try tell their story and the story of so many other Irish people.
Although the song was only released a few weeks ago, it is being played around the world where Irish communities live. I got a call only yesterday from a friend telling me he was listening to 'The Emigrants' Story' on the radio as he was driving to work in Boston.
It is a ballad we all hope will live forever and be sung from Dublin to Boston and down to Adelaide.
"Sadly every generation of Irish people needs new songs to comfort it's emigrants. Well done to Paul, Ciaran and Jack for thinking of those Irish people and creating this fine song for them. This 'Emigrant's story' will be sung by Irish people everywhere who miss home." (Luka Bloom)
"I listened to Jack Carey's 'Emigrants Story' with a feeling of pride and sadness. Pride in the knowledge that there is a new generation of singers who are prepared to document the terrible price our young people are paying for the excesses of the last 20 years and sad for the same reason. Having three sons of my own I know the fear and have seen first hand the heartbreak. I congratulate Jack and his composers Ciaran and Paul. I wish them all the success in the world with the song and their future in the music world. Up the Irish!!!" (Johnny Logan)
Jack Carey is the younger brother of former Kilkenny hurler DJ Carey. He is currently working on his debut album. 'The Emigrants Story' is available to download on iTunes here.