Asian opportunities: Applications for Farmleigh Fellowship now open
The graduate scheme aims to equip young Irish professtionals with the business, cultural and communication skills needed to succeed in the Asian marketplace.
Applications for the Farmleigh Fellowship programme 2013 opened this week. The graduate scheme aims to equip young Irish professtionals with the business, cultural and communication skills needed to succeed in the Asian marketplace.
Each year, around twenty young people win a scholarship to study for a Masters degree in Asian business. Their time is split between studying – in University College Cork and Nanyang Business School in Singapore – and working for a sponsoring company in Asia.
The closing date for applications is 20th September. For more information, see www.farmleighfellowship.com, or read some testimonials from current participants below.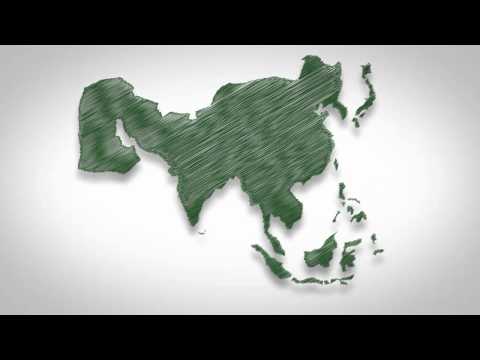 PAUL HANLON: Kuala Lumpur, Malaysia
Having worked for two years in Italy with Enterprise Ireland and another two years in Bahrain with consultancy firm International Development Ireland (IDI), I began to ask myself if perhaps it was time to return home to Ireland. But it was the summer of 2010, jobs were scarce, and I didn't want to return home and have to try to get any job I could out of pure necessity. Neither did I want to develop my career in a country where negativity and pessimism seemed to prevail.
I was watching an interview with the successful investor and travel writer Jim Rogers, when a remark struck me: "If you were smart in 1807 you moved to London, if you were smart in 1907 you moved to New York City, and if you are smart in 2007 you move to Asia."
Although I had destinations like Shanghai, Hong Kong and Singapore loosely in mind, I really didn't know how to go about finding a role in Asia with no experience in or connections to the region. I decided that the only way to begin was to go. My first step was to attend the Asia Pacific Irish Business Forum in Hong Kong in September 2010, where I heard about the Farmleigh Fellowship MBS. This sounded like the stepping stone I needed.
While working in studying in Singapore as part of the programme, I heard of an Irish company called ezetop, which was looking for a business development manager to forge new partnerships with mobile operators in the region. I jumped at the opportunity to make this exciting role mine and in January 2012 I opened ezetop's first Asia office in Kuala Lumpur, Malaysia.
From both a company and a personal point of view, Kuala Lumpur makes for a great base. My role requires regular travel to progress our projects, so I generally travel every second week. In the last six months I've been to Indonesia, the Philippines, Cambodia, Thailand, Vietnam and Taiwan – each a number of times. Kuala Lumpur, or 'KL' to those who know it well, is certainly an interesting and enjoyable place to live, with its multi-ethnic mix of inhabitants and its striking blend of old and new.
Despite living far from home for six years now, I've always been able to maintain one strong link to Ireland – Gaelic Games. Although ironically I never actually played any football at home in Ireland, I've been part of some fantastic clubs overseas, like the Arabian Celts in Bahrain, the Gaelic Lions in Singapore and Orang Eire in Malaysia. The Irish expats who devote their personal time to the establishment and running of these clubs in such far flung places have had a hugely positive impact on their local communities and on the lives of all the Irish who, like me, are making these places their home from home.
GRACE HUGHES: Singapore
For many centuries the Great Silk Road lay at the heart of a complex network of trade routes between Europe and Asia. Today, this inter-continental network is more vibrant and important than ever. You could say that I am following in Marco Polo's footsteps along my own version of the Silk Road.
After graduating from Trinity College in 2008 with a degree in Mechanical and Manufacturing Engineering, I worked as a supply chain engineer for Abbot Vascular, a biomedical company.
In 2011 I moved to Hong Kong, eager to gain international experience in the world's most dynamic business region. Soon after reaching Hong Kong I was accepted onto the Farmleigh Fellowship, and headed back to Cork in January for crash courses in Asian culture, politics, economics and business.
I re-joined the Silk Road this April when I arrived in Singapore to continue my studies and take up a work placement with my sponsoring company, Blueacre Technology, an Irish company providing laser technologies for the medical device industry.
There are a lot of parallels in the development of Singapore and Ireland – two small islands on the periphery of major global markets, each of which has developed rapidly thanks in large part to a young, well educated, English-speaking workforce and attractive tax regimes for foreign investment.
This is a hugely exciting time to be in Singapore. The medical device industry is growing rapidly and the government has ambitious plans for it to become a regional powerhouse. There is one more similarity between working in this sector in Singapore and in Ireland. It's a small industry on a small island – so everyone knows everyone!