Will recent emigrants respond to government diaspora initiatives?
The Irish government is eager to utilise the diaspora to help aid Ireland's economic recovery, but what do young emigrants think of the proposals, asks Rachel Healy.
The Irish government is eager to utilise the diaspora to help aid Ireland's economic recovery, but what do young emigrants think of the proposals, asks Rachel Healy.
Every day it seems there's another story from the Irish government promoting their latest 'new and innovative' way to attract the Irish diaspora back to our beleaguered country.
The phrase 'A little too late' comes to mind, but you have to admire their initiative.
First is the proposed Irish International Diaspora Centre, a €50 million project aiming to celebrate the "origins, diversity and influence of the Irish at home and abroad," to be strategically located in Dun Laoghaire where thousands of Irish people left for Britain, the US, Canada and Australia in the 19th and 20th centuries.
Succeed in Ireland is a crowdsourcing idea designed to help create new jobs in Ireland by asking people to use their global contacts. IDA Ireland, the agency responsible for attracting foreign direct investment (FDI), has appointed ConnectIreland to deliver the initiative which aims to create 5,000 new jobs over five years with an incentivised global referral programme.
This means that emigrants like myself who've been living and working abroad for a few years and have done pretty well for themselves, if I do say so myself, have been asked to use our business contacts to identify and make introductions between ConnectIreland and those overseas companies considering international expansion.
I actually forwarded this idea on to the CEO of the security company I've worked for since arriving in Canada three years ago, as we're growing exponentially and the next logical step is to cross Canadian borders. Admitedly not as far afield as Ireland, I presume, but it's worth a shot. Who knows, in the next few years we could set up in Ireland with a ready, willing and skilled workforce to fill our plethora of security positions.
For each job created, the 'introducer' will receive €1,500 per job, up to a maximum of 100 jobs, which is incentive in itself. Even honorary Irishman Martin Sheen is getting behind us and helping to spread the word about the possibilities on our wee forgotten island – cheers Marty!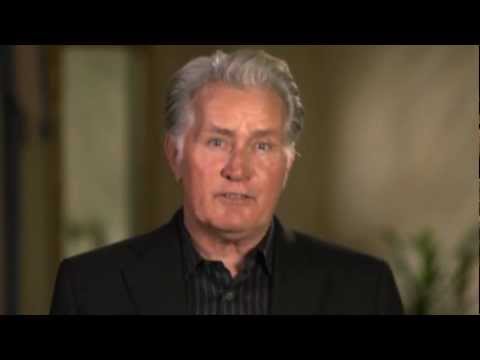 Another is The Gathering, which  aims to bring hundreds of thousands more tourists to our shores next year alone.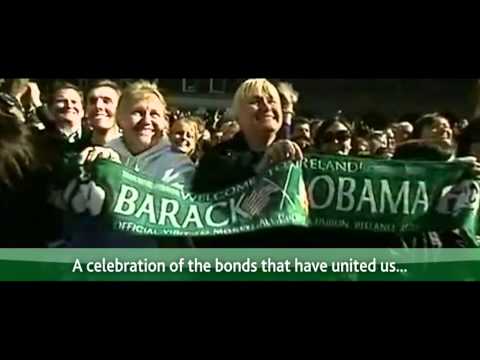 The powers that be have obviously pumped a lot of money into the slick production values that pull at our collective heartstrings and make us all want to go home to mammy, but how do fellow emigrants feel about it?
Siobhan Young, who has been in Canada for two years, says although she supports all things Irish and believes that there is no place like home, spending €50 million on a diaspora centre over healthcare, education or lending to small businesses is "like another dagger to the heart".
She says although she craves "the people, the papers and most of all the craic", she knows she has to be realistic and realize that her opportunities at home are limited. Yes she will visit, at a cost, but won't stay in the long term.
She admires those behind creative initiatives to bring people home, but questions how long it will take to show any real results as a lot of effort and money will be needed to establish and maintain lasting, mutually beneficial relationships. Or, she wonders, is this is just another smoke screen the leaders of our country are using to hide the fact that they are struggling to come up with solutions to the current problems facing our small nation?
"Are those who granted this €50 million in funding the same people who granted the banks and mortgage lenders the right to treat our money as an infinite resource during the boom years? Because, remember, even Jesus threw money lenders out of the temple!" she said.
Neassa Kavanagh, who previously emigrated to New Zealand and is currently in Norway, shares similar sentiments – her heart will always remain in Ireland, but these commercial ploys may not be enough to encourage those like herself to ever return.
"There is simply nothing to go home to! If I did, I would undoubtedly be on the dole because there's such high youth unemployment. I hate to say it but we've let the banks and greed rule us, and we've forgotten our old values. I left Ireland because I was unemployed for six months and I was sick of doing nothing," she said.
"Contrary to expectations, a new government has done nothing to help the situation, and seemed to be merely a way for the public to vent their anger the only way we know how. Ireland's all doom and gloom, and every relation I talk to tells me I'd be mad to come home at a time like this. For the moment anyway, there's nothing for me to go home to except to re-join the other thousands of people just like me on the dole. No thanks!"
Dubliner Alma O'Reilly, who recently moved to Toronto from Vancouver, commented: "It sounds pretty awesome if everything works out the way it's being promoted and, hey, if it brings a lot more business and capital back into the country then I for one throw my full support behind it."
"I have a (very patient!) loving guy waiting for me when I do decide to return home, so I have to make a decision sooner rather than later. Every time I think about going home I get a sickly feeling in the pit of my stomach. All these worries come to mind: will I find work? How long will that take? Will I have to depend a lot on my other half? which doesn't sit well with me as I'm a very independent person. But I think my biggest fear has to be: will I be happy at home? Like many emigrants in my shoes, I'm ambitious and I don't want to be affected by the dreaded 'brain drain' at home as a result of how desolate our country has become," she said.
"I will go home sometime this year and put some of that passion to good use. Ireland is still a successful country that still has to be run by successful, open-minded people so there have to be some decent jobs to fill if you look hard enough. After several years abroad, I've slowly come to the realization that while it might take me a little longer to get what I want and where I want to be in life, I'm okay with that – I'm only 24 after all."
She added that the only thing that she finds unbearable about the thought of going home is the constant negativity that's pervasive in the country at the moment, and understandably so. "I've told my partner that I'll up sticks and move on again if I feel it's having an adverse effect on me, and he agrees," she said.
"The funny thing is I have to say I wasn't even aware of these initiatives until now but I find them very intriguing. When I go home it's something I'd love to get involved in and, who knows?," she laughed, "Maybe I'll get myself a job while I'm at it too!"
Rachel previously recorded a video blog for Generation Emigration from her home in Vancouver. She blogs at irishgirlinthebigcity.blogspot.ca and aroomwithaviewenglishbay.blogspot.com.