'Leaving Dublin' exhibition of emigrant portraits needs your help
David Monahan's 'Leaving Dublin' exhibition of emigrant portraits will go on show as part of the PhotoIreland Festival 2012 in July before going on an international tour, if enough money can be raised through a Fundit campaign.
Ciara Kenny
Back in December, I wrote about photographer David Monahan's moving Leaving Dublin project, which has captured more than 100 imminent emigrants on film as they prepare to leave the city in search of better opportunities abroad.
David's project will be exhibited as part of the PhotoIreland Festival 2012, which will explore the theme 'Migrations: Diaspora & Cultural Identity'. From there it will travel to Melbourne, where it will be exhibited at the Immigration Museum in Melbourne and discussed by the new Irish community in Australia.
Almost half of the funding for the exhibition has already been raised, but David is seeking donations through a Fundit campaign for the remaining €5000, which will cover the printing of the thirty 1 X 1.3 metre photographs, which cost more than €300 each.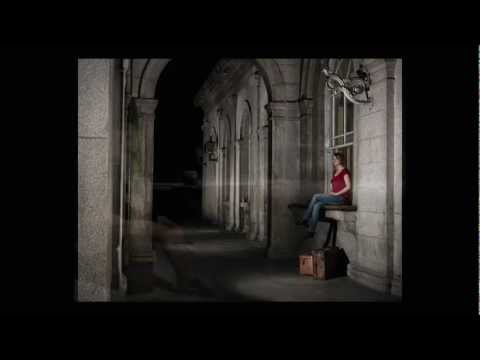 "I fully recognise the difference between this and previous waves of emigration and at the same time I acknowledge that the quest remains the same – the search for a better life," he says. "The work honours the courage behind the decision and the fact that moving to a different country can dramatically shape the future lives of those who leave, and has huge impact on those left behind.
"Emigration is tinged with all sorts of emotion, the sadness of seeing loved ones go, the anticipation of those who leave – sometimes uncertain, other times full of confidence, and "Leaving Dublin" reminds us of the intensely personal nature of such a decision."
Fundit will be accepting donations for another 13 days. To make a pledge, click here.