News of the week
Round up of stories that caught our eye on irishtimes.com in the past week, relating to emigration or the Irish abroad.
Talking property "We debate the pros and cons of following one's children, as they circumnavigate the globe in search of work, or staying home in the event that they eventually return one day." Social events can be tricky nowadays, writes property consultant Isabel Morton, 17 November.
Protest against student cuts "Many thousands of students are likely to emigrate soon after they graduate." Letters, 18 November.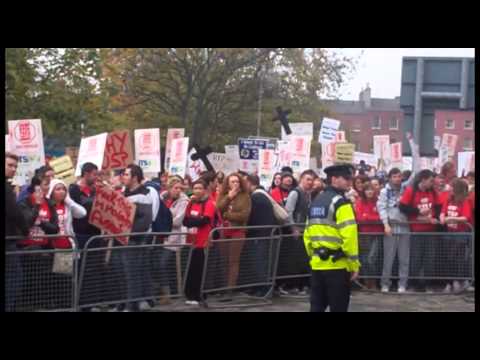 The team is a focal point for new people arriving in London Jack O'Connell spoke to Ciara Kenny about setting up the UCC Diaspora football team in London for new Irish arrivals to socialise in the fourth of our Generation Emigration interviews, 18 November.
Techie who is keeping tabs on MPs' tabs Michael Sheehan, London CEO of systems@work which keeps check on MPs' expenses interviewed by Joanne Hunt as part of the Wild Geese: emigrant business leaders on opportunities abroad series, 18 November.
Coalition ends public service move to regions Government cancels 40 decentralisaton projects, which "will come as a blow to regional towns at a time of high unemployment and growing emigration".  Paul Cullen, 18 November.
Eoin Butler's Q&A: Billy Cantwell Editor of the Sydney's Irish Echo newspaper interviewed about his own experience of emigration and views on the new arrivals, 19 November.
The Keane edge: raw psychology, unflinching honesty, social criticism "Druid Theatre Company s compelling new production of Big Maggie, at a time of economic collapse, religious implosion, compromised sovereignty and a dreadful return to the phenomenon of emigration, remind[s] you that national crisis is not a new invention." Peter Crawley, 19 November.
Building an Irish-indie Christmas People need to think about the consequences of their shopping habits, says Bob Johnston, founder of @IrishIndieXmas. Conor Pope, 21 November.
Poignant memento: Family died in Titanic disaster Photo of a widowed mother and her five sons from Athlone who perished on the Titanic while emigrating to America to be auctioned by Mealy's. Michael Parsons, 21 November.
McManus insists he is serving State better from abroad Billionaire businessman JP McManus hit back at critics of tax exiles, insisting he is doing the State "more good" by earning his fortune abroad. Kathryn Hayes, 21 November.
Ryanair to add routes to Knock airport Ryanair boss Michael O'Leary said that the tourism spin-off generated by the four new flights would create entry-level jobs which would prevent emigration. Lorna Siggins, 22 November.
Every Wednesday, we publish a post linking to the stories that caught our eye on irishtimes.com in the past week, relating to emigration or the Irish abroad. If we've missed anything, or you would like to post a link to another site that you think would be of interest to readers, please do so in the comments section below. Think of it as a community noticeboard to post interesting bits and bobs, info about upcoming events, etc…