irishtimes.com

- Posted: September 17, 2012 @ 11:03 am
Kinsale Sharks advertising awards: watch the winning ads
Laura Slattery
The 50th anniversary Kinsale Sharks advertising festival took place this weekend by the banks of the River Bandon, with the event – a boozy get-together where the great, the good and the frantic networkers of the Irish industry rub shoulders with their international counterparts – seeing multiple bronzes, silvers and golds handed out under a starry-roofed marquee. Don't fall in the river, was the organisers' top tip.
The number of delegates was down this year, and with the ceremony switching to a hotel near Innishannon because its regular Kinsale venue was closed for refurbishment, chairman of the judges Trevor Beattie dubbed it "the least Kinsaley Kinsale ever". The English ad man, who created the infamous "Hello Boys" poster campaign for Wonderbra as well as various FCUK campaigns for fashion chain French Connection, kicked the ceremony off by paying mocking tribute to the Irish Daily Star for publishing topless pictures of the Duchess of Cambridge. "To make us feel at home, they put a picture of Kate's tits in the paper," he said. "Fifty years of Kinsale, and we're still getting excited over a pair of girl's tits."
Well, some of us may be, Trevor. So what unambiguously legal entertainments were there to get excited about?
First up, Parisian agency BETC won several golds for The Bear, an ad for the French television network Canal+. It's got humour, flair and craft. Just imagine if ad breaks were full of such greatness, instead of the lame, gender-stereotype crap and "is that supposed to be funny" confusion that really pads them out. Indeed, the festival's creative speaker, ad / film veteran Tony Kaye, made a half-hearted Kanye West-style intervention at the end of the three-hour ceremony to suggest this ad should have been more richly honoured. I'm sure the Bear himself would agree.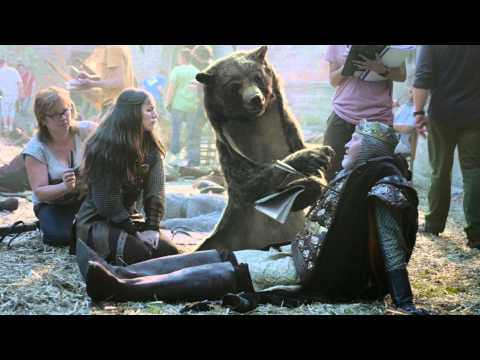 Beattie gave the chairman's prize to Leo Burnett Milan for The Beauty of a Second, a campaign for luxury goods group Montblanc that invited filmmakers (both amateur and professional) to send one-second videos to a very short film contest, the best of which were selected by Wim Wenders. The whole endeavour, an ad for Montblanc's watch range, was "the most outstanding piece of work this year", according to Beattie. Personally, I find the concept faux-poignant rather than genuinely moving, but if you're fan of "oh look how amazing it is to be human" larks, here's a sample.
Now, back to the laughs. AMV BBDO was given the title agency of the year by the Sharks jury and this ad for Doritos alone makes them deserving winners. Called Dip Desperado, it has an "interactive game" pack shot at the end, but don't let any latent skepticism about social media engagement put you off. About 1m 5s in is my favourite bit.
I also like the storytelling in this ad for Martini a lot – much better than I like Martinis, in fact. It's called Luck is an Attitude, and it won gold for editing for London production house Gorgeous.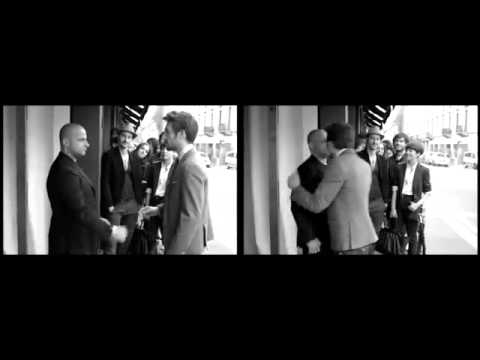 This next piece of work, titled Mrs Bogg, won a gold for scriptwriting for McCann Birmingham. It's a classic industry in-joke of an ad, not one you will have seen on TV, but it's worth watching for its hilarious satire of a particular genre of television advertising that most viewers have now become inured to, but nevertheless continues to be used in campaigns seeking to modify behaviour.
And now, a downer. This ad is emotionally wrenching indeed – created by Ogilvy & Mather in Dublin, it's a powerful demonstration of how children absorb abuse and believe all that they are told, made for the ISPCC. This also won gold for direction for the agency Blinder, presumably in tribute to getting such an amazing performance from so young an actress.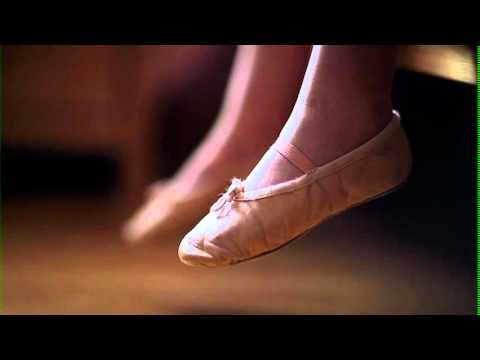 Meteor's Your Social Forecast, stings for its sponsorship of TV3 Weather, counted among the many golds won by Publicis Dublin, which won more awards than any other Irish agency and by some distance. Its Fintan McCloud creation is more LOL than WTF, to be fair.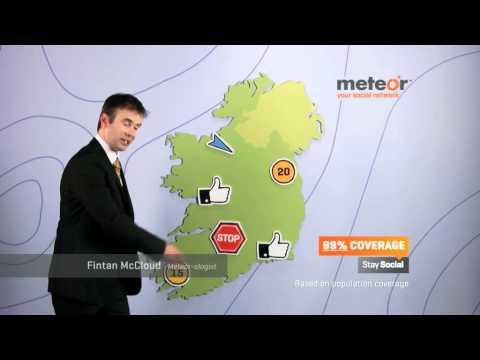 Dublin-based William Armstrong of Antidote Films won the award for most promising new director for his work on the test commercial Poem – a car advert without an actual car. Filmed in Connemara and Dublin, the Irish landscape is the star.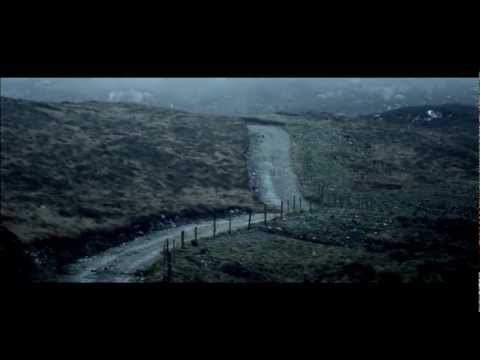 Finally, the London agency Bartle Bogle Hegarty (BBH) won the Kinsale Sharks Grand Prix for Three Little Pigs, a spot for the Guardian that ran on Channel 4 in February and March and had the ambitious aim of redefining journalism by subjecting a fairytale to an idealistic view of the modern news cycle. Like some of the ads above, it had already been honoured at the prestigious Cannes Lions awards in June. Indeed, arguably this ad is more successful as a creative entity than the concept it advertises – the Twitter hashtag #opennews referenced in the ad has been a little infrequent of late, and you hear much less from the Guardian these days about their open journalism experiment.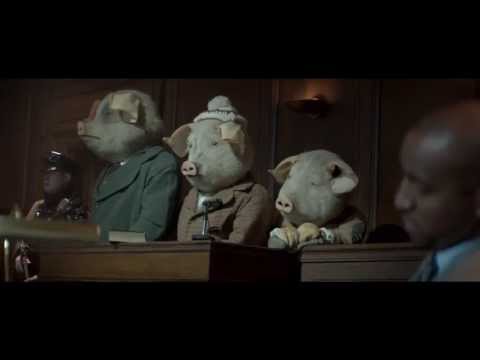 And that's it. There are too many winners to mention them all, but a full 16-page pdf of winners across television, cinema, radio, print, online and, er, integrated is available on Sharkawards.com. It just falls to note that AMV BBDO also won gold for best use of social media in a campaign for Masterfoods Snickers called You're Not You When You're Hungry, in which various celebrities were paid to tweet about unexpected subjects. The campaign hit the headlines when glamour model @MissKatiePrice chimed with the popular mood by tweeting: "OMG!! Eurozone debt problems can only be properly solved by true fiscal union!!! #comeonguys".
Seriously. Come on guys.