Amazing Pathé Newsreel of Dublin Airport under construction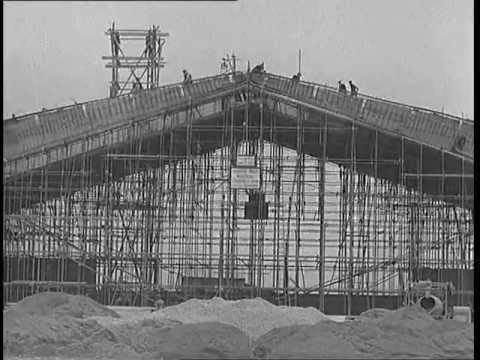 Take note, Ryanair landing jingle composer – this is how you do trumpets… You really can't beat a Pathé newsreel for some good old-fashioned jaunt, though the narrator's optimism with regard to Dublin Airport's ability to link "all nations in peace" was ill-founded, sadly. This report is from 1939 – not a year that's especially famous for the smooth passage of international diplomacy. After the airport's official opening in January 1940, it spent the rest of the Second World War (aka the Emergency) effectively mothballed.
Still, onwards and upwards. For the airport, obviously. And in terms of European diplomacy. For news reporting, anything with such a jubilant, brassy soundtrack clearly represents a peak of sorts.