irishtimes.com

- Posted: April 6, 2011 @ 7:30 am
That calls for a new advertising slogan…probably
Laura Slattery
Carlsberg has ditched its "probably the best lager in the world" slogan after it proved insufficiently definitive to pull in brand-wandering drinkers. It was probably time. The line was originally voiced in 1975 by the actor and alcoholic Orson Welles, whose subsequent death makes it hard to assess his views on this blow to his legacy. In any case, the new slogan – "that calls for a Carlsberg" – sounds to me like tacit acknowledgement of alcohol's potential misuse as an emotional crutch. Funnily enough, Carlsberg has aimed instead for the subtly different "reward after a hard day's work" vibe.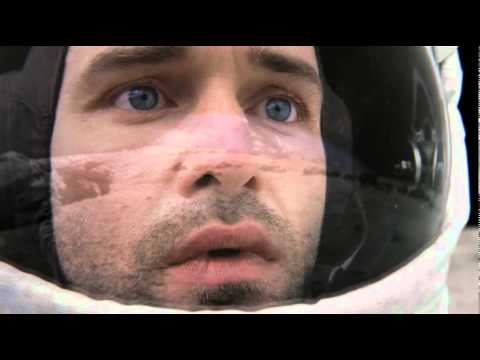 The purveyors of beer boldly predicted yesterday that as a result of the new branding, the company will double its profits by 2015. If it achieves that, it will call for champagne. Meanwhile, in the interest of commercial nostalgia, here are five more advertising slogans that are no longer with us, but continue to scar our memories like cultural chicken pox:
1. Someone you love would love some, Mum: Jacob's "Kimberley, Mikado and Coconut Cream" slogan has not entirely gone away, but it has mutated into "someone you love would love some fun". The "fun" in question is on display in Jacob's loathsome new television ad, which dedicates itself to finding the hitherto undiscovered links between biscuits and corsetry. It's a feast of audiovisual grimness made in the style of a Gwen Stefani music video from hell. Maybe that's the point.
2. A Mars a day helps you work, rest and play: This jingle, used between 1959 and 1995, fails the pesky "nutritional claims" section of modern advertising rules on the basis that a Mars a day doesn't literally help you work, rest and play. Mars did revive it a few years ago, but omitted the awkwardly untrue "a Mars a day helps you" bit. Its more recent slogans include the 2002 effort "pleasure you can't measure" – which acts as a kind of corporate riposte to those confectionery customers who get upset about the bars' shrinking size.
3. The future's bright, the future's Orange: UK telecoms company Orange "retired" this irksome (in other words, massively successful) slogan four years ago, presumably on the basis that the future is now. Lately, Orange's sponsorship of the Baftas has been accompanied by numerous expensive cinema ads featuring all manner of Hollywood talent, plus Jack Black. Its television spots have also curiously tapped into smartphone trends while simultaneously feeding paranoia that people who use social media are socially inept.
4. Campaign for Real Beauty: Dove is shimmying away from its "Real Beauty" line, according to Marketing Week, which makes me feel warm inside, as I always found its soap-sponsored image politics to be ever so slightly patronising. It was okay to have hips or freckles, Dove informed us - as long as you just so happened to be amazingly photogenic. Anyhow, the "real" women have reportedly been abandoned in favour of a campaign dubbed "Body Language", which I fear has probably nothing to do with the Kylie Minogue album of the same name.
5. Only the crumbliest, flakiest chocolate / Tastes like chocolate never tasted before: And indeed never would be tasted, should your Flake live up to this slogan and disintegrate into the bubble bath before it could actually reach your mouth. Cadbury periodically kills off the suggestive "Flake girl" and tries something more pretentioussophisticated, but this is one of those lines that's liable to come and go for the sake of the easy publicity. This time, they'll probably just wait until everyone has forgotten about the whole Joss Stone thing.